Freelance Dynamic Developers Available for Hire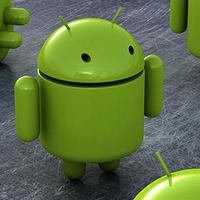 Hire Now
Freelance Dynamic developer in Bengaluru, India
Software Development Engineer @ Amazon.com
Sharp, Top-Producing Software Developer with around 3 year's experience involves programming expertise. Technical Skills Tools: Visual Studio 2013, Eclipse, SQL Server 2012 Languages: C#, C, C++ ,Python, Java, HTML, CSS, XML Scripting Languages : javascript , JQuery, Sound Knowledge On: Dot Net Framework, Socket Programming, Windows Services like WCF Services, Web Based Application , Web-Services like REST API's, MVC, Adobe Flash, Database Tuning, Object oriented concepts, Algorithms, Data Structures, N-tier architecture.
Hire Now
Freelance Dynamic developer in Bengaluru, India
Software Development Engineer @Google
I am an experienced full-stack software developer with over a decade in the field, primarily in back-end development for web applications. My specialties are debugging, software design, refactoring legacy code, adding automated tests, and automating builds and deployments.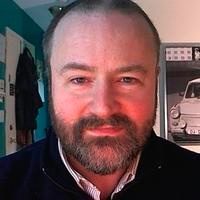 Hire Now
Freelance Dynamic developer in Pepperell, United States
full-stack Python & JavaScript ● IT architect & strategist ● DevOps ● smokejumper
• Expert full-stack Python & JavaScript developer • Full DevOps: project architecture to production deployment at scale • Outstanding trouble-shooter and "OMG! Everything is on fire! HALP!!" first responder • Strong web app, data structures, data science, and visualization skills • Enjoy complex integration and automation challenges • Love mentoring. Half-price rate ($60/hr) for all genuine students
Hire Now
Freelance Dynamic developer in Spofford, United States
Software Engineer, Teacher, Explainer and De-Mystifier
I'm a software engineer with over ten years of exprerience in software architecture, client-server programming, and

dynamic

languages -- Perl, Python, Ruby, Javascript. I'm also a humanist who's overeducated in music theory and history, with experience teaching in a college classroom and in a software boot camp environment. If you're learning to code or struggling with a problem that's just out of your grasp -- the best way to learn! -- I can help you break problems down, understand the pieces, and create a solution.
Hire Now
Freelance Dynamic developer in Denver, United States
Android Developer
I love programming. I have been developing as a passion for more than a decade, especially games and tools for friends and family. It's the one hobby I have that I can do all day every day and never grow tired. I am where I am today because I was lucky enough to have good mentors and opportunities growing up, and now I'm doing what I love for a living! I greatly enjoy mentoring others and think it's one of the highest callings in life (teachers are grossly underpaid). I'm excited to give back to the community that helped me grow into what I am.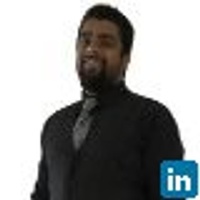 Hire Now
Freelance Dynamic developer in Toronto, Canada
An Android Expert with a range of experience at Development Studios, Banks and Start-ups.
I am a end-to-end Android specialist with over 6 years of experience building Android apps. I can dive into development with a distributed team, absorb and refactor an existing code base, and even build a medium - large scale production app from the ground up. My development expertise includes networking, secure payments, analytics, security (bot protection),

dynamic

notifications, custom interfaces and material design presentation.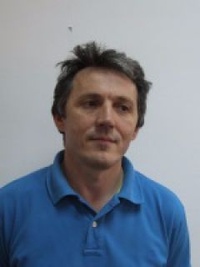 Hire Now
Freelance Dynamic developer in Belgrade, Serbia
C and Java Developer
I am an experienced C and Java developer. Also I am very familiar with data structure. Finally I have experience in developing efficient algorithms.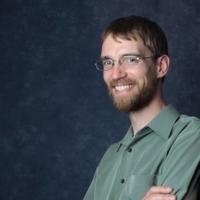 Hire Now
Freelance Dynamic developer in Hinterkappelen, Switzerland
There are no stupid questions. Coding most of my life. I love it when the UX has computers serving people, not the other way around.
My primary motivation is to be useful, usually by getting computers to do what they're good at: the tedious stuff. When we do this as much as is reasonable to implement, we leave us humans more time to enjoy life. I got my real start in software development by proving myself doing exactly that: I took a very boring and error-prone business process, and automated most of it away, leaving a UI that even the most computer-averse users found intuitive. The direct and side benefits of this system are still felt at that business, 13 years later. Freelancer and @toptal talent; open to remote jobs. Tweet me at https://twitter.com/codingthat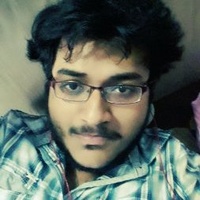 Hire Now
Freelance Dynamic developer in Varanasi, India
SDE Intern at Microsoft
Senior Undergraduate at Indian Institute of Technology (BHU), Varanasi Experienced Programmer in C, C++, Java, and Python. Also a Stargazer and an Otaku.
Hire Now
Freelance Dynamic developer in Montevideo, Uruguay
Software Architect and Developer for 8+ years
Strong expertise in Web and API design and architecture. Deep knowledge of Groovy and Java.
Hire Now
Freelance Dynamic developer in Romford, United Kingdom
Full Stack Web Developer, Freelancer, Entrepreneur. Now let's build stuff worth existing.
I'm that weird guy who actually enjoys debugging. I've always felt drawn to any kind of problem solving activity. I might say I am the stereotypical bipolar developer. I love new tools and technologies, then I hate them, then eventually learn to love them again. I constantly feel the need to learn new stuff and I sometimes tend to focus too deeply on the problem at hand, which is when I need people around me who will remind me that tomorrow is another day and there still is beer in the world. I enjoy working with people who care deeply about their work but are not reduced to it, people who are willing to teach and learn. I thrive in a challenging environment and I easily get bored otherwise. I prefer small agile teams and dislike organizations with an inflexible structure and rigid chai...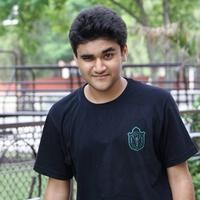 Hire Now
Freelance Dynamic developer in Delhi, India
Co Founder at Greplr
Android Developer and Python Enthusiast, love to build applications, good with data structures and algorithms design. Have been developing android applications for past 4 years. Expert in Android, Java and Python. Have a good experience with web technologies. Like to contribute and fix bugs in open source softwares/projects. Have a good experience of working with startups and IT firms.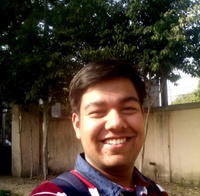 Hire Now
Freelance Dynamic developer in New Delhi, India
Node/JS Developer, Hacker & Consultant
I believe that there is no independent knowledge, hence I like to talk on myriad of subjects, besides programming. :) I can assist you with - Web Applications ( Front End / Back End ) - Deployment Life Cycles ( CI, Testing) - Software Development - Code Optimization - Algorithms & Data Structures. - Automation with IoT - Code Maintainenance & Versioning ( Git ) I love hackathons and have been to plenty of them, also won some of them . Currently, I am a Code & Robotics Instructor at DSSM Techno Dynamics. I like to tinker & experiment with different technologies from time to time & I am also a bookworm!
Hire Now
Freelance Dynamic developer in Mumbai, India
Ex Microsoft, Senior Fullstack Engineer, JS geek, Gopher
• Software Engineer with ~3.5 years startup experience. Love building things from ground up. Believes in TDD. • Have good understanding and experience in server-side development, building highly scalable and performant REST APIs in Node.js, Express and MongoDB. • Also experienced in building Frontend Javascript Applications in AngularJS and Cross Platform Apps in Ionic Framework. • Interested in Competitive Programming - Spoj, CodeChef and TopCoder. Worked on: Node.js, Express, REST APIs, MongoDB, ES6, Mocha, AngularJS, Parse.com, Firebase, Ionic, GulpJS, Teamcity, Mixpanel, Loggly, Heroku, Git, Nginx, Ubuntu.
Hire Now
Freelance Dynamic developer in London, United Kingdom
Perfectionist web geek, passionate about thing that work, and work well
I'm an initially self taught PHP developer, who's discovered the joy of writing beautiful code through reading, attending training, conferences and user group meeting, contributing to open source projects, and learning a great deal from the very wise people I've had the pleasure to work alongside. I love helping others, and have even run a school code club in the past, so the idea of mentoring on this site sounds like an awesome opportunity.
Are You a
Dynamic
Developer?
Get paid while making an impact. Become a Codementor for the next wave of makers.
Apply Now