Pavel Dusatko
Swiftly writing Objective-C code since 2009
Average Rating
5.0
(43 ratings)
Feb 2015
Problem solved. Been working with Pavel for almost a year now and as my challenges grow, he still is able to help me understand them and solve them.
Dec 2014
Oct 2014
As usual. Solved my problems. Great learning experience!
Sep 2014
Pavel solved my issues swiftly and with great attention to detail. Even though my code was very messy, he could easily understand the logic and refactor the code. He solved all my issues and explained the problems/mistakes clearly. I'll definitely ask Pavel again for help!
Aug 2014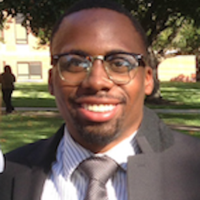 Great guy, and doesn't give up until he solves your problem.
Jul 2014
Reviewed our work flow with Pavel, got some good inputs. Will use his help again for future needs.
Jun 2014
Great session. All problems solved. Looking forward to our next session!
Great session. Solved all the issues I had listed. Pavel bot only solves my problems, but always helps me get a solid understanding of the solutions. A great mentor.
May 2014
Pavel is a great developer and an exceptional teacher. I'm advancing so fast with his guidance. He's super committed. I highly recommend working with Pavel especially if you need long term mentorship.
Best teacher you can have to learn iOS the right way. Very dedicated and committed.
Apr 2014
Pavel was great as usual!
Great session. Always making progress and learning new things with Pavel.
Pavel was great as usual helping me with a tough bug.