Pavel Dusatko
Swiftly writing Objective-C code since 2009
During my 4 years of iOS experience I have had a chance to acquire deep knowledge of not only the vast majority of Cocoa Touch frameworks but also third party libraries which became recently a fundamental part of everyone's code base with the wake of CocoaPods. I believe I have a great eye for detail and clean, functional user interface as well as code structure and best practices on the mobile platform. I'm behind the following apps: 1. Panorama 360 Cities - https://itunes.apple.com/us/app/360cities/id581473726 2. Hornet - Gay Social Network - https://itunes.apple.com/us/app/hornet-gay-social-network/id462678375 3. iASPI Tablet - https://itunes.apple.com/us/app/iaspi-tablet/id480700059 4. Recepty.cz - https://itunes.apple.com/us/app/recepty.cz/id418544428 I love to help people which is why I signed up for Codementor!
I'm exclusively using Git since 2010 for all my projects and I think you should too!
Average Rating
5.0
(43 ratings)
Problem solved. Been working with Pavel for almost a year now and as my challenges grow, he still is able to help me understand them and solve them.
As usual. Solved my problems. Great learning experience!
Pavel solved my issues swiftly and with great attention to detail. Even though my code was very messy, he could easily understand the logic and refactor the code. He solved all my issues and explained the problems/mistakes clearly. I'll definitely ask Pavel again for help!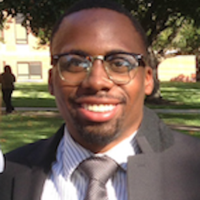 Great guy, and doesn't give up until he solves your problem.
Reviewed our work flow with Pavel, got some good inputs. Will use his help again for future needs.
Great session. All problems solved. Looking forward to our next session!
Great session. Solved all the issues I had listed. Pavel bot only solves my problems, but always helps me get a solid understanding of the solutions. A great mentor.
VIEW MORE REVIEWS