Daniel Sont
Seasoned Developer and Rapid Prototyper
$29.00
For every 15 minutes
I'm an enthusiastic and creative programmer who helps clients in many industries to get to the solution to their problem, instead of implementing solutions that only lead to further problems. I don't like to isolate myself in the technical side of an issue: I try to get a deep understanding of a situation and work with my clients to implement something ideal. In July 2014, I left my previous job at OnePlus in Shenzhen to pursue an opportunity as the technical cofounder at a HW+SW+Services startup.
I've completely moved from nodejs to golang over the last year for all of my projects. It beats nodejs in so many areas that it was not even a competition. Golang powers all of my backend rest-apis. Docker is built on Golang, so one could say that it powers my networking infrastructure as well.
As a former cofounder of klouds.org/klouds.io, I spent a year building technologies around docker. I've experimented with numerous technologies in the docker-sphere. and use docker to run production and development environments on many projects I've worked with. I've also contributed Dockerfiles to several open-source projects on github. I've found that a very reliable way to use docker in systems is to interface with it over the Golang Docker API. Docker can be quite complicated and so it's necessary to avoid newbie pitfalls that will have you unexpectedly send time down the drain. If you need some docker help. look no further!
Average Rating
5.0
(5 ratings)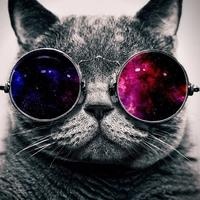 Daniel is a very patient mentor. I came to him with sudo-code, he was able to get his head around my problem and at the end of the session I had working code. He was also very generous gifting me free minutes since it was both of our first time on the codementor system and we were both learning about the user interface. All around legend. Would hire again!