Not looking for Dropwizard Developers? Find other types of developers: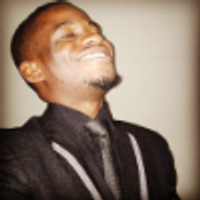 View Profile
Freelance Dropwizard developer in Lagos, Nigeria
Java Software Engineer
I've more than more than 3 years experience building restful backend services with

Dropwizard

and also using it with other cool tools like Redis, Cassandra, Elasticsearch e.t.c
View Profile
Freelance Dropwizard developer in Brentford, United Kingdom
Java Backend Developer @ Sky
I am an experienced Java Developer focusing mainly on the back-end side, but taking some minor Front-end work. Good at coding, refactoring, automating and removing human involvement into automated processes, solution architecture and continuous deployment.
View Profile
Freelance Dropwizard developer in Haifa, Israel
An experienced full-stack developer
Senior architect & software engineer, currently work as VP RnD at a new startup. Coding is my passion, i been doing it for the last 8 years both as developer and later as team leader. Expert in cutting edge technologies, both server side and frontend side - for the last 3 months learning the mobile world in my new role.
View Profile
Freelance Dropwizard developer in Amsterdam, Netherlands
Android @ Booking, Ex - VP Tech @ SnipClip, Ex-Android Ninja @ Inshorts - 4 Million+ Downloads
"Ishan is where the tech is" defines me precisely. I am a passionate product enthusiast and an open source evangelist who loves hacking at Hackathons and speaking at conferences. Being an avid hackathon lover-thinker-innovator, I won 1st Prize at PolicyHack by EPOD at Harvard University and 2nd Prize at HackCancer by EPIC @ Boston University. As an active contributor in the Mifos community, I was invited as a speaker at Global Mifos Summit in Sharjah, UAE (March, 2015) and chosen as a delegate for Mifos at GSOC Reunion in California, USA (October, 2014). I've also attended PennApss XII, the world's largest collegiate invite-only Hackathon hosted by University of Pennsylvania (September, 2015). I successfully graduated as a Google Summer of Code Intern in 2014 under Mifos and in 2015 und...
View Profile
Freelance Dropwizard developer in Bangkok, Thailand
I can help with Java, JavaScript, pragmatic backend architectures, as well as Rust, Erlang/Elixir, Go, Docker and many other things.
I am a software engineer and a startup entrepreneur with a broad range of interests and expertise. I've been using a variety of technologies over the past 20 years, both for commercial and open source work. I've released a number of open source packages, such as PumpkinDB (pumpkindb.org), Eventsourcing for Java (eventsourcing.com), graphql-java-annotations, graphql-java-servlet, erlzmq2, and others. I've also contributed to many open source projects, most notably Elixir programming language.
View Profile
Freelance Dropwizard developer in Concord, United States
Versatile deeply experienced technology leader and developer
A strong information technology leader with more than 20 years of experience in software development, consulting, and aligning technology to support sales and marketing initiatives. 20+ years of software development lifecycle experience leveraging Java technologies Experienced leading teams through complex applications of cutting-edge technology Expert in systems design, articulating vision, and managing implementation Proficient in identifying risks and developing risk mitigation plans Demonstrated technical thought leadership throughout career Thorough knowledge of healthcare industry standards and regulatory impact Excellent people management, communications and interpersonal skills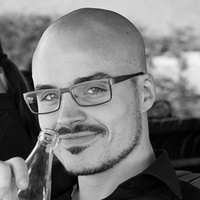 View Profile
Freelance Dropwizard developer in Berlin, Germany
Problem Solver, Automation Enthusiast, Pragmatist
I mainly work as a Consultant and Developer to help companies on their way to a more agile and user focused way of developing software and/or hardware. I enjoy being a mentor to others and love to learn through intensive collaboration. Things you hear me saying very often: * Test Automation * Pair Programming * Test Early Approaches like TDD Every achievement in my life was supported and enabled by great mentors and teachers that supported me whenever it mattered most. I think it is every ones responsibility to give away the knowledge that was shared in order to enable others on their own way.
View Profile
Freelance Dropwizard developer in Amsterdam, Netherlands
Self-employed technical consultant, solution architect and full-stack developer
Bai has over 16 years software engineering experience, including 7 years freelancing and consulting experience. He has significant experience in building large-scale distributed systems, design and implementing of RESTful application architecture, migrating monolithic applications to Microservice architecture, pragmatic agile programming coach etc. He has written lots of blog entries and sample codes to demonstrate the technologies he had used and he is interested in. Some blog entries were referred by Oracle blog portal. He is active in open source communities and he is always trying to introduce the new cutting-edge technologies in his new projects. In 2012, he was invited by Redhat to attend 2012 JBoss User and Developer Conference at Boston and received the 2012 JBoss Community R...
View Profile
Freelance Dropwizard developer in Gdańsk, Poland
Senior Hadoop/Big data developer
I am really passionate developer fascinated currently by big data technology and it appliance in modern world. My main goal is to develop my skills as a programmer, while also evolving in other fields, which would allow me someday to become solution architect or to manage my own team/projects. Self-development is most important for me.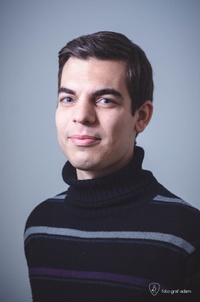 View Profile
Freelance Dropwizard developer in Budapest, Hungary
Java Developer
I am an experienced Java developer, who mainly worked on the back-end side of web applications. I have extensive experience in code refactoring, debugging, but I also created applications from scratch. Thus I can help you to improve or extend existing system, or launch a totally new application.
View Profile
Freelance Dropwizard developer in London, United Kingdom
Software Developer
A software developer who can do PHP or Java and Team Leading things. I also do talks.
View Profile
Freelance Dropwizard developer in London, United Kingdom
Senior Software Engineer
Senior technical leader / architect with many years of professional experience. Throughout my career, I've got exposure to a variety of technologies and programming languages, both on the back-end and front-end side. For the last few years at Microsoft, I worked on low-latency, high-throughput backend services supporting Office 365 applications. At JetBrains, I was one of the first engineers working on ReSharper, which is now a very popular IDE plugin for .NET. I have also published several research articles on database systems. I am interested in non-trivial problems in the space of processing massive amounts of data quickly, and using the insights thus gained to improve the product and/or make the workers more productive.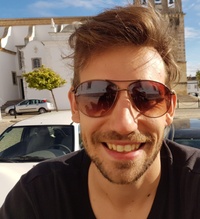 View Profile
Freelance Dropwizard developer in Rodgau, Germany
MSc in Machine Learning. Java Developer of nearly a decade.
I have a Masters degree in Machine Learning, Data Mining and High Performance Computing (University of Bristol, UK). I have been working in software development for nearly a decade in various domains from travel to education to banking, but one thing has not changed: Software development has always been an incredible tool to transform ideas into reality, which is why I am excited to pay that skill forward.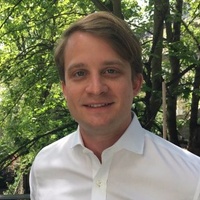 View Profile
Freelance Dropwizard developer in Egham, United Kingdom
Software Engineer at Lab49
I am an experienced problem solver in a range of software and electrical engineering disciplines. My ideal role would be to work on a modern and relevant project using the newest tools and latest technologies. That role would be in team-oriented, innovative environment where all members have their individual responsibilities. I am a truly fast learner who is passionate about learning new technologies and enjoys being valued for my unique talents. My most valuable skill is my ability to work on both sides of traditional computer engineering boundaries like client/server or hardware/software development.
View Profile
Freelance Dropwizard developer in Austin, United States
Software Development Manager and Architect
Software Development Manager and Architect
Are You a
Dropwizard
Developer?
Get paid while making an impact. Become a Codementor for the next wave of makers.
Apply Now