Not looking for Drivers Developers? Find other types of developers: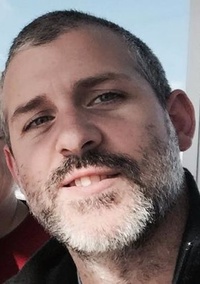 View Profile
Freelance Drivers developer in Charlottesville, United States
Embedded Software Engineer proficient in C++, PowerShell, and Batch scripts
I am a full-time embedded software engineer that has experience in many domains. My primary expertise is with Windows applications and Windows device drivers, but I also have developed on several UNIX variants. I know that the best way to track down a bug and learn from the mistake is to know as much as you can about the system (how it works, why it functions that way, what limitations does it have). I've used debugging tools such as Wireshark, oscilloscopes, and PCI bus analyzers to aid in information gathering to help get to the bottom of a problem. I also know that complex tools are not always necessary and sometimes just talking through a problem can lead to discovery.
View Profile
Freelance Drivers developer in Bengaluru, India
have 7+ years of experience in the field of Embedded software development. My experience is mainly in the domain of Linux kernel, device

drivers

and bootloaders. My main expertise include: 1. Linux Device driver development and porting 2. Linux kernel internals 3. Boot-Loaders development and Porting 4. Board bring-up 5. Linux file-system, system-calls, scheduler, MMU etc. 6. Very good system level understanding 7. Linux Network

drivers

- networking stack as well as adapter driver(MAC + PHY) 8. Specialization in Ethernet, Audio and DMA drivers. 9. Design and Development of multiple custom Inter-processor communication techniques. 10. Diagnostic Software Design and Development 11. Firmware Development 12. Flash programming utilities 13. Bug fixing I have very good und...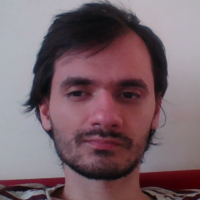 View Profile
Freelance Drivers developer in Hostivice, Czechia
Developer. Technologist. Entrepreneur.
In my interactions with development partners, contractors, co-workers, I have the habit of review every single line of code I can that interacts directly with my project. As a result I read, understand, debug and fix foreign code all the time, and will be able to solve your problem and help you form a stronger understanding and intuition about improving your project. Former software engineer at Skype, currently involved in several startups in Prague, Czech Republic.
View Profile
Freelance Drivers developer in Jerusalem, Israel
Experienced programmer who can clarify things quickly.
I can help you debug or redesign anything, from C# and stored procedures to C++ to C to Python to Verilog to assembly. I started programming seriously at the age of 14, and built a Mandelbrot calculation / display program that worked in parallel before I graduated high school. Since then, I have worked on various web-based projects across the entire stack from database design to front-end display tuning. I additionally studied electrical engineering, giving me an understanding of how the fundamental pieces of computers work. My specialty has recently been database-backed web programming; I have worked for a year or more with each of various versions of MSSQL, Oracle, DB2, PostGRESQL, Access, and FoxPro. My experience cross platform - with MS products, Oracle products, and Open Sourc...
View Profile
Freelance Drivers developer in Bakersfield, United States
Owner, Copious Systems: an Information Technology and Services Consultant
I offer tutoring for software and advanced computer science topics related to AI or Web, I work on retainer for projects. Currently, I am developing using node.js, C++, and more. I am looking into Etherium with selenium contracts.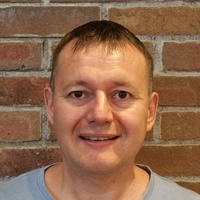 View Profile
Freelance Drivers developer in Tokyo, Japan
Providing quality value packed android support.
Hi I'm Nigel the creater of the popular youtube channel https://www.youtube.com/channel/UC4jh7YBBb0UnPIef2NOSJhQ I'm passionate about mobile development with android in particular. And enjoy working and helping out people with services ranging from mentoring and training for beginners to app debugging, code reviews and performance optimisations for the more experienced developer. You can check out more of my work here https://www.nigeapptuts.com and then contact me, I'm always happy to help out.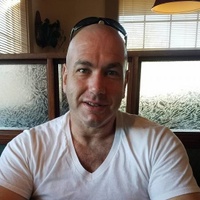 View Profile
Freelance Drivers developer in Commerce City, United States
Engineer, Problem Solver, Coach
I'm coming up to seventeen years working for a technology company that has grown from $2M to 2.5B during my time there (not entirely all my doing :) ). I graduated top of class (B Appl. Comp.) from Lincoln University, Christchurch New Zealand. After a few years navigating the learning curve I grew into a quality Software Engineer. Proof of this statement can be seen in my employment record. I came to the US to help with a six month project which resulted in me being headhunted. I was told by the founder of the company, "that I was the best Engineer he had worked with". A substantial amount of money was spent by the company to move my family and I halfway around the world. I was placed in a team lead position which evolved into leading multiple teams which developed applications still brin...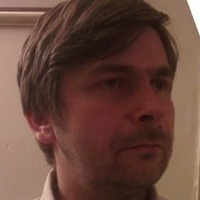 View Profile
Freelance Drivers developer in Zagreb, Croatia
Highly accomplished and motivated seasoned professional with over 16 years of combined software engineering, business analysis and entrepreneurship experience
I work with (and lead) others in a manner that promotes development of necessary skills, knowledge and understanding needed for each specific business process from end user's perspective.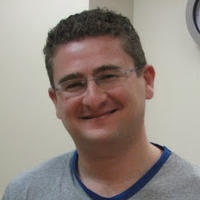 View Profile
Freelance Drivers developer in Petah Tikva, Israel
Software engineer with 20+ years experience
Developed real-time software in multiple companies from design phases till maintenance of commercial versions. Likes helping people, debugging and solving coding problems.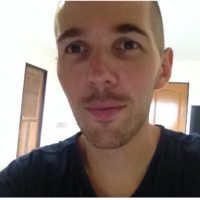 View Profile
Freelance Drivers developer in Bangkok, Thailand
Expert C, C++, C# developer - 10+ years experience
Expert developer with strong debugging capabilities. 10+ years experience in C, C++, C# programming. From embedded systems (low level drivers), to Mobile applications (Xamarin, iOS, Android). Skills : - C/C++/C# - Development, debugging, optimizations - Memory structures, pointers, arrays, chained lists... - Mobile apps: Xamarin, Mvvmcross, iOS/Android - Multi-core/Multi-thread - Real-time and memory constraints. - Web technologies: php, mysql, javascript, wordpress, jquery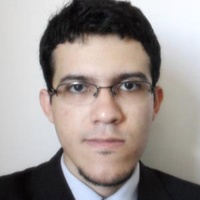 View Profile
Freelance Drivers developer in São Carlos, Brazil
Systems Analyst working with IoT and data mining
I'm a Systems Analyst, Master Degree in Computer Science from the University of São Paulo, Brazil. I am currently working with Internet of Things and other embedded applications, databases, data mining, information visualization and machine learning.
View Profile
Freelance Drivers developer in Gurgaon, India
Software Developer having expertise in Android, Java, Git and Linux with 4+ years of experience
- Forte includes Android app development and Android OS development. - Active contributor at the The Processing Foundation projects. - Been a contributor at open source projects like phpMyAdmin, CyanogenMod, Android and Processing - Excellent in JAVA. - Good in object oriented design principles and patterns usage. - Other skills include PHP and JavaScript.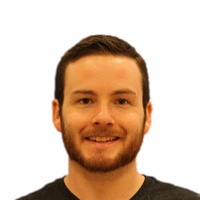 View Profile
Freelance Drivers developer in Roseville, United States
Programming tutor and all-around technology mentor
During my years studying computer engineering in university and my 1.5 years as an intern at Intel, I've learned quite a bit about computer hardware and software. I love teaching; it's great to help people learn. I tutor C, Python, and Linux system administration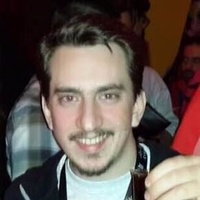 View Profile
Freelance Drivers developer in Flores, Argentina
Full Stack Developer, Security Engineer & Sysadmin
I consider myself a self-motivated person, who happens to like computers and solutions. This drove me to know how to develop software and getting things done, later in my professional road doing systems had to involve into system administration to setup servers to be able to work with my software and not so far from it, I was driven into the security field due my love for low level programming, reverse engineering and hacking.
View Profile
Freelance Drivers developer in Buenos Aires, Argentina
Biometrics, Identity and Security Leader for solution design, development and 3rd level support.
Passionate about identity, identification related concepts -including sociology aspects-, privacy and biometrics.
Are You a
Drivers
Developer?
Get paid while making an impact. Become a Codementor for the next wave of makers.
Apply Now