Drew Crawford
iOS developer, Swift compiler hacker, flamewar-starter
$39.00
For every 15 minutes
I work on the Swift compiler for fun. If you use Swift, you're running my code! I run an iOS development company. My clients include Fortune 500s, governments, and startups. I'm a hacker at heart and I like solving difficult technical challenges. I know my way around graph theory, compiler/interpreter internals, algorithm design, computer vision, project management, test design, and much more. Chances are, if you have a problem that can be solved by writing software, I can help.
Believe it or not, I was doing iOS dev even in the jailbreak days. iOS is sort of a very broad field, so it's difficult to quantify how deep my experience goes "as a whole". Being good with say OpenGL is a very different cup of tea than being good with CoreData. What I can tell you is that there are some dark corners of the SDK where I am probably the world expert outside of current or former Apple employees. I've worked on over 50 apps and I've touched pretty much every part of the SDK. I have a great understanding of the technology, but also the organizational practices and processes that lead to creating a successful product.
For a period of time, I maintained a fork of git. It turned out not to go anywhere, but it was a very interesting learning experience.
Average Rating
5.0
(2 ratings)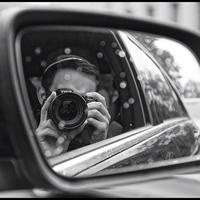 Fixed all my issues. Really patient and really really smart. Can't wait to use him again!
Knowledgable, confident, and kept me moving quick!