Douglas Vann
Drupal Trainer, Consultant, Developer, Community Organizer, & President of SynapticBlue Inc.
$25.00
For every 15 minutes
I TEACH & DEVELOP Drupal! For many years now, I've been helping institutions of Higher Education, State & Federal Governments, & Private Companies to leverage Drupal solutions. Training, Consulting, & Developing Drupal is all I do, and I do it a lot! NASA, The US Federal Court, Highlights Magazine for Children, The Ohio State University, Cal State, A.C.T. & many others have counted on me to deliver Drupal in a practical and engaging way. Whether onsite or remote, let me help you get where you want to be in your Drupal adventure. BIO I entered Geekdom as a fifth grader in 1983 with a Commodore 64 & a 300baud connection to CompuServe. 31 years later I started the Indiana Drupal Users Group & develop websites in Drupal and teach Drupal full-time. Catch my blog at www.DougVann.com. Google "Drupal Song," and you're likely to find a few videos of me, jamming on the guitar, unabashedly proclaiming my passion for Drupal! My love for learning and experimenting in Drupal is overshadowed only by my love to teach and evangelize it. I have presented in Minneapolis, Toronto, Indianapolis, Ohio LinuxFest, DoItWithDrupal, and DrupalCamps in New York City, Madison, Atlanta, Los Angeles, Oakland, San Diego, Charlotte, Chicago, Orlando, Nashville, Chattanooga, Denver, etc. You can often find me on the FREENODE IRC Network in Drupal-support helping people get through the learning curve of Drupal. I reside in Indianapolis, Indiana with my wife of 18 years, & our 4 children. Specialties: Individual training, Corporate training, Module development, Project discovery, Information architecture, Site Development. Being a good geek is not enough in this high-tech era. I understand that technology means business & business means money. Wether I'm training you, building your project for you, or building your project with you, I understand that you have expectations that the final product will deliver solutions and positively impact your business. I make sure that happens.
7
Drupal
3
Git
3
PHP
Average Rating
5.0
(28 ratings)
Douglas knew what he was doing, got straight to some tests to confirm his suspicious and set me up to proceed well - thanks!
Doug was funny, thorough, and by god I finally found a mentor that helped me solve my coding problems!
Doug's very deep knowledge and experience with Drupal, coupled with his patience and willingness to ensure understanding of the solutions being implemented by the user ensure that he is a top rate mentor who will provide quick and friendly help to anyone that he assists.
Doug was friendly, charming and very helpful in helping us get the most of our Drupal 8 site. Highly recommended.
Doug is very knowledgeable and professional. Will definitely be asking him for help in the future.
He was quick and efficient getting to my issue.
Exceptional support for Drupal and all things related. Guided me around Command line, was very patient clear and explained everything. Awesome Educator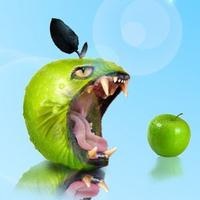 This is one of the best Drupal 7 mentors around!.......I'll highly recommend him for anyone that wants to learn and understand Drupal!
Douglas was very knowledgeable and patient. He fixed my problem quickly and was able to help me with another issue. I will definitely schedule another session with Douglas again.
VIEW MORE REVIEWS