Douglas Vann
Drupal Trainer, Consultant, Developer, Community Organizer, & President of SynapticBlue Inc.
Average Rating
5.0
(28 ratings)
Apr 2018
Douglas knew what he was doing, got straight to some tests to confirm his suspicious and set me up to proceed well - thanks!
Doug was funny, thorough, and by god I finally found a mentor that helped me solve my coding problems!
Jan 2018
Doug's very deep knowledge and experience with Drupal, coupled with his patience and willingness to ensure understanding of the solutions being implemented by the user ensure that he is a top rate mentor who will provide quick and friendly help to anyone that he assists.
Jul 2017
Doug was friendly, charming and very helpful in helping us get the most of our Drupal 8 site. Highly recommended.
Jun 2017
Doug is very knowledgeable and professional. Will definitely be asking him for help in the future.
Apr 2016
He was quick and efficient getting to my issue.
Feb 2016
Exceptional support for Drupal and all things related. Guided me around Command line, was very patient clear and explained everything. Awesome Educator
Jan 2016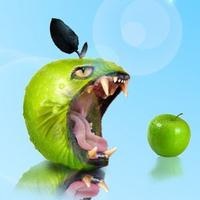 This is one of the best Drupal 7 mentors around!.......I'll highly recommend him for anyone that wants to learn and understand Drupal!
Douglas was very knowledgeable and patient. He fixed my problem quickly and was able to help me with another issue. I will definitely schedule another session with Douglas again.
Dec 2015
Doug is awesome. He has an excellent perspective of seeing both the larger overarching issues as well as being able to dive into the minutia of what was going on with my Drupal migration challenge. I am very grateful for his expertise and assistance. Thanks Doug!
Nov 2015
Doug is my new Drupal Go - To!!! THANK YOU!
Oct 2015
Helped to solve an issue that was blocking me quickly
Sep 2015
Doug was just the Drupal expert I was looking for to turbo charge my Drupal skills. Besides sheer skill, he was also very good and patient at explaining processes. I will definitely use again.
Aug 2015
Very helpful and friendly. Look forward to speaking again