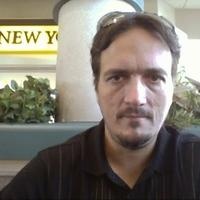 Doug Gale
Average Rating
5.0
(88 ratings)
Sep 2017
Very knowledgeable and awesome mentor!
Aug 2017
Great developer and awesome mentor!
Great developer! Helped me fixed many issues with my code. He is patient and very knowledgeable
Awesome mentor. Always very helpful!
Jul 2017
Doug Gale has been my preferred tutor for months now. He's extremely experience with the topics I've throw at him so far. Very knowledge in regards to multi-threading, general development, c++, c#, java, SQL, databases, etc.. i will definitely recommend him to anyone out there.
Awesome mentor and knowledgeable!
Jun 2017
Very quick session. Cleaned up existing code and explained changes thoroughly.
Great mentor! He was able to debug and fix my code in very short time.
Went out of his way to help me! Would recommend him to anyone! He really knows what he is doing and is wonderful at explaining why something is happening. Thanks Doug!
Awesome mentor! Always goes above and beyond to help. He became my go to mentor for any coding issues.
He is amazing!, I would really recommend him for anything!!!!, will definitely come back again if I have another question
Doug was extremely helpful, I will definitely be reaching out to him again in the future. Highly recommended.
Awesome mentor! Very knowledgeable and helpful.