Freelance .net core Developers Available for Hire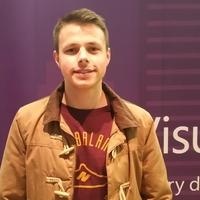 Hire Now
Freelance .net core developer in Ashburn, United States
Chief Software Architect (Javascript, Angular 2, .net core), MSc in IT Management
Have built several application using that technology.
Hire Now
Freelance .net core developer in Ashburn, United States
Experienced (12+ years) C# and .NET developer with a commitment to SOLID and Test Driven Development
The exciting new area of cross-platform .NET development. Much of the platforms and tooling are not even released yet, but I'm trailblazing by writing apps using the very latest pre-release versions, in an attempt to hit the ground running when they are finally released.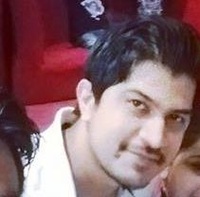 Hire Now
Freelance .net core developer in Pune, India
Tech blogger(https://neelbhatt.com), Top 4% overall on StackOverflow, Senior Software Engineer
* 5 years of professional experience in software design, development, debugging, documentation and testing of Client–Server and Web based Applications. * Experienced in Object Oriented Analysis and Design using UML Methodology. * Experienced in SW development models like Agile, Scrum. * Web based Application using Java spring MVC, Oracle.. * Web based Application using MVC 3/4/5 and Web-API. * Worked with .NET Framework 3.5,4.0 and 4.5. Specialties: Development using Microsoft Technologies - ASP.Net, WebForms, MVC, Socket Programming, Rx, Windows service, WCF services. Development using Java Technologies - Java, Spring MVC, Oracle UI/UX Development using JQuery. Development by following Agile. You can find my Blog here :- https://neelbhatt40.wordpress.com/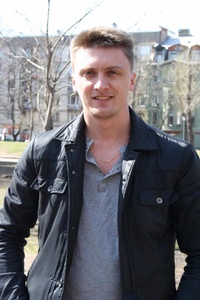 Hire Now
Freelance .net core developer in Ashburn, United States
Senior Software Developer and System Architect
Software professional with over 15 years of diverse application experience in Mobile, Enterprise, Server, Internet, and Personal Computer systems. Excellent problem solving and communication skills. Hardworking team player who is also able to work independently.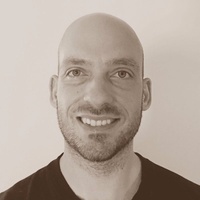 Hire Now
Freelance .net core developer in Ashburn, United States
My key strengths: taking projects from zero to MVP, algorithmic trading and solving complex problems/resolving emergencies
After finishing my PhD, I got involved with a few startups and learnt first-hand the importance of delivering software that works, quickly. If you have an idea or project you want to bring to fruition, I'm your guy. I will help you define the scope for the first version - you Minimum Viable Product (MVP) and think through details that wouldn't come up until you have already spent your money if you hired an agency. This is a HUGE cost-saving you'll get by working with me from the onset! You will also reap the benefits of my Rapid Application Development (RAD) methodology that I have developed over years of building projects like yours. I will use the latest technologies and best tools, and you will get your project built quickly, with a clean code base that can scale with your business ...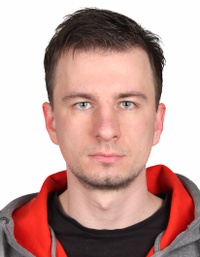 Hire Now
Freelance .net core developer in Saint Petersburg, Russia
Full Stack .NET Developer
I am a software engineer with extensive development experience in the .NET technology stack. I'm a big fan of clean, testable, and maintainable code who worked for a number of successful projects ranging from small startups to complex enterprise applications. I love to play with new technologies and to work on my own projects to stay up to date with modern software development trends.
Hire Now
Freelance .net core developer in Ashburn, United States
Lead Software Engineer - Writing code for 21+ years
21 years of experience in building and managing enterprise software solutions throughout the Cincinnati and Dayton, OH areas. Expertise in Microsoft.NET development with emphasis on web development. Experience managing small to medium-sized teams of developers, project scope, budget, and customer-facing sales. Specialties: .NET Technologies, C#, VB.NET, ASP.NET Webforms and MVC, SQL Server, Agile development, Project Management, Unit testing, Quality Assurance, Test Driven Development, Jquery, Bootstrap, REST services, LINQ, Angular 2, TypeScript, .NET Core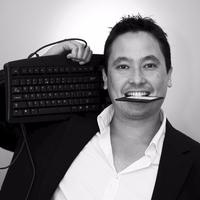 Hire Now
Freelance .net core developer in Den Haag, Netherlands
Digital roughneck, devoted developer, hardcore geek, movie buff, co-founder of two kids, multithreaded Dutchman.
Professional full-stack developer, with a broad range of interests regarding development and geekiness in general. Most importantly, besides having over a decade of experience, is that I seem to have a sweet spot for simplifying issues due to pragmatism and a decent dose of common sense.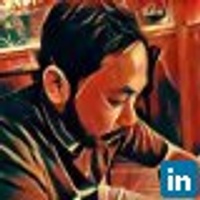 Hire Now
Freelance .net core developer in Long Island City, United States
Full stack architect and developer / Technical Product Manager
http://www.michael-park.com I have been the Technical Director at 2 of the top 10 most innovative agencies of 2010 according to Fast Company, and have a demonstrated track record of contributing success and innovation. Some of my biggest projects include Aol's online dating service, love.com as well as RepNation, a crowdsourced social marketing platform. I have also deployed some of the first large scale applications on Microsoft's Azure cloud computing platform. I have architected and lead development on large web application projects for 2 of the top 5 largest companies in America. I have also worked with small creative teams to help break through technical barriers on award winning campaigns - including a Cannes Lion. I have a strong technical background in architecting, developing a...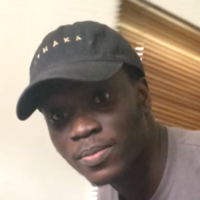 Hire Now
Freelance .net core developer in Lagos, Nigeria
Solution oriented individual with a passion for continuous learning
I'm a passionate software developer with 6+ years experience across a range of platforms and industries. A Microsoft MVP for Development Technologies who loves to impart knowledge. I majorly code in C# and Python, can build Fullstack web applications and I contribute to open source projects from time to time.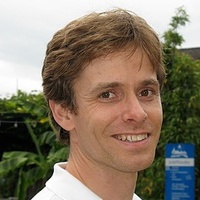 Hire Now
Freelance .net core developer in Farnborough, United Kingdom
Software Architect and Tutor - Multi stack
As a hands-on Software Architect I enjoy the challenge of solving new problems, whether in design, development, debug or test. I have many years of experience designing software, leading teams and producing working solutions. I am continually adding to my skills, learning about new technologies. Throughout my career I have mentored both junior and senior developers in a wide range of coding scenarios, from optimised embedded code to object-oriented and scripted languages.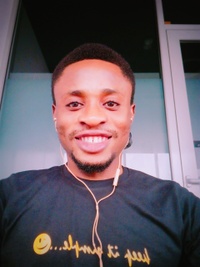 Hire Now
Freelance .net core developer in Lagos, Nigeria
Full Stack Developer
Full stack developer with experience writing clean, maintainable, testable and efficient code. My interests include .NET (C#), JavaScript, and Swift, continuous integration, testing and open source projects.
Hire Now
Freelance .net core developer in Hillsboro, United States
Software Developer at Intel Corporation
Adapted from the "Agile Manifesto": I strive to uncover better ways of developing software by doing it and helping others to do it. Through this work I have come to value: INDIVIDUALS and INTERACTIONS over processes and tools WORKING SOFTWARE over comprehensive documentation CUSTOMER COLLABORATION over contract negotiation RESPONDING TO CHANGE over following a strict plan I believe there is an art to creating software. It is not all about the code, rather I believe it is all about the process. You will not escape learning how to develop and request better software working with me.
Hire Now
Freelance .net core developer in Olomouc, Czechia
Every day to be better than yesterday
International experience, Software Architecture, Business Processes, Software and Web Development, .NET, Prototype and Learn by doing.. Want to learn approach! Data management .NET, Vue js, typescript, babel, SignalR, ASP.NET, MVC, WPF, C#, Rest, Entity framework Homeoffice remote
Hire Now
Freelance .net core developer in Cartago, Costa Rica
Mobile & Cloud / .Net Consultant | Xamarin & Microsoft MVP
I'm Senior Software Engineer, certified professional and Xamarin/Microsoft with more than 10 years of working experience on web, desktop and mobile projects. Methodologies that I work include best practices including Design Patterns, Clean Code, Test Driven Development, Refactoring, N-tier systems and architectural models under Unit Testing, Refactoring, Versioning Control, Continuous Integration and Agile methodologies. My background experience goes from design and development of software from backend systems through Windows Communication Foundation, web services, JSON and XML connecting remote clients including single-page applications using HTML5, CSS and JavaScript and windows application developed using ASP .NET MVC, , MVC, WPF, Silverlight and Xamarin. I live in Cartago, Costa Ric...
Are You a
.net core
Developer?
Get paid while making an impact. Become a Codementor for the next wave of makers.
Apply Now