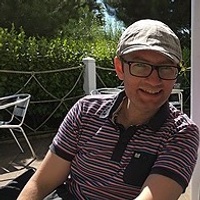 Dominic Scanlan
$10.00
For every 15 minutes
I am an energetic individual enthusiastic by nature with a mature and professional approach to my work and working relationships. I am a firm believe of learning through perseverance and effort. Through work I have been lucky enough to have met - and continue to meet - interesting people that are willing to embrace change and push the boundaries for their product. If you'd like to schedule a time to chat on Codementor, you can book me here: https://calendly.com/dominicscanlan.
Github repositories
checkers
Socketio Checkers game written in Angularjs
HestonBlumentBot
Slack Bot
Delving further into Redis
Ok i'll admit i haven't been using Redis for anything like its potential but recently i've been given the opportunity to look at redis as more than just an object store. A project that i've been...
Creating a Slack Bot Using Node.js
What to create your own Slack bot? This tutorial teaches you how to create Slack bot through Node.js.
VIEW MORE POSTS