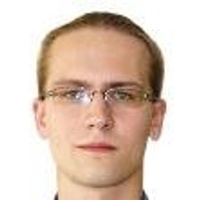 Domas Paukštys
$10.00
For every 15 minutes
I like programming and see it as puzzle solving. It's not only my career, but my hobby too. I work well both alone or with a team - as team member or team leader. My goal is to be respected, trusted and valued member of a company. My personal highlight is being able to be focused and motivated on projects I'm assigned even when I'm working remotely from other side of the world.
3
SQL
Worked as back-end developer on ERP system, using WCF and MSSQL Server for 3 years; Did a standalone server side (not headless client) for unity game, writting my own UDP networking layer (as unity 5 was just out, they obsoleted old networking and new one was quite buggy and we were on tight deadline - waiting for unity to fix networking wasn't an option); For couple of years helped a friend with ASP.NET Razor; Written android app with MONO consuming a webservice
Wrote MVC framework replicating major functions of ASP.NET MVC per employer's request; Worked with heavy load custom projects (management site for loans company, everything from client evaluation, to documents management; binary auctions website); Had to write couple for wordpress plugins and themes
On both major projects I worked (ERP with SQLServer and loans management with mysql) we had heavy data load, I optimised custom queries to perform sometimes tenfold. As senior backend developer was assigned to (re)design database structures for performance optimisation
Average Rating
5.0
(16 ratings)
Best Ever Developer you will get for nearly all codes. He is very passionate and i have been working with him since 2012. Thanks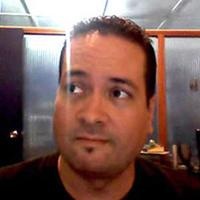 Domas has been extremely helpful with my projects. Will continue to use his services.
Domas is an excellent mentor. Fast and efficient! Will definitely work with him on further projects.
This guy blew my mind with speed and how quickly he solved an algorithm. I think Domas will surprise you.
as always, quick and smart solution provided!
Domas is patient and a great problem solver. He responded to my request promptly and guided me through the problem i have effectively. I recommend his service highly.
Can handle any task including Database work, errors, making, defining etc. Wow what a developer. Always recommended.
Awesome as always, very professional, great teacher, and patient with you if you don't know how to do something he will show you so you can understand how to code better.
Very good communication skills. Domas first fixed my problem than took some time to walk me trough my errors. Will definitely recommend him for SQL questions.
Everytime I have a session with him I always learn something new. He is a great teacher, and he knows what hes talking about. He is very professional. Thanks Domas
VIEW MORE REVIEWS