Freelance Dom Developers Available for Hire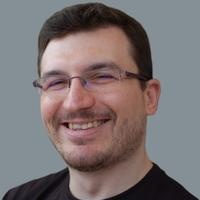 Hire Now
Freelance Dom developer in Ashburn, United States
Expert HTML, CSS, Javascript, jQuery, PHP and Wordpress teacher and developer
Hi there! My name is Matteo and I have spent the better part of the last decade as a front-end web developer for web agencies. I am expert in the use of HTML, CSS, Javascript, jQuery, PHP and SQL to create front-ends, specially when they come in the form of Wordpress themes. I also have a huge passion for teaching and learning. I have spent a significant amout of time teaching computer science students topics ranging from the basics of programming to niche web development frameworks. If you're looking for someone to help you with a web development project, or just someone who will help you write computer programs, drop me a line and I'll be glad to help you!
Hire Now
Freelance Dom developer in Lake Elsinore, United States
Mentor and Professor for Android, Node.js, and Angular
I was the Co-Founder / CTO at CardBlanc, Inc for 4 years before joining Bloc, Inc as a full time Android and Frontend Development mentor. I love teaching and mentoring - it's the most rewarding thing I've done in my career. Assistant Professor of Computer Science at Norco College, 15 years of experience and author of node.js development frameworks.
Hire Now
Freelance Dom developer in Río Cuarto, Argentina
Senior Software Engineer
I'm convinced that the only way to progress is: - Dedication and commitment - Wisdom and knowledge - Efforts and sacrifices - The Necessary Ambition and Vision My personal/professional goals are: - Take care and give love to my family - Continuous Progress - Be a mentor Also I'm a big defender of public and collaborative knowledge and freedom.
Hire Now
Freelance Dom developer in Istanbul, Turkey
Fullstack Web Craftsman
Passionate about learning, adapting and using new tools, in order to solve the problems of oneself and the others. Focused on web.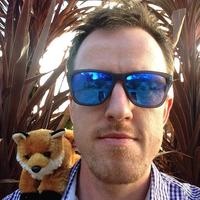 Hire Now
Freelance Dom developer in Costa Mesa, United States
Experienced full-stack developer. I see code as an art form.
"Whoever travels without a guide needs 200 years for a two-day journey." Whether you're just starting out on the journey to becoming a great coder, or whether you're somewhere in the middle and you just got stuck, don't let it hold you back longer than necessary. I have over 8 years of experience with multiple software stacks. I started on Java with Spring Framework, then switched to Ruby on Rails. These days I work mostly with Node.js and CoffeeScript. I've worked with 4-person startups, billion dollar companies and everything in between. My goal is to get your issue resolved as quickly as possible, and give you all the tools and knowledge necessary to *understand* why you had this issue, and how to prevent it going forward.
Hire Now
Freelance Dom developer in Denpasar, Indonesia
JavaScript and UX engineer
I build, I scale, I communicate, I deal. I'm a software engineer, a funk drummer, an entrepreneur, and a coding school teacher. To me, the more hats the better, from engineering to business to product to fedoras. I'm passionate about consumer facing applications and the experience that defines them. I don't usually talk about astrology, but when I do, I brag that I'm a true Aries - highly motivated, driven, action-oriented, and open - ok so maybe I only brag about the better qualities. I strive to be aware, to learn from the people around me, and to boost those same people to success. I thrive in high-pressure, greenfield environments.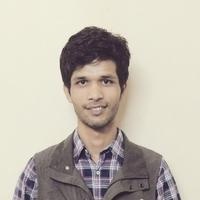 Hire Now
Freelance Dom developer in Mumbai, India
JavaScript developer
I'm a passionate JavaScript developer with 4 years of experience in JavaScript development, including 1.5 years working at the Samsung research and development institute in India as a JavaScript developer. I have significant experience working with Express.js, AngularJS, React.js, and Meteor.js.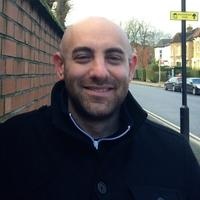 Hire Now
Freelance Dom developer in Islington, United Kingdom
A UX-focused developer and product tinkerer who wants to help developers & companies create things that people love
I still have fond memories of a Saturday morning spent at a local bookstore's technology section, grabbing a book off the shelf, taking it home, and devouring it. That feeling of learning something brand new, of gaining a new almost-super-power, still drives me today. I love learning new things, and when I co-founded Code School, I discovered that teaching people new things was even better. I'm here to lend whatever experience & expertise I've accrued over the years (which are starting to add up too fast). I still love the little details of what it takes to build a great application, at all levels. Where I feel I can be most helpful though are with big architectural decisions that can have a massive effect on product quality and productivity for years. You don't know what you don't kn...
Hire Now
Freelance Dom developer in Alhambra, United States
Experienced Developer, Executive, and Team Lead - Ready to Help!
I've been working full-time in Software Engineering for almost 20 years and spent a great deal of that in the fast-paced world of contract development. I've worked on dozens and dozens of projects, and have used languages/tools ranging from Swift and Node.js to FORTRAN, ANSI C, and Flex/ActionScript. While a generalist, I'm especially familiar with application development for mobile and desktop and more specifically still with iOS and MacOS / OSX.
Hire Now
Freelance Dom developer in Douglassville, United States
Experienced Software Engineer
Skills • Extensive use and knowledge of Erlang, JavaScript, Python, C, C++, Objective-C, Swift. • Shipped software products using industry-standard frameworks such as Backbone.JS, SproutCore, Knockout.JS, Cocoa, UIKit, CoreGraphics, PyObj-C. • Experience with the use and operation of relational (Postgres, SQLite) and non-relational (CouchDB, MongoDB) databases. • Fluent with common protocols such as HTTP, REST, WebSockets, TCP/UDP Sockets, SSL/TLS, MDM, RFID (LLRP).
Hire Now
Freelance Dom developer in Chatswood, Australia
Full Stack Javascript/Nodejs Designer/Developer with Enterprise-scale API/Data Architecture experience
Hi, thanks for looking me up. I'm a hands-on Software Designer, Architect and Developer with deep experience in front-end design/development and systems engineering, with a strong focus on coaching teams to learn, adapt and innovate. Most of my work for customers is around solving complex business problems through people and technology. I'm technology agnostic, with the exception that there are only a given number of technologies one can truly master in a lifetime (as listed above). My experience ranges from designing and building to managing, leading, coaching mostly in medium to very large enterprises. These days I spend more time working with scale-ups and a couple of start-ups. I'm also an agile coach, though I prefer to focus on building stuff and technology coaching. Feel free t...
Hire Now
Freelance Dom developer in Ashburn, United States
Senior Software Developer
Self taught developer who have been developing for more than 15 years.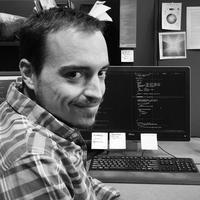 Hire Now
Freelance Dom developer in Brooklyn, United States
Full Stack Web Application Developer
Work Development Blog: http://rootinc.github.io/ Personal Blog: http://io2g.com GitHub: https://github.com/mattcodez Twitter: https://twitter.com/matthewmolnar3 E-mail: Matthew.Molnar@gmail.com I'm well versed in full stack web application development with ten years experience. Throughout my career, I've been responsible for all aspects of development and support, back-end, front-end, server maintenance, deployment, database design, etc. I've often led teams in the adoption of new technologies and business endeavors. I love seeing products and services being effective for people and disruptive change in the tech ecosystem.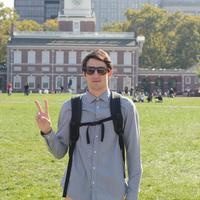 Hire Now
Freelance Dom developer in Brighton, United States
HTML5/CSS3 expert; 5+ years professional experience
I am a Boston based full stack developer with a focus on brand building and web applications. Coming from a strong background of graphic design, video and motion graphics, I have since positioned myself in the web world writing code in both the front and back end. I thrive on learning new techniques, standards and trends in the rapidly evolving web community - allowing myself to keep clients on the cutting edge.
Hire Now
Freelance Dom developer in Minsk, Belarus
Web-developer with 7+ years of experience.
Start doing web-development at the age of 16. Since that launched a lot of projects, mostly using Ruby on Rails. CEO of consulting company with 15+ people.
Are You a
Dom
Developer?
Get paid while making an impact. Become a Codementor for the next wave of makers.
Apply Now