Freelance Document Developers Available for Hire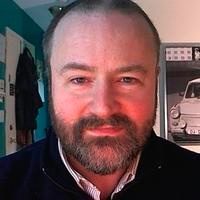 Hire Now
Freelance Document developer in Pepperell, United States
full-stack Python & JavaScript ● IT architect & strategist ● DevOps ● smokejumper
• Expert full-stack Python & JavaScript developer • Full DevOps: project architecture to production deployment at scale • Outstanding trouble-shooter and "OMG! Everything is on fire! HALP!!" first responder • Strong web app, data structures, data science, and visualization skills • Enjoy complex integration and automation challenges • Love mentoring. Half-price rate ($60/hr) for all genuine students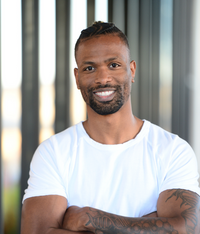 Hire Now
Freelance Document developer in Elk Grove, United States
Well known top JavaScript Engineer (full-stack and Mobile)
I'm considered one of the best JavaScript engineers in the industry. From working with startups to top fortune 500 companies, I've accumulated experience in many JS frameworks and technologies. I'm also a regular conference speaker, author, teacher, and open source contributor. You can find my work anywhere online.
Hire Now
Freelance Document developer in Turku, Finland
Full-Stack Software Developer
I munch on code for breakfast, lunch and dinner. Scala, JavaScript and iOS enthusiast. Lover of God and Family. Love cars; bad dancer.
Hire Now
Freelance Document developer in Münster, Germany
Seasoned web developer with 10+ years of experience
I have spent the better part of a decade working on various web-related projects as a freelance developer and have co-founded an online education startup in Germany in 2014. I have a history of contributing to web standards and open source projects. I'm currently an active core maintainer of the NoSQL database ArangoDB and lead maintainer of its JavaScript driver as well as its microservice framework "Foxx".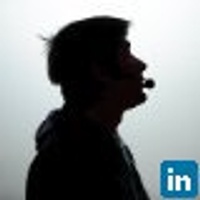 Hire Now
Freelance Document developer in Prague, Czechia
iOS developer (5 years, involved in 35+ projects) and teacher (private and university courses, talks)
Available in all timezones. Excelent English. From single person projects to Czech e-commerce app of 2017, from an Australian startup to large international clients in retail, telecommunications and banking, from teaching talented kids to giving talks on functional programming, I've seen a lot of iOS thoughout the years. My job has always been not just to make great apps, but also to improve the quality of development on all of our projects. I think we need to talk. Allow me to clean up your code, spruce up your app architecture and teach you all you need to know about Swift and iOS in the process. I can propose multiple solutions to any problem, and choose the one right for you. Also, feel free to use the sentence "Just shut up and fix my code." at any time during our session.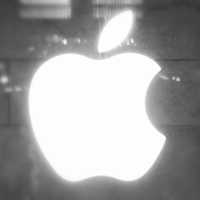 Hire Now
Freelance Document developer in Eatonton, United States
Software Developer with 15+ years of experience
I am strongest in JavaScript and PHP but have completed projects that used several other languages. I love to help developers get through tough spots by sharing my knowledge. I am also known for creating video screencasts that explain challenging concepts, software and platforms.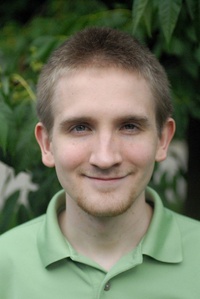 Hire Now
Freelance Document developer in Mahomet, United States
Software Engineer
Specialized in Objective-C, with experience in C#/Javascript/Swift/C/C++, and an emphasis on creating responsive and powerful native applications for iOS, macOS, tvOS, and Linux Education: BS in Computer Science, UIUC, May 2017 GPA: 3.82 Highlights from my coursework and personal projects: iOS/Mac OS/tvOS with Swift, Objective-C, C, C++ iOS/Android with React Native and JavaScript Virtual Reality with Oculus Rift, Unity, and C# Multiplayer server design with Mono/C# System programming with C Data structures with C++ Functional programming with Haskell Discrete mathematical structures Assembly programming with MIPS Hardware design with Verilog Graphics programming with OpenGL and C++ Search engine design with Python and Elasticsearch Distributed systems theory Database systems with SQL ...
Hire Now
Freelance Document developer in Yaqum, Israel
Hi! My name is Elad Meidar and i have been working in the web industry since 2005. I have been a part of some major projects like seekingalpha.com and fiverr.com. I have a lot of experience when it comes to ruby on rails, scaling, nosql and overall constructing a stable (but still fast) web app.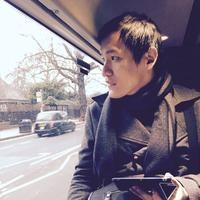 Hire Now
Freelance Document developer in Cambridge, United Kingdom
Natural Language & speech reserach student, University of Cambridge
Graduate Student at University of Cambridge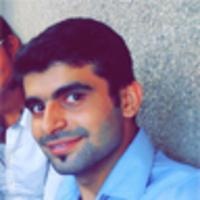 Hire Now
Freelance Document developer in Delhi, India
Big Data and Data Science enthusiast, Google Student Ambassador, Designer
A Big Data Specialist, Developer and Designer from New Delhi, India who loves data and people. I enjoy taking complex problems and turning them into simple and elegant solutions. I also love the logic and structure of coding and always strive to write elegant and efficient code, whether it be C/C++, Java or Python. When I'm not coding or playing with data, you'll find me with my friends or on the court shooting some hoops.
Hire Now
Freelance Document developer in Jaipur, India
Technical Architect, Software Engineer/Developer, and a Roboticist with passion for Knowledge Flow
Lets connect and start discussing about questions you have or issues your facing. Intro: I am a Software Engineer/Developer with 6+ Years experience in Software Development. My experience and expertise make me a good Technical Architect along with an engineer. I have mostly worked on web/server softwares, middlewares and applications. I have acquired expertise and good experince with following - Specialties (Software/Programming): - Angular 2/4 - Java, Python, Javascript/Typescript, C++ - Messaging, REST, Network Programming(TCP/UDP), Netty, API/SPI Libraries. - RPC (Cross platform, cross language) - Serialization/Deserialization: XML, JSON, Messagepack, YAML - OrientDB, PostgreSQL - Web: NodeJS, Cordova/Phonegap, Canvas/WebGL programming in Javascript, HTML, CSS(Basic) - Designing Perf...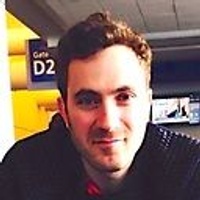 Hire Now
Freelance Document developer in Los Angeles, United States
Love teaching as much as learning. No such thing as a bad question.
Lead client-side architecture for a SAAS company in ad-tech. Current stack: React, Redux and Typescript and PHP 7 (JSON only) API; Legacy stack: Angular 1.5+ (built with Grunt) and a PHP (JSON only) API. In my free time, I dabble in other languages like Scheme - next up will likely be C or Go.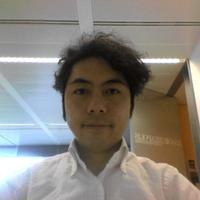 Hire Now
Freelance Document developer in Frankfurt am Main, Germany
Best instructor at IBM
CTO at an Edu-Tech startup. Ex-IBMer and awarded as Best instructor. Full stack developer. Ruby, PHP, Java, AngularJS, JavaScript, HTML, etc
Hire Now
Freelance Document developer in Quito, Ecuador
Front-End Developer with most than 7 years of experience
Front-End Senior Interface Designer and Developer I am a freelance webdesigner and front-end developer. My web development studio is named Kooltivate. My work is focused in the design and development of websites for small and intermediate bussines in Ecuador, Spain and United States since 2005. Always interested in web trends part of my work is focused in Responsive Design using HTML5, CSS3. My graphic design skills are related with Adobe applications: Photoshop, Illustrator, InDesign and others. In my work I using frameworks like Joomla (expert) and Wordpress to create projects for business firms and non-profit organizations.
Hire Now
Freelance Document developer in Mérida, Venezuela
Member en Plone Foundation
I am native from Maracaibo, Venezuela, I a graduated of the "Academia de Software Libre" of Fundacite Mérida as "Especialista en Desarrollo en Software Libre" and also a graduate of the Colegio Universitario "Dr. Rafael Belloso Chacín" as "Técnico Superior Universitario en Informática", currently I am a member of the CENDITEL Foundation community, where I serves as Developer on Free Technology, I am advisor to Venezuelan government agencies regarding issues of community collaboration and free software development. I have experience using Free Software since 2002, I have been participated as a collaborator in the Internationalization process and Spanish localization in many Open Source and Free Software projects, I am an active contributor in Venezuelans projects like "CANAIMA GNU/Linux"...
Are You a
Document
Developer?
Get paid while making an impact. Become a Codementor for the next wave of makers.
Apply Now