Freelance Doctrine2 Developers Available for Hire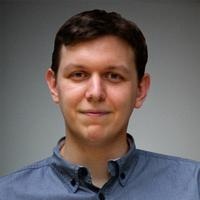 Hire Now
Freelance Doctrine2 developer in Ashburn, United States
Coding can be an art!
I'm a full-stack developer with 15+ years of experience in web application development and code mentoring. Are you stuck? Let me help!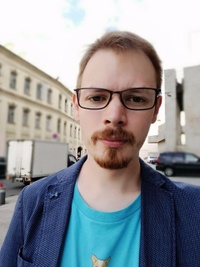 Hire Now
Freelance Doctrine2 developer in Moscow, Russia
Ruby (Rails)/PHP (Symfony) Developer
Hi! I am a proficient software developer with tons of experience in building reliable, maintainable and scalable web applications and APIs. I've been doing it for 13 years and I hope that my expertise could help you.
Hire Now
Freelance Doctrine2 developer in Miami, United States
Solutions Architect
Passionate about software from DevOPS to Quality Assurance, from Developer to Architect with the right amount of business skills, marketing and sales. Specialties: Distributed Application Design, Object Orientated Programming, AngularJS, REST API Design, PHP, MySQL, PhalconPHP, MongoDB, Python, Flask, Zend Framework, Linux Administration, Symfony, Quick Test Professional, WatiN/R, Magento, Wordpress, Adobe & Microsoft Suite, MacOs, Amazon Web Services, Google Cloud, VMWare and more. Large Scale Software Development Strategies, Center for Disease Control regulations and reporting guidelines. Health Information Exchanges, Direct Secure Messaging, HIPAA Regulations and Meaningful Use guidelines. Experienced in successfully negotiating and implementing new technologies in change-advers...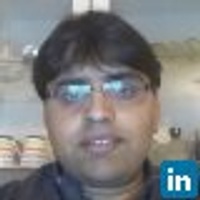 Hire Now
Freelance Doctrine2 developer in Linköping, Sweden
Full Stack Developer
I am an experienced full-stack software developer with over a decade in the field, primarily in back-end development for web applications. My specialties are debugging, software design, refactoring legacy code, adding automated tests, and problem solving. (Most of my biography matches with the default text)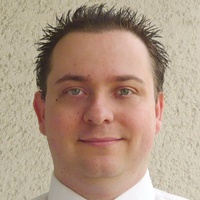 Hire Now
Freelance Doctrine2 developer in Budapest, Hungary
Remote working evangelist, MSc. Software Architect & Lead Backend Developer
I'm a software architect, born in 1983, in Hungary. I'm actively striving to be perceptive to my environment and to always analyze things through their causes. I'm driven by efficiency: every moment is spent contemplating, no idle thought is worth using my brain, and even the most basic routines of everyday life can be enhanced. Thinking simultaneously in multiple abstraction levels enables me to be forethoughtful, skilled when it comes to solving problems and a fast learner for things that have a purposeful internal structure.
Hire Now
Freelance Doctrine2 developer in Cres, Croatia
Senior Developer at Trikoder
A passionate programmer who works primarily in PHP. Among other things, I love artificial intelligence, taking photos, cycling, and healthy life in general. I've done all kinds of projects from high school onwards, and although I work mainly in PHP, I'm also very good with Java and C as well as with Redis, MySQL and other related technologies.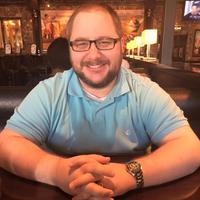 Hire Now
Freelance Doctrine2 developer in Austin, United States
PHP Developer
Howdy! My goal as your mentor is to not only help solve your problem but to help you grow and evolve as a developer by helping you understand the solution and why (I feel) it is the best approach to take. A little background as to what got me here: I started writing PHP when I was in middle school and have never looked back. I came to codementor because I remember how empowering and helpful my mentors were when I was just learning PHP 4. If it wasn't for them I would not be where I am today so I'm hoping to give back to the community. Currently I work with a team of developers using PHP along with other languages to build custom features for our clients. Our application is one of the largest in the 340B space and handles millions of records in a single transaction. I've learned throu...
Hire Now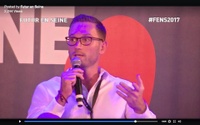 Hire Now
Freelance Doctrine2 developer in Le Coudray-Montceaux, France
PHP Symfony2/3 & Full-Stack Lead Developer with 10+ years XP.
Symfony2/3 Expert, I have been Lead Developer on couple of major projects. Full-Stack developer, DevOps, and CTO @ 2 companies. Also involved into Cryptocurrencies.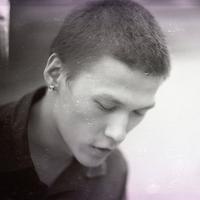 Hire Now
Freelance Doctrine2 developer in Ashburn, United States
DevOps Advocate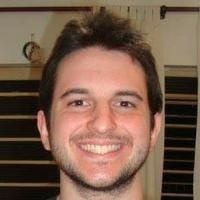 Hire Now
Freelance Doctrine2 developer in Campinas, Brazil
Computer engineer with 8 years of professional experience and a passionate teacher.
I've been teaching my whole life. By the age of 15 I was a karate and guitar teacher, after joining the university I've become a math/physics private teacher, today I teach Brazilian jiu jitsu. Oh, right, I'm a computer engineer by the state university of campinas (Unicamp) with 8 years of professional experience.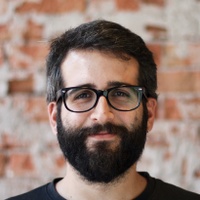 Hire Now
Freelance Doctrine2 developer in Madrid, Spain
Software craftsman
I´m a passionated developer, I really enjoy building software for solving problems and making others life better. I do believe that careful craftmanship is key for achieving the best results when building software. I love to be always learning and sharing what I know.
Hire Now
Freelance Doctrine2 developer in London, United Kingdom
Perfectionist web geek, passionate about thing that work, and work well
I'm an initially self taught PHP developer, who's discovered the joy of writing beautiful code through reading, attending training, conferences and user group meeting, contributing to open source projects, and learning a great deal from the very wise people I've had the pleasure to work alongside. I love helping others, and have even run a school code club in the past, so the idea of mentoring on this site sounds like an awesome opportunity.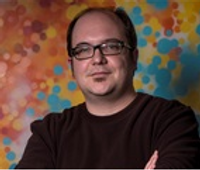 Hire Now
Freelance Doctrine2 developer in Toronto, Canada
LAMP Stack - Facebook Marketer - Interview Prep
Senior developer with a focus on online advertising, PHP development, devops, and open source database technologies. Available to assist with mentoring, freelance projects involving anything PHP related, or tied in to the Facebook Marketing API. I can also provide interview preparation services!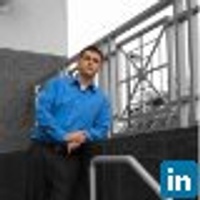 Hire Now
Freelance Doctrine2 developer in Orlando, United States
Full Stack Engineer
I have worked in the Web Development & Design industry officially for over 6 years now. Proud to have worked on numerous fortune 500 companies, and other well known brands. I mainly work on DevOps stacks, back-end code, as well as front-end. I do it all.
Are You a
Doctrine2
Developer?
Get paid while making an impact. Become a Codementor for the next wave of makers.
Apply Now