Not looking for Doctrine2 Developers? Find other types of developers: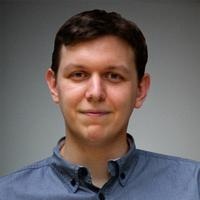 View Profile
View Profile
Freelance Doctrine2 developer in Belgrade, Serbia
Senior software developer
Senior developer programming for the Web environment. Building rich web apps in Python (Flask, Django) and modern "single-page" apps connected to backend APIs and microservices. Skillful at JavaScript, HTML5 and CSS. Many years of PHP experience working with popular frameworks. Solid knowledge of relational databases, data structures and algorithms. Interested in encryption, authentication and digital signatures. https://devbase.net
View Profile
Freelance Doctrine2 developer in Zagreb, Croatia
Senior Developer at Trikoder
A passionate programmer who works primarily in PHP. Among other things, I love artificial intelligence, taking photos, cycling, and healthy life in general. I've done all kinds of projects from high school onwards, and although I work mainly in PHP, I'm also very good with Java and C as well as with Redis, MySQL and other related technologies.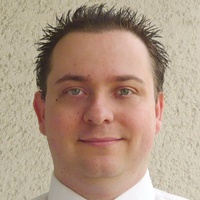 View Profile
Freelance Doctrine2 developer in Budapest, Hungary
Remote working evangelist, MSc. Software Architect & Lead Backend Developer
I'm a software architect, born in 1983, in Hungary. I'm actively striving to be perceptive to my environment and to always analyze things through their causes. I'm driven by efficiency: every moment is spent contemplating, no idle thought is worth using my brain, and even the most basic routines of everyday life can be enhanced. Thinking simultaneously in multiple abstraction levels enables me to be forethoughtful, skilled when it comes to solving problems and a fast learner for things that have a purposeful internal structure.
View Profile
Freelance Doctrine2 developer in Miami, United States
Solutions Architect
Passionate about software from DevOPS to Quality Assurance, from Developer to Architect with the right amount of business skills, marketing and sales. Specialties: Distributed Application Design, Object Orientated Programming, AngularJS, REST API Design, PHP, MySQL, PhalconPHP, MongoDB, Python, Flask, Zend Framework, Linux Administration, Symfony, Quick Test Professional, WatiN/R, Magento, Wordpress, Adobe & Microsoft Suite, MacOs, Amazon Web Services, Google Cloud, VMWare and more. Large Scale Software Development Strategies, Center for Disease Control regulations and reporting guidelines. Health Information Exchanges, Direct Secure Messaging, HIPAA Regulations and Meaningful Use guidelines. Experienced in successfully negotiating and implementing new technologies in change-advers...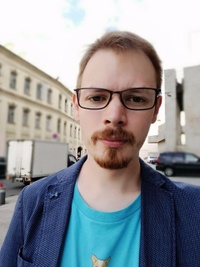 View Profile
Freelance Doctrine2 developer in Moscow, Russia
Ruby (Rails)/PHP (Symfony) Developer
Hi! I am a proficient software developer with tons of experience in building reliable, maintainable and scalable web applications and APIs. I've been doing it for 13 years and I hope that my expertise could help you.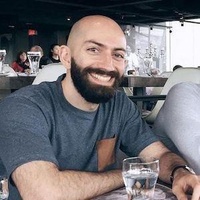 View Profile
Freelance Doctrine2 developer in Verdun, Canada
Co Founder at DecodeMTL
I am a full-stack web developer and educator from Montreal, Canada with over ten years of experience. I have worked for startups, agencies, and large companies. I co-founded and am currently teaching at DecodeMTL, a full-stack JavaScript Web Development bootcamp in Montreal, Canada. I am also an instructor and mentor at the local Ladies Learning Code chapter, and sometimes do mentoring at HackHands. I love teaching more than anything and I am motivated by seeing my students succeed :)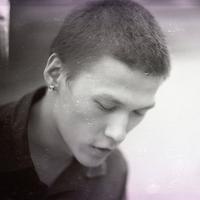 View Profile
Freelance Doctrine2 developer in Moscow, Russia
DevOps Advocate
View Profile
Freelance Doctrine2 developer in Linköping, Sweden
Full Stack Developer
I am an experienced full-stack software developer with over a decade in the field, primarily in back-end development for web applications. My specialties are debugging, software design, refactoring legacy code, adding automated tests, and problem solving. (Most of my biography matches with the default text)
View Profile
Freelance Doctrine2 developer in Orlando, United States
Full Stack Engineer
I have worked in the Web Development & Design industry officially for over 6 years now. Proud to have worked on numerous fortune 500 companies, and other well known brands. I mainly work on DevOps stacks, back-end code, as well as front-end. I do it all.
View Profile
Freelance Doctrine2 developer in San Francisco, United States
Senior Web Developer
Internet application & web 2.0 developer w/ emphasis on PHP object oriented & practical pattern design -- both front end user interfaces and back end application structure / database administration. E-commerce specialty as well. Specialties: PHP, MySQL, Web 2.0, Web applications, store fronts, e-commerce solutions, e-commerce programmer, tactile agile development. Angular2/4, typescript, vue.js Firm believer in OOP and MVC. Expert in : Laravel5.4 Symfony3 ZendFramework2 CodeIgnitor4 MySQL, Models, ORM's, relational database design.
View Profile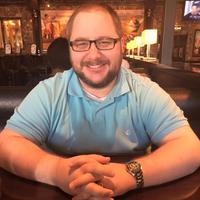 View Profile
Freelance Doctrine2 developer in Austin, United States
PHP Developer
Howdy! My goal as your mentor is to not only help solve your problem but to help you grow and evolve as a developer by helping you understand the solution and why (I feel) it is the best approach to take. A little background as to what got me here: I started writing PHP when I was in middle school and have never looked back. I came to codementor because I remember how empowering and helpful my mentors were when I was just learning PHP 4. If it wasn't for them I would not be where I am today so I'm hoping to give back to the community. Currently I work with a team of developers using PHP along with other languages to build custom features for our clients. Our application is one of the largest in the 340B space and handles millions of records in a single transaction. I've learned throu...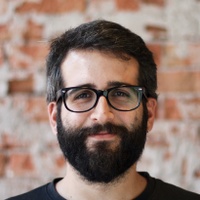 View Profile
Freelance Doctrine2 developer in Madrid, Spain
Software craftsman
I´m a passionated developer, I really enjoy building software for solving problems and making others life better. I do believe that careful craftmanship is key for achieving the best results when building software. I love to be always learning and sharing what I know.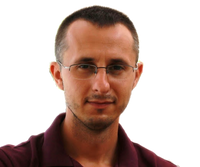 View Profile
Freelance Doctrine2 developer in Berlin, Germany
Software Engineer
Enthusiastic and complete developer with more than ten years of experience in web application development. Mainly a backend developer, able to manage the full software development life-cycle. Wide range of experience in hotel booking and real estate systems, API design, internationalization, custom CRM and high complexity or heavy load applications. Proven ability in problem analysis & solving, in order to choose the right solution for each task. Web technologies and programming languages: - Wide knowledge of PHP Enterprise Application Development, based on Symfony2 framework and related projects (Doctrine, Asettic, Composer, REST tools, etc.), Zend Framework, Yii Framework; - Solid experience in SOAP Webservices and XML technologies; - Very good knowledge of HTML / CSS/SASS / JavaScri...
Are You a
Doctrine2
Developer?
Get paid while making an impact. Become a Codementor for the next wave of makers.
Apply Now