Freelance Docker hub Developers Available for Hire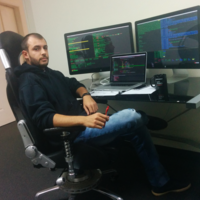 Hire Now
Freelance Docker hub developer in Beirut, Lebanon
Senior PHP Web Developer, Laravel Expert, Docker Enthusiast and Open Source Advocate.
Resourceful web developer with excellent back-end, front-end and operations skills. Has over 8 years of practical experience in developing solutions for the web, desktop, mobile and IoT platforms. His current programming stack includes PHP, Laravel, Symfony, PHPUnit, JavaScript, HTML, CSS, SQL, Neo4j, MongoDB, Redis, Linux, Docker, NGiNX & AWS. During his career he wrote code in JAVA SE, C#.NET, C++, Python, Shell & Batch scripting. He is an early adopter of the Laravel framework. Was listed among the top 10 Laravel developers to follow online by the 'Laravel daily' blog. Aside from designing modular software's and reusable components, building and integrating with third-party APIs, provisioning virtualized auto-scalable infrastructures, creating efficient continuous delivery pipelines...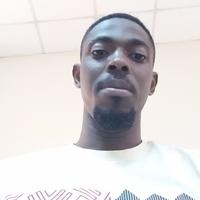 Hire Now
Freelance Docker hub developer in Lagos, Nigeria
Trainer || JavaScript | jQuery | NodeJS | AngularJS | MongoDB | MySQL | Postgres | Ruby | Ruby on Rails| React|
Helped support an online advertising company based in North America. In addition to maintaining the company's technology stack, he worked with Rails and SQL on PubSquared, a platform that enables publishers to sell their digital inventory to advertisers, to fully automate user account creation Used JavaScript and the MEAN stack (MongoDB, ExpressJS, AngularJS, and NodeJS) to develop an e­commerce platform that allows local merchants to showcase their products and buyers to compare products. Worked to develop a Rails API with an online educational company to build a freelance application for getting jobs for graduates of their various programs.
Hire Now
Freelance Docker hub developer in Berlin, Germany
Python expert (10+ yrs.), open source maintainer of goodplay.io
I'm eager to understand problems to be solved in detail to come up with the best solution. Creator of open source project goodplay, an Ansible-/Docker-based testing tool.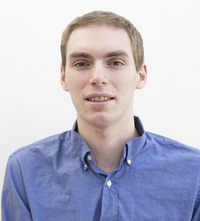 Hire Now
Freelance Docker hub developer in Mount Laurel, United States
Tutor with professional software development experience
I have experience as both a front-end developer (React, AngularJS, Backbone.js, jQuery) and a full-stack developer (PHP and Java). I also have a background in education, with many hours of professional experience doing private tutoring, working in learning centers, and doing other work in the education space. I understand how to help you while making you feel good about what you learn. I am very conscious of keeping my students from feeling overwhelmed or lost. I meet you wherever you are in your current skill level, and I understand that everybody starts a given topic as a complete beginner. Learning with me is enjoyable and empowering.
Hire Now
Freelance Docker hub developer in Nairobi, Kenya
I'm on a personal journey of invoking the builder within me. From a young age I have been tinkering with technology and building away from technology. Software engineering epitomizes this quest!
I didn't intend to study Information Technology but the path was forged from pre-university computer classes to now being an engineer at Andela. I have tinkered with data, the web and IoT.
Hire Now
Freelance Docker hub developer in Lilyfield, Australia
Cloud Native Software Architect with 15+ years developing Full Stack applications
A pioneer of cloud native applications and CTO of a high growth tech startup. I've built technology and teams to solve the most challenging technical problems facing the world today. I have written code at every level of the stack, from Linux process schedulers to distributed cloud applications. I'm looking to share my experience with others to accelerate their learning and application development.
Hire Now
Freelance Docker hub developer in San Francisco, United States
Fullstack JavaScript developer
I have over 11 years of experience. I have been working with Node since 2011. My experience centers around Node, front-end JavaScript (currently using React with Next), CSS (I prefer Stylus, but they're all similar), Postgres/MySQL, MongoDB, Redis, RabbitMQ, Docker, AWS. I also have experience with Bash, Go, Python.
Hire Now
Freelance Docker hub developer in Deltona, United States
Full Stack Developer/DevOps & Course Instructor/+10 Yrs
I love programming. I've been doing it since I was a little boy at 12, I suppose it's just how I think! - Quick List: DevOps, Docker, Provisioning, AWS/GCloud/VPS, Node, REST, Python, PHP and any Framework, Vue, Angular, Ubuntu, Bash, etc. - Custom App Inquiry @ hello@jream.com - Free Lessons @ https://youtube.com/JREAM - Full Training Courses @ https://jream.com - I really enjoy teaching!
Hire Now
Freelance Docker hub developer in Lagos, Nigeria
Full-stack software engineer. Experienced with all stages of the software development cycle. Well-versed and multi-year experience with numerous programming languages, paradigms and processes. Udacity Reviewer.
Senior Engineer at Metro Africa Xpress (http://tcrn.ch/1R5bX3o), a last-mile delivery startup, where I lead the implementation of the full lifecycle of our products as well as orchestrating DevOps process within the organisation. I have quickly become a highly skilled developer with the majority of my experience being backend related working with tools such as Python, PHP & Ruby, and working with AngularJS and ExpressJS on the front. In terms of databases I have experience working with both SQL and NoSQL databases, and in relations to DevOps/workflow processes I am a sound user of CI tool Jenkins and have expert experience working with version control using Git - Additionally I am familiar working with testing frameworks. Being a keen learner, I do my best to keep up with current t...
Are You a
Docker hub
Developer?
Get paid while making an impact. Become a Codementor for the next wave of makers.
Apply Now