Freelance Docker compose Developers Available for Hire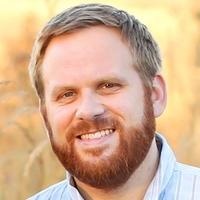 Hire Now
Freelance Docker compose developer in Belleville, United States
Full-stack developer
Can you really go to prod with this? Not sure. But I love it for local development and integration testing.
Hire Now
Freelance Docker compose developer in San Francisco, United States
Friendly, patient coach for Ruby, Python, JavaScript, Go, Data Science, Big Data, AI, Blockchain, Chatbots, React / Angular / Native. Technical co-founder of VC backed big data startup.
Hey all - I've been developing web applications for 12 years and love teaching, whether it is your first time, you're looking to pick up a new skill, or keep up on the latest technologies. I'm happy to advise also on the best courses to take, how to establish your career, what technologies to learn next, and how to get your first application or company started.
Hire Now
Freelance Docker compose developer in Mumbai, India
Full stack developer with 6+ years of experience (Javascript, Python and Go)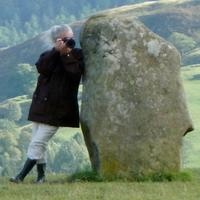 Hire Now
Freelance Docker compose developer in Barking, United Kingdom
CTO & Chief Hacker @ ConceptSauce ltd, consultant, poet and author
30+ years systems design and devops, tech lead on many startups. Consultant — introducing and using Docker workflows from dev to deployment, systems automation, lean workflows. Currently developing solutions in nodejs, golang (go), front-end, reactjs, ES6. 

"Whatever the job takes" would be a good motto I guess. Hardware, software, systems design, deployment strategies , linux admin, strategic planning and evaluation, even the odd bit of graphics and making the coffee when needed. Have to admit I'm no good at the coffee part - it's just not my cup of tea :) Have a specific need please ask, 30+ years covers a lot more ground than I put in here. Past clients include: Chaumet jewellers, Atari, Activision, Nomura, Guardian Royal Exchange Assurance, AA, RAC, Pioneer Concrete, MOD, NHS...
Hire Now
Freelance Docker compose developer in Rameshki, Russia
Experienced full-stack developer specializing in Ruby, Ruby on Rails, PostgreSQL, Javascript, Ember.js, Angular.js
Hello, If we'll start working together, you will get a proactive, accurate and ready for communication developer that respects client's needs but also offers own suggestions and ideas of getting things done maybe even better. You won't be concerned about what is possible to do or not - my experience and skills talk me that there are no impossible tasks in this world (at least in IT :-)). You'll get a person that already has all skills that you require, worked as CTO, independent consultant, developers team lead and mentor. Interested in everything associated with web development but the most strongest skills are: Ruby, Ruby on Rails, PostgreSQL, Redis, Nginx, Rspec, API development, third-party services integrations, Angular.js, Ember.js, Javascript.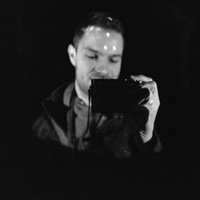 Hire Now
Freelance Docker compose developer in Bucharest, Romania
Software Development Manager
Helping build the best Analytics product out there. Backend developer at heart. When not on the job, I try to follow the latest in functional programming and whether the Lakers are ever going to make the playoffs again. I can help you achieve your goals and become a better developer in the process.
Hire Now
Freelance Docker compose developer in Durham, United States
Experienced software developer; researcher-in-training
Hire Now
Freelance Docker compose developer in Boulder, United States
Web developer w/ 17+ years expertise, providing structured solutions, focused on startups. DevOPs
Creating usable websites is my passion. I have a history of building reliable online solutions for clients around the world. As my workflow capabilities improve, virtual servers are going to become a critical component, being able to quickly spin up servers, test code and deploy will be advantageous. Networking is a great way to develop and grow skills to take my ideas to a larger audience, helping to create a solid path toward building a successful startup -- the next step on my list of goals. Specialties: Web development, online security practices, MySQL, Apache, Navicat, Sublime Text, Fireworks, Acrobat Pro, GIT, Google, PHP, XML, RSS, HTML5, CSS3 standards, jQuery, Apache, Web Analytics, Cacti, mail server administration, public speaking, software installation, CCNA, multi-tasking, a...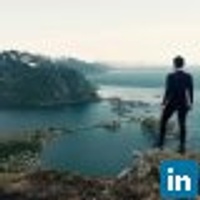 Hire Now
Freelance Docker compose developer in Wrocław, Poland
(freelance developer ∪ consultant ∪ trainer) ∩ Python
I spend my days coding, learning news stuff and try to get things done, sometimes I fail but is a part of the process. I like to share my knowledge and passion for the things that I love to do, so whether you want to be a programmer or a better programmer I am here to help. I believe there is nothing more important than persistence to achieve your goals, if you have it your are halfway there.
Hire Now
Freelance Docker compose developer in Mechelen, Belgium
Music producing frontend and Swift developer
I am a Frontend / Swift Developer for Apple's iOS Platform with experience as Team Lead of mobile products. I have carried out work for startups and multinationals ( Lexus, Coca Cola, Carlsberg, Sony Ericsson, Philips,... ) alike. More than 15 years of experience. I love going to conferences and always look forward to be inspired by the amazing work of my peers.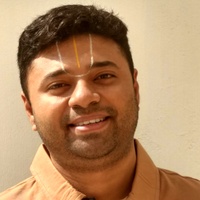 Hire Now
Freelance Docker compose developer in Chennai, India
Full stack developer with a devops flavour
I started as a systems programmer and defected to web development as it was more challenging and interesting. I can think across the stack (data modelling, CSS layout, production deployment) and grok a lot of information in a short span of time.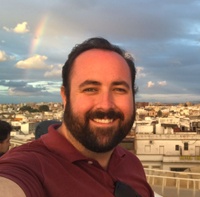 Hire Now
Freelance Docker compose developer in Lisbon, Portugal
Full Stack Developer With a heart full of Ruby and Javascript
More than merely writing code, I focus on crafting code that will be easy to maintain long after I am gone, all while keeping focus on end user experience.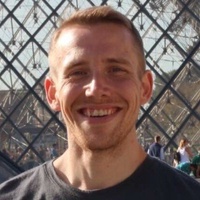 Hire Now
Freelance Docker compose developer in Durham, United States
Full Stack Ruby Developer
I'm an experienced developer who prefers working in Ruby, with over a decade of experience using Ruby to develop for the web (with Rails, Sinatra, and Jekyll) as well as for shell scripting. I also enjoy troubleshooting problems and finding solutions.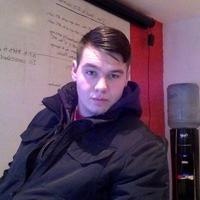 Hire Now
Freelance Docker compose developer in Boston, United States
JavaScript and Node.js Ninja, Python Enthusiast, and Distributed Systems Architect.
I love working with amazon web service's cloud-based infrastructure and engineering distributed systems. I go by the philosophy of automate early and automate often. I am a full stack developer and I build systems that take advantage of TDD, BDD, and continuous integration. Node.js is my go-to language when I am writing API's and web services. Python is my language of choice when I need to build something that is more computationally expensive or easier to express in a synchronous way. I use tools like Ansible for configuration management and deployment. This offers a more flexible solution for software like chef, puppet, or salt stack because the remote machine only needs to have ssh and python, no remote daemon and because Ansible uses ssh you get battle-tested security. Finally, I also ...
Hire Now
Freelance Docker compose developer in Thiruvananthapuram, India
Docker, DevOps & AWS Cloud Architect, Author & Certified AWS DevOps Engineer Professional.
I am an evangelist and thought leader in the AWS Cloud, Docker and DevOps space. In addition to being a Cloud Architect, I also impart training in AWS, Docker and other DevOps related technologies. My core specialty is building scripted, version-able, repeatable, auto-scaling, load-balanced and self-healing infrastructures. I also work in server-less architectures using AWS Lambda service and Internet of Things (IOT). I currently hold multiple AWS certifications including the DevOps Engineer - Professional. My strengths include: - Deep AWS, Docker & DevOps expertise and experience - Mission critical enterprise scale experience - Server side scripting - Full stack experience - Technical writing - Technology training
Need to Hire a Senior
Docker compose
Developer?
Get Started
Are You a
Docker compose
Developer?
Get paid while making an impact. Become a Codementor for the next wave of makers.
Apply Now