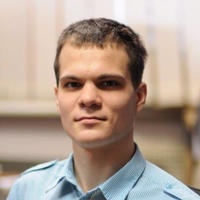 Dmitry
Nomadic Android Developer who getting the work done.
For every 15 minutes
I believe that software development, in general, is more an art, than a science. Most of the time we trying different approaches and learning best practices. I'll be happy to share my own experience of implementing best practices in android development to save your time.
Bangkok (+07:00)
Russian, English
I have worked in big projects (>20 developers) as well as single developer projects. Over 10 apps developer with different technologies.
Implemented Kotlin in few apps of mine, will be happy to share knowledge of moving your Android (or Java) projects to Kotlin.
Build few trees of dependencies, custom lifetime scopes of dependencies and so on.
Programming: Moving Towards a Functional Paradigm
Read this blog to find out why there's a movement towards functional paradigm.
Why Platform-Native Frameworks are Better Than Mobile Hybrid Frameworks
React Native has become tremendously popular in the last few years. Is this hype justifiable? Are hybrid frameworks worth the hype? Read this post to find out.
Tips on Mobile Development Database
Read this post and get a few tips on how to use NoSQL databases, shipped-in-the-box SQLite, or modern SQLite shipped with your app!
VIEW MORE POSTS
Average Rating
5.0
(1 rating)
The Best mentor around. extremely help, breaks down concepts so i could really understand it, was very efficient. the BEST mentor ever!