Find a mentor

Web Programming

Mobile App Programming

Programming Languages

Data Science /Engineering

Database /Operations

Others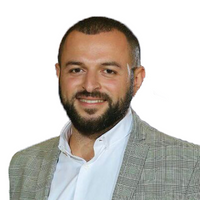 David Jinely
Web, Mobile & Cloud Expert
30-minute Python Web Scraper
I've been meaning to create a web scraper using Python and Selenium (http://www.seleniumhq.org/) for a while now, but never gotten around to it. A few nights ago, I decided to give it a spin....
I've seen heaven. And it's written in JavaScript.
The Beauty of React Native
Simple React Patterns
Simple design patterns for a better React code.
2 Years as a Codementor
This is how I reached 1000 sessions on Codementor.
Javascript ES6: 3 Cool Features You Should Be Using
Want to learn something new about JavaScript? Read this post and find out the 3 new features in ES6 that you should be using.
How I plan to become a machine learning engineer
My machine learning study plan repo as 15k+ stars. This is why I decided to create it.
Lazy Evaluation and Javascript
Brief explanation on what is lazy evaluation and how to use it in Javascript (and Typescript).