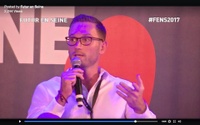 Jonathan Dizdarevic
PHP Symfony2/3 & Full-Stack Lead Developer with 10+ years XP.
Average Rating
5.0
(39 ratings)
Jun 2015
Jonathan is very competent and friendly. Very good indeed!
May 2015
Apr 2015
Experienced, good english
Very knowledgable and professional - would recommend to use again!
Great developer! Walked me through the solution step by step and explained it every step of the way!
Mar 2015
Great understanding of complex topics and functionality of PHP, JavaScript and MySQL.
Was super helpful, scheduled a follow up to make sure everything worked right, awesome mentor.
Follow up was great, this mentor is really passionate about making people succeed. Thanks!
FR: Une aide rapide, professionnelle et directe. Je recommande! ENG: A fast and profesionnal support. I recommend!
Feb 2015
Fantastic Chap! Had a tricky problem, but he was more than happy to spend time debugging and solving it. Very intuitive programmer.
Jonathan was great and I would highly recommend to use him with your projects!
Jan 2015
This was my second session with Jonathan. He again helped me out a lot and taught me about many of the concepts of Angular.
It was a pleasure to chat with Jonathan, I was clueless why my server didn't run properly but we found the bug together!
Jonathan was very good during our session. He worked through my issue very efficiently and while I ran out of time to complete the project during the session, I will be completing it with him the following day. I recommend!