Freelance Distributed Developers Available for Hire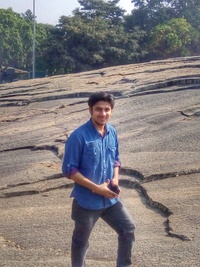 Hire Now
Freelance Distributed developer in Pittsburgh, United States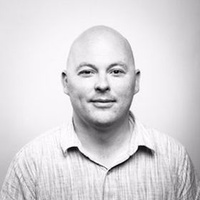 Hire Now
Freelance Distributed developer in Munich, Germany
TCO efficient CTO
In my over 15 years with various Fortune 500 companies and startups, I have held a variety of increasingly responsible positions in engineering, including systems & software engineering roles. I have managed changes in large scale infrastructures without downtime while customers were actively using the system. Besides engineering I have experience in managing onshore & offshore software teams delivering mission critical systems. I also work with startups as a mentor and advisor.
Hire Now
Freelance Distributed developer in Seattle, United States
Open source Ruby developer. RSpec maintainer. I have extensive experience building backend systems using technologies like SQL, S3, Riak and Redis.
Rubyist. RSpec maintainer. Contributor to many open source projects. I've been a professional software engineer for 10 years and have spent the last three and half years working on

distributed

systems with technologies like Amazon S3, MySQL, Riak and Redis.
Hire Now
Freelance Distributed developer in Lake Oswego, United States
Distributed Software Dev, .Net stack
> Systems analyst, software architect and consultant > Diverse range of projects, roles, businesses and industries > Solid design, coding, team and project management skill > Broad technical, business and analytic experience. > Focusing on

distributed

systems > Over 18 years experience developing in the MS stacks > M.S. Computer Science; B.A. Psychology and tech writing.
Hire Now
Freelance Distributed developer in Bengaluru, India
Software Architect
I am a passionate software developer, who has designed state of the art solutions for critical business problems. I have deep experience in designing and developing algorithms and systems that helped my clients grow and save thousands of dollars. I have been hired by respected companies to work on big problems that were gradually becoming a bottleneck in business. I have led teams of twenty plus engineers to deliver quality software under tight timelines. I have collaborated with highly skilled engineers, who worked from different countries, to develop solutions. I have designed machine learning algorithms using Artificial Neural Networks(ANN), Deep Neural Networks(DNN) such as Convolution Neural Networks(CNN), Linear Regression, Dynamic Regression, Logistic Regression, Linear Discriminant...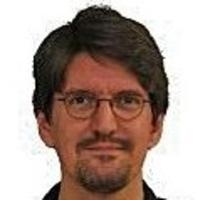 Hire Now
Freelance Distributed developer in Seattle, United States
Senior Performance Developer at NuData Security
Having sold my first program after teaching myself assembler at age eleven, I have over 35,000 hours of hands-on experience architecting & developing software including expertise in leading software development teams from concept to completion. I typically work on cutting edge software technology regarding problems considered to be impossible or too difficult for most developers, or where performance is critical and will e.g. reduce the cost of doing business or enable other technology. I ultimately provide a unique business advantage by thinking out of the box. Specialties: High performance (high tens of thousands of network transactions per second per core), massively scalable (tens of millions of peers), robust (weathers DDOS, never swaps RAM), real time systems, C / embedded C89 / P...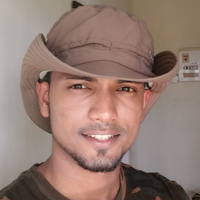 Hire Now
Freelance Distributed developer in Hyderabad, India
If I pinged you, I can help you! Cloud + ML at Microsoft!
I work at Microsoft Azure Infrastructure Management (AIM India). My day to day work involve applied data science, statistics, cloud services,

distributed

systems, hybrid network scenarios and UI/UX. I have worked (atleast one project) on technologies which involve: Mobile development (Android, IOS), Web (frontend, backend with php, python, node.js, asp.net), Augmented Reality (Hololens), IOT (Arduino, BeagleBoard, Windows IOT Core), Windows app (UWP, WPF, WFA), Chrome/Mozilla Extensions, jQuery libraries, Apache Modules and php libraries (infosec).
Hire Now
Freelance Distributed developer in Bengaluru, India
Software Development Engineer at Amazon
I am a Software Development Engineer at Amazon. I have a total of 3 years industry experience.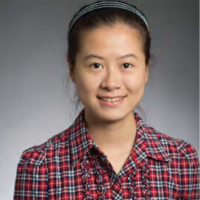 Hire Now
Freelance Distributed developer in San Jose, United States
Fullstack Software Engineer
I'm an experienced fullstack software engineer, specialized in system design and mobile application development.
Hire Now
Freelance Distributed developer in London, United Kingdom
Senior Backend (Java) Engineer
Interests: Scalable

distributed

systems, maintainable software, continuous deployment Core skills: Moving software to the cloud, Java best practices, continuous deployment, knowledge of algorithms and data structures Development experience: Java, Ruby, Python, etc Java technologies: J2SE 1.4-8.0, Core, Collections, Concurrent, Guava, RxJava Tools: Intellij IDEA fan DB: Azure Storage Tables, Postgres, Amazon DynamoDB, Riak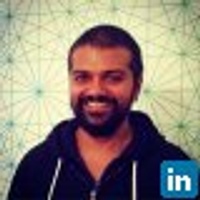 Hire Now
Freelance Distributed developer in Vancouver, Canada
Architected and scaled a large scale

distributed

system on the AWS cloud using technologies like MongoDB, Resque, Redis, DynamoDB, Redshift, MySQL, Ruby, Java and Scala Planned and executed features on a Ruby on Rails Web Application with a JS frontend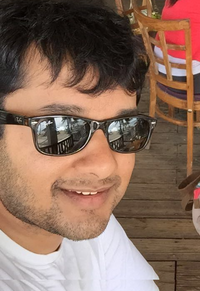 Hire Now
Freelance Distributed developer in Emeryville, United States
Senior Software Engineer at Twitter
Hello! My name is Faraaz Sareshwala and I am a software engineer at Twitter in San Francisco. At twitter, I work on difficult problems such as networking, load balancing, service discovery, etc. Before Twitter, I was one of the core engineers at Quantcast where I helped scale their big (massive) data infrastructure from less than 100,000 requests per second to over two million requests per second. I lead the design and development of our

distributed

key value store,

distributed

event replication system, and

distributed

file system. This work was almost all done in C++ and Java.
Hire Now
Freelance Distributed developer in Irvine, United States
Backend Software Engineer / Site-reliability Engineer
I am an experienced software engineer with a focus on backend development and site-reliability. I have a background in computer engineering, robotics, and artificial intelligence. I grew up in Brazil but have lived all over: France, Portugal, Switzerland, and USA.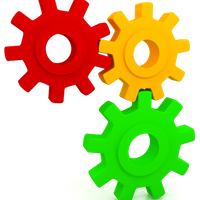 Hire Now
Freelance Distributed developer in Vitrolles, France
web 3D freelancer
Jean-François Grangier is a 3D web evangelist applied to the world of video games. In 1999, he developed his first game engine with DirectX 6.0 and since then, he has architected many online systems such as the McDonald's Monopoly. In 2010, he founded multivers3D, 3D gaming systems & studio, before inventing Cicada, the middleware for the production of web 3D games. Today, he is in the latest phase of Ivi and The Light Workers, the native multiplayer game made with webGL technology.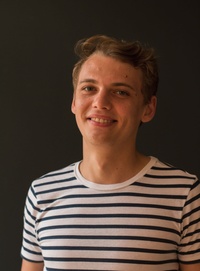 Hire Now
Freelance Distributed developer in Bucharest, Romania
Software Developer at Hootsuite
Working on building analytics over social media. In my spare time I'm following a Masters degree in Artificial Intelligence. I can help you with both solving specific technical issues or design better solution.
Are You a
Distributed
Developer?
Get paid while making an impact. Become a Codementor for the next wave of makers.
Apply Now