Freelance Directives Developers Available for Hire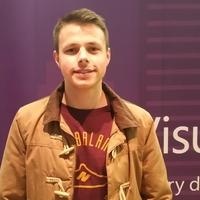 Hire Now
Freelance Directives developer in Ashburn, United States
Chief Software Architect (Javascript, Angular 2, .net core), MSc in IT Management
I'm an Entrepreneur. My goal is always to be a recognized as an expert in the fields of software engineering, enterprise architecture, and IT management I like new technologies because I believe that nowadays, the IT enables companies to innovate and transform their businesses, not just serve as IT services. On the other hand, I also like to meet and understand older technologies. I am able to independently seek information needed for problem-solving and apply it in practice. In what I do day to day I do not see a job but a lifestyle. I believe that in this way I do bring value to the business. I have vision on things I do because I always think about the future of my projects, and what changes may happen to them. I quickly find a common language with people. I know endure stressful...
Hire Now
Freelance Directives developer in Foz do Iguaçu, Brazil
A coder who cares about UX w/+15y of experience and published apps. I can help w/ Node, Angular, Meteor, Vue, Swift, Smalltalk
Having covered a wide diversity of problems I can help you to go far with VueJS, AngularJS, Meteor or nodeJS. I'm currently involved in fullstack and mobile projects. Some of them Ionic-based. My favorite thing? JavaScript. Cool unusual languages? Smalltalk. Also doing html5 Single Page Applications. I even made a framework to get really productive: http://github.com/flow-stack/flow. I've implemented http://airflowing.com using Seaside as foundation and my own framework on top of it. It's horizontally scalable and its object database is ACID compliant. Airflowing was a SaaS for service companies. I have a strong bias towards designing User Experiences that makes sense, Design Thinking and fast prototyping. I advise and develop in different startups. My day to day work is to help in rem...
Hire Now
Freelance Directives developer in Ashburn, United States
Ruby on Rails, Angular2, jQuery, DevOps on AWS, and more since 1999
I'll go out of my way to show you the *why* and *how*, not just the *what*: I pride myself on being as much a teacher as a developer. Today I focus on Ruby on Rails, Sidekiq, Selenium, AWS dev-ops, Angular2, jQuery, ColdFusion, and Wordpress. I am local to Houston, Texas, in the US.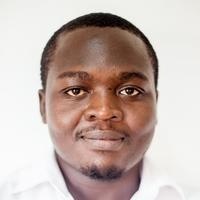 Hire Now
Freelance Directives developer in Dubai, United Arab Emirates
PHP and Javascript gives me breath
I am a full stack developer with Bachelors of Electrical Engineering from Ahmadu Bello University and have been developing softwares since I was in the University. I am experienced in PHP, Javascript (Front), NodeJS, HTML, CSS, Kafka, Kubernetes, GRPC etc, and lots of frameworks and Libraries. I am super fast when it comes to learning new technology and can pick up any programming language in no time. I have experience with lots of other programming language which I just do for fun (Ruby, C++, Java, C# etc). I enjoy the convenience that work as a remote developer brings and I enjoy my time with clients as it gives me the opportunity to make one person happy. I am easy to work with and have built lots of solutions for developers and non-developers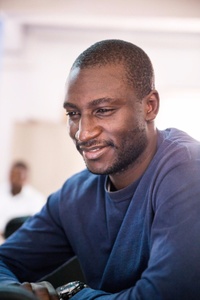 Hire Now
Freelance Directives developer in Ashburn, United States
Software Developer
Time has made me appreciate the fact that limitations are mere products of crude imaginations and thinking, which forms my belief that "all thing are possible". Possibilities and solutions abound around us. Just think it, and realization is just a step away. Over time, Programming became an integral part of me and now reflects in the number of different languages that I've been involved in, from Microcontroller programming to Web applications softwares.
Hire Now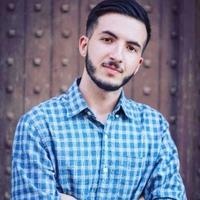 Hire Now
Freelance Directives developer in Frankfurt am Main, Germany
Software Engineer at BloomReach - Specialized in Angular, AngularJS, Node.js, RESTful APIs and real-time with Socket.io
Amsterdam-based, self-taught front-end software developer who feels at home around the AngularJS framework, Node.js environment and JavaScript/web in general. Driven by challenges, passionate for code and new technologies, and satisfied by turning code into a working product. I believe that the abilities to teach yourself and adapt to new environments quickly are the most valuable possessions of any developer/engineer. AngularJS 1, Angular 2+, Ionic 1, Ionic 2, Node.js, Express.js, SQL/MySQL, NoSQL/MongoDB, CSS/Sass/SCSS/Less, HTML5, JavaScript ES5/ES2015, Grunt.js, Gulp and the MEAN stack as a whole. -------------------------------------------------------------------- CODEMENTOR TIMELINE & ACHIEVEMENTS -------------------------------------------------------------------- March 15, 2017...
Hire Now
Freelance Directives developer in Lake Peekskill, United States
Full Stack Engineer focusing on Node.js, React, AngularJS, BackBoneJS, Javascript, LESS, SASS, Grunt, Webpack, PHP, Java, WebGL
I have over 15 years of development experience for the top names in all the major industries. I love to teach and talk about technology, and I have extensive mentoring experience. I'm friendly and open, and I make an effort to explain topics carefully. I've worked as developer for about 15 years now, and I have a full understanding of all aspects of development (server side, client side, and mobile). I graduated Magna Cum Laude from Vassar College with a degree in computer science in which I received departmental honors. I've worked for many clients in New York including, Nike, IBM, Pfizer, MTV, Chanel, Verizon, Goldman Sachs, Nestle, AARP, and BAM. I've worked with companies in pretty much all of the major industries applicable to development, and I have a deep understanding of the d...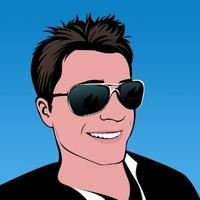 Hire Now
Freelance Directives developer in Duluth, United States
Full stack application developer
I specialize in full stack development with an emphasis on front end, mobile-first, development.
Hire Now
Freelance Directives developer in Baton Rouge, United States
Front-end developer. Javascript, Angular, etc...
.Net background, but focusing on Single Page Apps for the last couple years. Primarily using AngularJS these days.
Hire Now
Freelance Directives developer in Paris, France
Ruby on Rails addict, I have a passion for tested, decoupled and self explanatory code. I am always ready to face new challenges and would be happy to help you with the knowledge I have.
Hire Now
Freelance Directives developer in San Jose, United States
I'm a web developer working for Telerik on the latest and greatest web and mobile technologies. I know what it's like to be stuck. When you can't see the forest through the trees. When you want to get started, but you just can't find the starting line. Hopefully I can help with some of that. That's what I do.
Hire Now
Freelance Directives developer in Slagelse, Denmark
Experienced Full Stack Engineer with a focus on Front End
Full stack developer with 10+ years of experience. Expert at the languages of the web from the foundation with HTML5 technolgies and CSS3 advanced styling, to full-blown MVC frameworks on the front-end and back-end using AngularJS and NodeJS. Experienced user experience specialist with a focus on the minimalist approach and an advanced understanding of human interaction with applications.
Hire Now
Freelance Directives developer in Milan, Italy
Founder at NinjaBit
Software engineer with strong experience in platforms integration, mobile and web development with client-server real-time techniques, distributed architectures, scalable software patterns and always on the edge of innovation. Contributor on many opensource softwares and enthusiast founder and creator of some brand new startups. Committed to software development since childhood for passion, then for work, now for a living. Researching new ways and paradigms to solve old and new problems and pushing the limits on what can be possible on man-machine interaction. Competencies: - Full SDLC (Software Development Life Cycle) from concept to delivery. - Enterprise, mobile, desktop and web applications. - Object Oriented, Test Driven Development and Aspect Oriented Development - Full ...
Hire Now
Freelance Directives developer in Vicente Lopez, Argentina
Software Engineer at Crackle
My strong skill is good quality software architecture using JavaScript, Angular and NodeJS. I also have good qualities to perform leadership and coaching roles.
Are You a
Directives
Developer?
Get paid while making an impact. Become a Codementor for the next wave of makers.
Apply Now