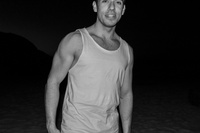 Dino Alves
Innovative researcher and developer
$10.00
For every 15 minutes
I started my coding career when I did my Computer Science degree at the University of Cape Town. Most of all my projects were high-level languages such as Java, C++, Java for Android and Objective-C for iOS. But soon after my studies, I started a small family business where we specialise in embedded systems development where we conduct research, design and development of intricate systems or proprietary products for commercial and industrial clients. This entailed me getting used to lower level programming languages such as embedded C. We have completed numerous successful projects that are now being used in South Africa as well as Portugal. I am looking at getting back into solely Mobile App Development with Backend Integration. I do consider myself being a sort of full-stack developer as over the years I have acquired and tried and tested multiple platforms and languages. Having a fundemental background in Applied Mathematics and Computer Science, allows me to quickly acquire different languages that are available. But also it allows me to quickly get familiar with APIs, SDKs and multiple libraries, especially in modern Frameworks and Technologies.
Pretoria (+02:00)
Afrikaans, Portuguese, English
Average Rating
5.0
(1 rating)
Helped me debug a Particle/Arduino C++ library setup. Great guy!