Find a mentor

Web Programming

Mobile App Programming

Programming Languages

Data Science /Engineering

Database /Operations

Others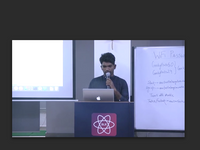 dinesh
Founder at nanoapps.io, Full stack veteran, Ex-Practo, All things Scalable,
Building a Coverage Map for Mobile Operators in India
Read about how we came up with workarounds for towermapify.
Lessons I Learned from Making a VR App for Treadmills
Have you ever wanted to make your own VR app? Find out about what it was like for me!
Making a 2d animation short film with Git,JS and CSS3
How to make a 2d animation with just the skills you are familiar with.