Find a mentor

Web Programming

Mobile App Programming

Programming Languages

Data Science /Engineering

Database /Operations

Others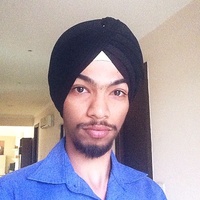 Diljeet Singh
Entrepreneur, Developer & Start-up consultant
A Software developer and Entrepreneur with deep interest in digital product. He was a Google Summer of Code developer with FOSSASIA. He has 4+ years of product development experience with various startups and open source organisations. He is an active open source contributor and contributes to organisations like Facebook, OpenMRS & more.
New Delhi (+05:30)
Hindi, English
Next gen frontend for eventyay.com
Create a web-app for any event on the eventyay ecosystem
Github repositories
Event-Buddy
Hackathons, conferences & start-up events listing application
know-your-frontend
Chrome extension to detect frontend framework of web-apps
Getting started with Ember JS
**Getting started with Ember js.** Recently I got a chance to get my hands on ember js while working on open-event project. Ember is a front-end framework which make lets us create modular and flexible...