Freelance Digital marketing Developers Available for Hire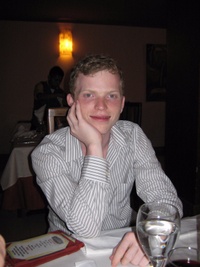 Hire Now
Freelance Digital marketing developer in Newark, United States
Web Design - Graphic Design - Web Development
I help small businesses establish their presence in the online field. This includes making their

digital marketing

efforts successful through the right set of tools for each individual business. Able to provide a good strategic overview of leveraging which

digital marketing

options may be best for your business.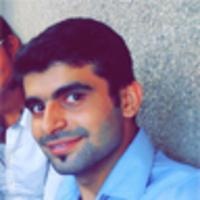 Hire Now
Freelance Digital marketing developer in Delhi, India
Big Data and Data Science enthusiast, Google Student Ambassador, Designer
Mentored students about fundamentals of

digital marketing

and helped most of the students to clear the fundamentals exam. I am not so good in advanced topics but my fundamentals are as clear as water. I have taught this whole document to my students, so I am capable of teaching this stuff- https://storage.googleapis.com/support-kms-prod/D1B3826EDB9ED675F9CFB5E455579424C1FF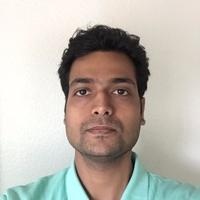 Hire Now
Freelance Digital marketing developer in Jaipur, India
Consultant | Technical Speaker | Startup Founder | Full Stack Developer | Chatbots | AI | Machine Learning | JavaScript | jQuery | NodeJS | AngularJS | MongoDB | MeteorJS | ElasticSearch | Firebase | Android | Ionic | Mocha | Digitalocean | MySQL
i have been doing

digital marketing

for few years now which includes seo, setting up Google analytics, and blogs for my customer.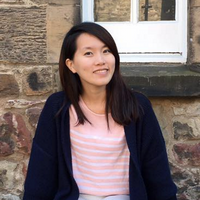 Hire Now
Freelance Digital marketing developer in Dartford, United Kingdom
Digital Marketing @ Codementor
Hi! I'm Rosemarie. I do digital marketing, paid acquisition and UI/UX design for tech startups. I love to work with dev teams to build awesome products. I have Master degree in Taiwan and Finland, major in Technology Management and Marketing. Along with my previous 5-years work in tech startups, I'm always the one who manages all online ad campaigns (from Idea generation, execution, optimizing to performance tracking). https://www.cakeresume.com/fang-yu-chiu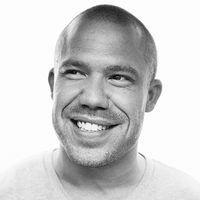 Hire Now
Freelance Digital marketing developer in Miami Beach, United States
Search Marketing Strategist / SEO Expert / Full Stack Developer / CTO @ MarketKarma
I drive revenue. All other metrics pale in comparison. Be it billion dollar brands or startups, I've had the pleasure of crafting online strategies such that my clients achieve the type of revenue gains that garner press. I have over 20 years experience with Internet and web-based technology. My core competencies include web and application development, Amazon Marketplace optimization, affiliate marketing and organic search marketing strategy. I have worked directly on architecting online marketing strategies, both domestic and international, for a number of Fortune 100 brands. As founder and CIO of MarketKarma, I oversee organic search strategy for all enterprise accounts and work to create innovative solutions to assist retailers in tackling their online marketing challenges. Sele...
Hire Now
Freelance Digital marketing developer in Delhi, India
Hybrid Apps Developer - Freelancer
has worked as SEO Specialist & Front End Developer. Expertise: - Front End Development with HTML5, CSS3, JavaScript. - Wordpress website design and plugin modifications. - Search Engine Optimization, Keywords Research, Google Analytics, White Hat SEO/SEM. - Ionic, Cordova, XCode, Mobile Application Development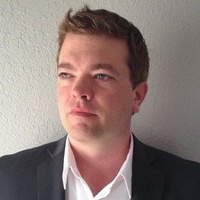 Hire Now
Freelance Digital marketing developer in Livermore, United States
Startup CTO
Creative and hands-on technology executive with 20 years of Silicon Valley experience and a career track record of $1.1B in successful acquisitions and IPOs. Led 2 startups in the last 5 years to successful acquisitions totaling $110M. Passionate about user experience and building amazing products that customers rave about. Believes that great leadership is by example, and builds organizations that encourage risk-taking to foster innovation. Wide-ranging technology expertise from software development and engineering, to automation, virtualization, cloud computing, machine learning, and web-scale infrastructure and operations. Strong preference for people, processes, and technologies that enable rapid experimentation, iteration, and progress. Writer for Forbes, Network World, Informatio...
Hire Now
Freelance Digital marketing developer in Porto, Portugal
Software Engineer
During his Master's degree in Computation and Informatics Engineering, Tiago grew a strong interest for Software Architecture and Design. His professional career so far took him through several R&D positions at both software houses and academia, where he also occupied teaching positions. Currently, Tiago is an assistant lecturer at the University of Porto and PhD student in Informatics Engineering (PRODEI), researching in the area of Software Engineering, specifically on Engineering Software for the Cloud. In the industry, Tiago is Product Lead at ShiftForward and occasional freelance consultant.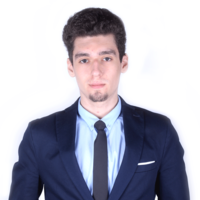 Hire Now
Freelance Digital marketing developer in Iași, Romania
Graphic Designer | Android & Web Developer | Programmer | Entrepreneur | Company Owner | Startup-er and Mentor | http://www.behance.net/razgraf
Graphic Designer, Android Developer, Web Developer & Designer, Digital Media Rookie and more with every day that passes. My daily mission : I strive to achieve new and exciting skills that will improve my experience and the way i think. I am the proud co-founder of a Social Network Start-up called Sycity. Also I am the co-founder of Van Software, a development , design and

digital marketing

company. In my spare time i like to research about anything new in the Tech World, but i'm also interested in the current eocial-economical-political situation all around the globe. Current obsessions : SpaceX, iOT, A.I, Alexa&Google Home, Start-ups all around the globe (software & hardware ), Sycity, Networking ( i try to meet as many powerful/inspiring/driven human beings as i can to learn and di...
Hire Now
Freelance Digital marketing developer in Romulus, United States
Analytics Consultant for Mixpanel and Segment
I'm an Web Analytics Consultant who helps startups better understand their analytics using tools like Mixpanel and Segment. I can help you with the following: 1. Setting Up Web Analytics Tools Properly Proper setup of tools is important to prevent data corruption and to make sure the data you're working with is correct. 2. Determining the Right Information to Collect It's important to figure out what to track and how it will help you achieve your business goals. Anything else is irrelevant. 3. A/B Testing and Conversion Rate Improvements I can help you determine where you can benefit the most from A/B testing and then help you craft valid tests. 4. Custom Reports and Analysis Sometimes you need an extra set of eyes to understand your data or you need help creating cus...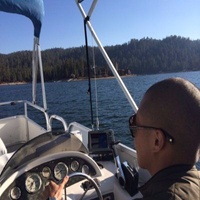 Hire Now
Freelance Digital marketing developer in Palo Alto, United States
Experienced Visionary Tech Leader
Are you searching for a Senior hands on tech leader with a proven ability to develop high-performance applications and technical innovations? If so, please consider getting in touch. Since 2007, I have served as a software engineer in automotive, banking and entertainment sector, where I have been repeatedly recognized for developing innovative solutions for multimillion-dollar, globally deployed software and systems. I am responsible for full lifecycle development of next-generation software, from initial requirement gathering to design, coding, testing, documentation and implementation. Known for excellent client-facing skills, I have participated in proposals and presentations that have landed six-figure contracts. I also excel in merging business and user needs into high-quality, cost-...
Need to Hire a Senior
Digital marketing
Developer?
Get Started
Are You a
Digital marketing
Developer?
Get paid while making an impact. Become a Codementor for the next wave of makers.
Apply Now