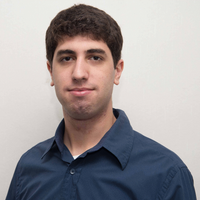 Diego Barcia
Software Engineer expert in Android, Java and C# development
$15.00
For every 15 minutes
I am a Software Engineer with software development work experience since 2014 and development academic experience since 2011. I went through all the Software Project Process phases (RI, Analysis, Design, Development, Testing and Implantation) which mobile development is my particular favourite, however, I am also rather fond of desktop development. I am currently studying the Advanced Software Engineering master degree (MSc) in London during the 2017/2018 academic year and, after finishing these studies, I might also consider doing a doctor's degree in software engineering (probably related to Artificial Intelligence and Natural Language Processing). I would furthermore be interested in doing a course in software project management. With regards to teaching, I am a very patient and commited person who will help anyone with problems, doubts, questions or anything regarding programming. I am very honest as well, and if there's anything I cannot help you with, I will let you know and you will not be charged for the session. I am a native Spanish speaker with excellent English proficiency: 7.5 IELTS overall score equivalent to CEFR C1 level; moreover, I'm living in London since September 2017 so I'm improving my Engish even further. Being this the case, I will be able to help you in any of those languages. I also have a Portuguese basic level just in case, however, I cannot guaratee my teaching performance in that language. If there's anything you would like to ask me or know about me, feel free to ask before our session starts. Kind regards!
15
Java
8
Android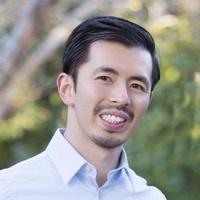 7
Android studio
Average Rating
5.0
(78 ratings)
Awesome, as usual, Thank you indeed, he makes me understand so fast :). Best Tutor ever
Diego is an amazing tutor! He is extremely helpful, patient and professional! I've been struggling with this Java project for a long time and he managed to solve my problem, while guiding me through the whole process and making sure I understand everything. His mentoring skills are excellent! He even taught me something new and very useful, which I will use for future projects. Thank you soooo much, Diego! I highly recommend him!
Diego was super helpful and got the job done and will get more job from me
Very helpful guy as always
Super smart, patient & professional - highly recommend!
very helpfull and informative session
I was not only impressed with Diego's coding skills, but as a former educator, I was most impressed with his mentorship skills. I look forward to working with Diego again. Thank you so much !
he is the best and very helpful, polite, and fast and make you enjoy and understand. :)
Really great! Worked very quickly and produced high quality work!
VIEW MORE REVIEWS