Freelance Di Developers Available for Hire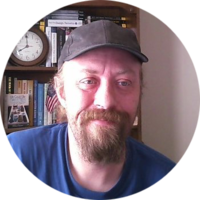 Hire Now
Freelance Di developer in Loja, Ecuador
C#, TDD, and and Clean Coding Expert with 18 Years Experience
Dependency injection is one of the core practices that enable clean, well-architected, and testable code. I have used the inversion of control principle over the past 7 years when architecting and implementing medium and large-scale solutions.
Hire Now
Freelance Di developer in Johannesburg, South Africa
Professional developer in the financial services industry
I've used nearly every feature of Autofac in a production system at some point or another. I can help you to use carefully design your application so that you can effectively use

DI

to the improve composability, reliability and maintainability of your code.
Hire Now
Freelance Di developer in Johannesburg, South Africa
C# / JavaScript Developer focusing on domain-driven design and messaging.
My personal choice is WindosrContainer although Ninject is also a good choice. I have used UnityContainer on various projects. In addition to these I also implement StructureMap, SimpleInjector, and Autofac adapters for my Shuttle projects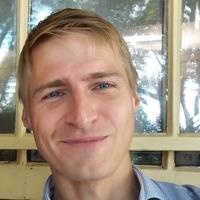 Hire Now
Freelance Di developer in Ho Chi Minh City, Vietnam
Senior Java / Web Backend Developer
MY COMMITMENT My commitment to you is 1. understanding you and your goals 2. guiding you. Depending on your time and budget I'll analyse the task and talk you through a possible solution or implement a solution with you or for you. Amongst others I can help you preparing for an interview, getting started with programming in general, any frameworks and tools or solving any concrete issues you are facing. MY BACKGROUND IN SOFTWARE DEVELOPMENT I have been developing software very successfully on various projects and teams for over 10 years. I have extensive experience developing, maintaining and improving large scale distributed application in finance and news media. This includes green field projects, maintaining and improving matured solutions, and onboarding new team members. I'm also ...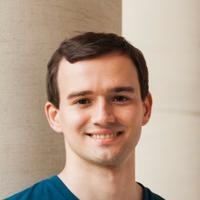 Hire Now
Freelance Di developer in Franklin, United States
Developer with a passion for testable, performant, and clean code
First of all, I go by KZ so you don't have to hurt your tongue trying to pronounce my name :) I mostly work on the JVM in Java and Android (and recently Kotlin which is by far my favorite!!!) I have a strong theoretical background as well as almost a decade of practical experience. I love learning as much about a topic as I can so I consider myself an expert in the areas I invest my time into (JVM memory model, concurrency, object layouts, etc.). I practice Test Driven Development wherever practical and am a disciplined debugger (I once spent a better part of the day tracking down what turned out to be an equals/hashCode mismatch in legacy code). I'm also extremely passionate about language design and attempt to evangelize new constructs to whomever will listen :) I look forward to workin...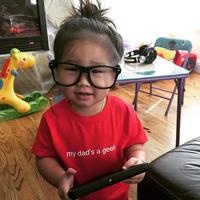 Hire Now
Freelance Di developer in Wylie, United States
Telerik Kendo UI & Angular Developer Expert, MSDN Author, MCPD, Coder, Hacker, App/Dev Principal Architect @ Pioneer Natural Resources, Blogger, Dad, 💚 TypeScript, MEAN Stack, .NET Core, URF.NET, URF.Core
Able to do scheduled sessions on same day of request, please schedule and we can coordinate from there. Didn't have a self introductory video for my profile, however here's one of my training videos on one of my expertise listed: frameworks. http://blog.longle.io http://twitter.com/lelong37 http://developer.telerik.com/community/developer-experts http://codeplex.com/site/users/view/lelong37 http://linkedin.com/in/lelong37 http://msdn.microsoft.com/en-us/magazine/ee532098.aspx?sdmr=LongLe http://github.com/lelong37 https://www.nuget.org/profiles/lelong37 https://www.nuget.org/packages?q=urf https://github.com/urfnet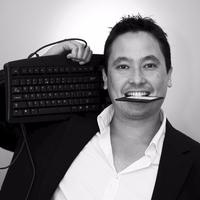 Hire Now
Freelance Di developer in Den Haag, Netherlands
Digital roughneck, devoted developer, hardcore geek, movie buff, co-founder of two kids, multithreaded Dutchman.
Professional full-stack developer, with a broad range of interests regarding development and geekiness in general. Most importantly, besides having over a decade of experience, is that I seem to have a sweet spot for simplifying issues due to pragmatism and a decent dose of common sense.
Hire Now
Freelance Di developer in Ljubljana, Slovenia
head of Android development at Kamino d.o.o., public speaker, open source contributor
I'm head of Android development for Kamino d.o.o., a mobile development agency focused on producing high quality mobile apps. In this role I lead team of developers working on variety of Android project. My job, beside usual Android development is to stay ahead of the curve when it comes to producing high quality mobile apps. I try to scope out new technologies, come up with new ideas how to optimize development process and share that knowledge with coworkers. Beside sharing my knowledge internally I also like to create and contribute to open source project. One of the biggest is ButterProject/PopcornTime that allows user to stream video content to their preferred device. Other projects are anything from custom UI components for Android application to tools/plugins that make life for deve...
Hire Now
Freelance Di developer in Frisco, United States
Technical Coach & Developer
I am a highly motivated and passionate Agile technical coach with over 11 years of experience in software development. During this time, I have worked on various projects, in three different countries and within a variety of industries such as insurance, retail, medical, e-commerce and auto racing. Achievements: • Founder and organizer of San Francisco Software Craftsmanship community (community focused on clean coding practices, SOLID design principles, XP, TDD, mentoring, pairing; I also organized the Global Day of Code Retreat 2016 in San Francisco, California) https://www.meetup.com/San-Francisco-Software-Craftsmanship/ • Founder of London Agile Book Club (community based in London, UK, focused on Agile/Scrum/Kanban methodologies; the group still has regular meetups today after I mov...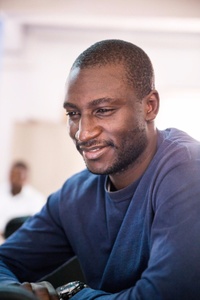 Hire Now
Freelance Di developer in Everett, United States
Software Developer
Time has made me appreciate the fact that limitations are mere products of crude imaginations and thinking, which forms my belief that "all thing are possible". Possibilities and solutions abound around us. Just think it, and realization is just a step away. Over time, Programming became an integral part of me and now reflects in the number of different languages that I've been involved in, from Microcontroller programming to Web applications softwares.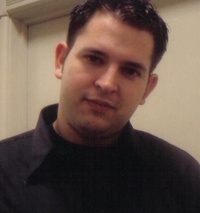 Hire Now
Freelance Di developer in Houston, United States
Seasoned .NET developer with mobile development experience
I'm a .NET developer with over a decade of experience building enterprise applications, mostly in ASP.NET WebForms and MVC. have also built mobile applications for iOS and Android using the native frameworks.
Hire Now
Freelance Di developer in Istanbul, Turkey
I'm a Microsoft Certified Solution Developer (in Web Apps) with over 5 years of experience using C# MVC and Microsoft Azure cloud services to develop highly scalable and secure solutions with a track record to back that up.
I'm a Full Stack developer specialising mostly in C#, ASP.NET MVC, Entity Framework and Azure, though you'll also find me dipping my toe into the IoT pond as well, developing firmware for microcontrollers / embedded systems with C. If you would like to find out more about me, you should check out my LinkedIn (see recommendations), GitHub and Stack Overflow profiles (in addition to my existing reviews here.)
Hire Now
Freelance Di developer in Montevideo, Uruguay
Software Architect and Developer for 8+ years
Strong expertise in Web and API design and architecture. Deep knowledge of Groovy and Java.
Hire Now
Freelance Di developer in Lagos, Nigeria
Software Developer - C#, ASP.NET MVC/API, JS, PWA. Interested in Architecture, Security, and Offline-first
I'm a software developer with the passion for delivering quality software that is easy to use, maintainable, and extensible. My interest areas are Software Architecture, Security, and Offline-first.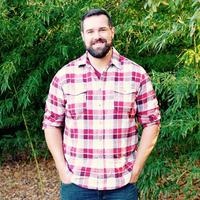 Hire Now
Freelance Di developer in Durham, United States
I'm an experienced software developer who loves to teach almost as much as I love to learn.
I am a software developer with a passion for both writing good code and massaging bad code into something more flexible and usable. I'm driven by my need to understand new and interesting things. Coding has given me access to some of the world's more challenging problems and I've loved every minute of it.
Are You a
Di
Developer?
Get paid while making an impact. Become a Codementor for the next wave of makers.
Apply Now