Daniel Hug
Frontend Dev: JavaScript, Web App Architecture
Average Rating
4.9
(61 ratings)
May 2017
Very friendly and easy to talk to. Explained everything on what the issue was and how to resolve the problem. Great Mentor
Mar 2017
Excellent. Daniel is a pleasure to work with. Has a nice manner and takes the time to understand the problem. He is very knowledgeable and has a logical and clear process to problem solving. Highly recommend.
May 2016
Daniel was efficient, honest and above all, able to articulate solutions above and beyond what was in the scope of my request.
As always super helpful and accurate at correcting my css issues. Thanks!
Great Work Definitly work with him again in newer projects
Apr 2016
Amazing mentor! Very knowledgable and right to point. Very happy!
My session request was for a class on mobile first CSS. He created a great example to show me the basics and let me ask questions to ensure that I understood. Very helpful.
Jan 2016
Very helpful. knew different debugging methods that allowed me to look at the problem in several ways.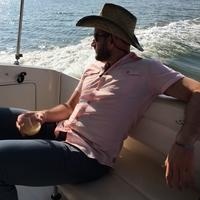 Best CSS coder I've come across. My application is a single page app done in Angular with lots of templates and directives making it difficult to debug. On top of that, the UX is complex. He was able to both fix everything and explain what he was doing. One of my best experiences on code mentor.
Superman of CSS! My code was terrible and he was able to troubleshoot and correct easily.
Terrific. Jumped right into my year-old code, and helped me get done what I needed to do.
This guy is a must for all things CSS. He helped me fix my newbie mistakes and offered to make sure that I not only fixed the issue but learn proper CSS.
Amazing mentor! Helped solve the issue very quickly! Will use in the future too! Thanks!
Dec 2015
As always, Daniel is knowledgeable and gets the job done quick.