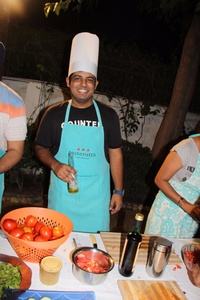 Dhruv Agarwal
Experienced Full Stack Developer. Dreamer. Hacker. Algorithmist
$15.00
For every 15 minutes
An enthusiastic, hard-working and experienced programmer having experience in multiple stacks of technology. I love working in python and django, both of them being my specialty. Also experienced with a flavor of hardware programming with nordic nRF51822 BLE chip. Actively seeking good IoT projects. A good competitive coder as well(handle: dhruvagga)
Github repositories
fastsubmit_codechef
script that can be used to submit codechef problems directly from terminal
geekometer
This chrome extension keeps a track of the problems solved by you on geeksforgeeks.org, and crosses them out.Hence, easing it out for you to concentrate on missed ones
Average Rating
5.0
(9 ratings)
He explained everything slowly with great detail so I could understand concepts and guided me through the project. He was great!
Excellent Tutor! walked me through everything step by step as well as providing explanation.
Thank you so much. Great instruction. Showed me where my problems were and was very quick at recognizing my errors.
Dhruv was very knowledgeable, and helped me figured out several issues with my Javascript. My page is now working the way I wanted, and is cross-browser compatible for IE / Chrome / Safari, etc.. Highly Recommended. A+++