Find a mentor

Web Programming

Mobile App Programming

Programming Languages

Data Science /Engineering

Database /Operations

Others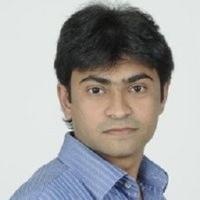 Dhaval Shah
SharePoint & .Net Consultant
$15.00
For every 15 minutes
• Over 8+ years of experience in Technology space with primary technology focus area as SharePoint (2013, 2010, 2007) Application Development and various Microsoft Technologies. Adept in both development and consulting in order to design and deliver large and complex. • 8+ years of experience in designing and developing various applications using SharePoint, Office 365 and .Net. • Strong experience in Client side development and building rich apps in Office 365 and SharePoint using jQuery, Knockout, MVC and Entity Framework. • Vast experience on solution design, implementation and product customization on different versions of Microsoft SharePoint Products • Respond to RFP and estimation at levels like Ballpark and detailed backlog. • Worked on Server Object Model/ Client Object Model/REST API in SharePoint. • Experienced in developing SharePoint Custom Web Parts, Timer Jobs, Custom Actions, Event Receivers, Managed Metadata services, Search etc. • Good hands on experience on Microsoft SharePoint 2013 & 2010, FAST Search, WCF,.Net, C#, SQL, MVC. • Experience on working on client side development for the SharePoint using JavaScript and JQuery and other frameworks like Knockout.js. • Bachelor of Technology in Computer Science from Nirma University, Ahmedabad • Also actively involved in writing technical articles on SharePoint, Office 365 and other microsoft Technologies. Specialities: Microsoft SharePoint 2010 and 2013, FAST Search, ASP.Net, C#, WCF, JavaScript & JQuery,Knockout.js, Angular JS, JQuery Datatable, REST services, Web API, MVC, HTML/CSS, SQL Server, Windows Azure, Office365
I am a Certified Microsoft SharePoint and Dot Net Consultant with strong technical background and strong understanding of SharePoint and related Microsoft Technologies including Office 365. More than 9 years of experience in designing and developing various applications using SharePoint, Office 365 and .Net. I have worked on more than 30+ projects related to SharePoint and Microsoft Technologies for our various clients with a positive feedback.
Experience of more than 2 years developing Single Page Application using Knockout JS framework.
Implementing solution using Angular JS for the past 1 year. Developed Sharepoint portals using the reusable angular templates inside content editor webpart.
Strong experience implementing the solutions using jquery and custom scripts.