Not looking for Devtools Developers? Find other types of developers:
View Profile
Freelance Devtools developer in Sooke, Canada
Web Software Systems Consultant
I have been researching, designing, implementing and using developer tools ever since I started programming. One of my key interests is in building a platform that integrates many tools into a cohesive system.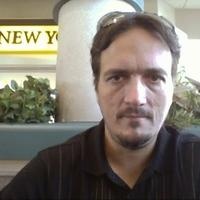 View Profile
Freelance Devtools developer in Montreal, Canada
Started programming at age 12 in 1988 on a Commodore VIC-20. Worked in multiple industries developing various types of software. Decades of experience.
View Profile
Freelance Devtools developer in Thiruvananthapuram, India
Docker, DevOps & AWS Cloud Architect, Author & Certified AWS DevOps Engineer Professional.
I am an evangelist and thought leader in the AWS Cloud, Docker and DevOps space. In addition to being a Cloud Architect, I also impart training in AWS, Docker and other DevOps related technologies. My core specialty is building scripted, version-able, repeatable, auto-scaling, load-balanced and self-healing infrastructures. I also work in server-less architectures using AWS Lambda service and Internet of Things (IOT). I currently hold multiple AWS certifications including the DevOps Engineer - Professional. My strengths include: - Deep AWS, Docker & DevOps expertise and experience - Mission critical enterprise scale experience - Server side scripting - Full stack experience - Technical writing - Technology training
View Profile
Freelance Devtools developer in Hong Kong, Hong Kong
DevOps & Software Engineer
I am a technology enthusiast, with experience in Software/Web Engineering (from development to deployment) and growing fascination about entrepreneurship. I love to help people with great ideas achieve their goals; and I love to optimize and fine tune systems. Have a question or a problem in any of my field of expertise? I would love to help.
View Profile
Freelance Devtools developer in Cambridge, United States
Web Developer. Microsoft Excel & VBA specialist.
Industrial Engineer. Web Developer. Relevant financial background. Flavio is prepared to become an immediate contributor on tasks concerning the development and deployment of Ruby on Rails applications (both front and backend), querying databases, and managing work with git. Based on previous experience, further qualifications he can offer are mostly related to Finance, Analytics, and Process Automation.
View Profile
Freelance Devtools developer in Rychnov nad Kneznou, Czechia
Full-stack (React + Redux) web developer
Making all kind of software with edge technologies since 2000. My path to javascript was long. I'm starting with Pascal, hacking bits in assembler, then going to C++, switched to Linux, then learning other languages (SQL, LISP, Simula), when .NET arrives C# for a year. I also studied parsers and grammars of many and many other programming languages and figured out that most universal and well known is javascript. I discover node.js when was in 0.6 version. Now I'm interested in React client and server applications.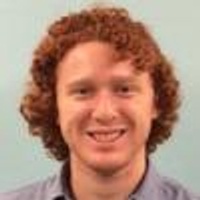 View Profile
Freelance Devtools developer in Fort Myers, United States
Chrome Extension Wizard | Javascript Hacker | .NET Engineer
I'm a Top Rated Upwork freelancer looking to transition to helping others. Check out my Upwork profile here: http://upwork.com/users/~015f21b2353e9841ac On a daily basis I'm responsible for a full range of tasks: ## Front-end (designing the look and feel of various websites and Chrome extensions) ## Back-end (handling the core functionality of various websites and applications, mostly in a .NET MVC environment) ## Creative decisions (Finding new projects to work on, writing copy, image work, UI/UX) ## Infrastructure/Devops (spinning up new AWS instances, configuring servers, deploying new tools) ## Data analysis (my major in Mathematics gets put to frequent use) I'm as comfortable working on the internals of a Chrome extension as I am analyzing data from SQL and making projectio...
Are You a
Devtools
Developer?
Get paid while making an impact. Become a Codementor for the next wave of makers.
Apply Now