Not looking for DevOps Developers? Find other types of developers:
View Profile
Freelance DevOps developer in San Francisco, United States
Friendly, patient coach for Ruby, Python, JavaScript, Go, Data Science, Big Data, AI, Blockchain, Chatbots, React / Angular / Native. Technical co-founder of VC backed big data startup.
Extensive experience automating, deploying, and scaling production infrastructure, from server management to containerization, and automation frameworks.
View Profile
Freelance DevOps developer in Eton Wick, United Kingdom
Full stack developer with a focus on javascript based stacks.
Managing bare-metal systems as well as VPSs that host mainly webapps. Setting up automated CI and CD pipelines to increase and monitor code quality measures.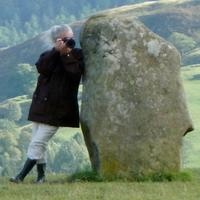 View Profile
Freelance DevOps developer in Barking, United Kingdom
CTO & Chief Hacker @ ConceptSauce ltd, consultant, poet and author
Over the years the

devops

part of the job has changed a lot. Back in the early days I'd frequently be up to my elbows, literally, in the internals of a PC based server or an IBM mini or a VAX. Now I don't touch the actual hardware very much, lave that to the data centers, it's what they are good at. Devops is more about provisioning the cloud, designing the backend infrastructure, enabling CI/CD, keeping the systems running, backups, monitoring and providing instant feedback methods when attention is needed. For a hell of a lot of this my current main tools of choice are GoLang, Docker, Bamboo, DO (Digital Ocean), bash, node, 3rd party logging providers, chatops into hipchat (written by me) and a bunch more. In short my role in

devops

is to "Make it work" helping both the business...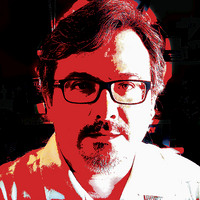 View Profile
Freelance DevOps developer in Norwalk, United States
Technologist with 20+ years of experience
I have learned how to work with Ansible and I absolutely love it! Would you like to completely automate the deployment of your application with an easy-to-use tool that does not require any software other than plain old SSH and Python to be installed in your Linux servers? Ansible is the answer. Let me show you the way. Perhaps you are having problems writing Ansible playbooks? Ansible's YAML implementation is unforgiving, let me help you out. Would you like someone to review your playbook? I can help. Would you like to reuse your Ansible playbooks? I can show you how to convert your existing playbooks into Ansible roles. I am here to help.
View Profile
Freelance DevOps developer in Millbrae, United States
Software Engineer
I handled web operations at every level of the stack for Lumosity.com as the site grew from 20 million to 60+ million users: scaling, security, performance & profiling, monitoring, automation, configuration management, being on-call & performing maintenance. I have used chef, puppet, ansible, and pure python (with tools like fabric) for automation and configuration management. I have quite a bit of linux sysadmin experience. Managed a cluster of 200+ bare metal machines.
View Profile
Freelance DevOps developer in Ahmedabad, India
.NET, C# & Xamarin stack code monkey, hoping since 7+ years
Recent engagements in

DevOps

work - mostly with Microsoft Azure and Amazon Cloud Service to some extent. Quick learner and precise candidate with intermediate and growing

DevOps

skills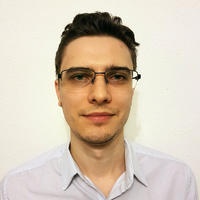 View Profile
Freelance DevOps developer in Graz, Austria
I write, nurture and love clean, testable architectures. Language doesn't matter. I eat two technology stacks and a Linux meal a day.
I've set up a private cloud from scratch for my current employer.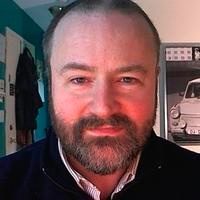 View Profile
Freelance DevOps developer in Ashburn, United States
full-stack Python & JavaScript ● IT architect & strategist ● DevOps ● smokejumper
DevOps is the marriage of development and operational processes. Have been working this beat long before it was called "DevOps."

DevOps

consultant for startups and Global 500 companies alike, including for those building

DevOps

frameworks, tools, and services. As an individual contributor, have designed, operated, and troubleshot multiple cloud services, including for an employment startup and a flash-mob event in which over 1M people converged for a single day (First Night Boston). Author and speaker on

DevOps

strategies, e.g. keynote speaker at Tech Target's Modern Infrastructure Summit.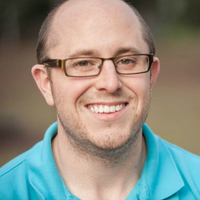 View Profile
Freelance DevOps developer in Annandale, United States
Senior .NET Software Developer, IT Business Analyst,, Technologist
Learning more about

DevOps

and implementing it and seeing jaws drop when you can deploy an application with a push of a button is the most amazing feeling ever.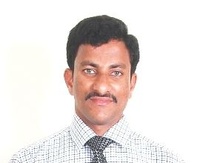 View Profile
Freelance DevOps developer in Des Plaines, United States
Passionate, smart working, Test driven Java, J2EE, Web Technologies and database developer with 11+ years of experience
Extensive experience in setting up the continuous integration systems like Jenkins and worked with various developer tool plugins with Jenkins. Solid experience working with Ant, Maven and Shell scripting build systems which will be used as part of Jenkins to create the build jobs to automate the complete developer echo system.
View Profile
Freelance DevOps developer in Gladesville, Australia
Software Engineer
I am a talented Software Engineer with additional experience as a Test Analyst and Junior

DevOps

Engineer. I currently work with Java EE and Python but my ability also covers test automation and provisioning of Linux virtual machines using Docker and Puppet.
View Profile
Freelance DevOps developer in Târgu Mureş, Romania
Highly rated full-stack GDE expert, API/Javascript/jQuery/PHP/MySQL coach, experience in scalability. Among top users on Stackoverflow (103k reputation) and Google Developer Expert (GDE).
Managing clusters, optimizing for performance, tuning. As a chief project technical leader I use

DevOps

skills every day, dealing with virtualized technology and installing new servers, setting up servicies and improving performance and bottlenecks.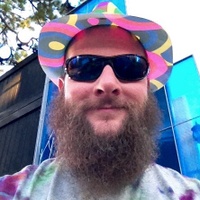 View Profile
Freelance DevOps developer in Seattle, United States
Builder, Breaker, Teacher, Mentor, Speaker
I started building my first CMDB and automation scripts by hand in the mid-90's, and have lead architecture, development, testing, and validation of global and specially regulated infrastructures ever since. From low-level kernel tuning, to network design and optimization, to security design and compliance automation, I have managed everything from a single server to infrastructures with tens of thousands of nodes, and even a little "serverless" these days.
View Profile
Freelance DevOps developer in Rotterdam, Netherlands
Full stack solution developer
Always on the lookout for tools and tech to make Ops life simpler. Looking for advice on monitoring your stuff? Ping me!
View Profile
Freelance DevOps developer in Makati City, Philippines
Geek and Entrepreneur
DevOps has become a growing part of many developers lives, mine as well. I quite enjoy having a well-run machine when it comes to managing deployment, credentials, multiple setups, cloud, etc. Favorite tools are terminal, shell, ansible, etc.
Are You a
DevOps
Developer?
Get paid while making an impact. Become a Codementor for the next wave of makers.
Apply Now