Paul Barry
Test-Drive Advocate; Mentor; Perpetual learner
$35.00
For every 15 minutes
Actively working with web technologies for nearly 15 years, most recently utilizing a full MEAN stack. Front-end technologies and UX/UI are my passion, and enjoy introducing and assisting developers with AngularJS, HTML5, and CSS3. Other experiences include working with WordPress, jQuery and Node.js.
Github repositories
angular-date-range
A simple directive to produce a formatted date range display.
npm-deps-inject
Inject npm dependencies into a given HTML file.
Average Rating
5.0
(3 ratings)
Very helpful. An expert with Karma.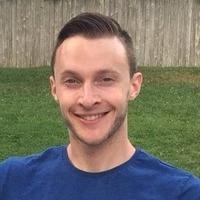 Paul is an awesome teacher! He helped me get through all my Jasmine unit test dependency issues. Clear communicator, great pace of speed, and provides the material upon demand. I couldn't be more impressed with his abilities.