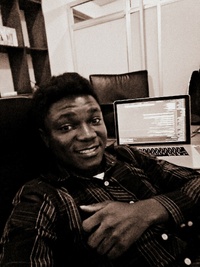 Emeka Osuagwu
Since the day I googled "How to make a software ?", I became a passionate, compulsive and life-long learner, and now a very experienced software developer with good understanding of most popular web tech and best practice.
For every 15 minutes
Agile Web Software developer, PHP and Laravel is my forte. Life-long learner, I have a lot of experience building products from scratch(database setup, UI/UX design with HTML5/CSS3) through development (PHP / Laravel ) to testing (PHPUnit, Mockery) and finally deployment (Azure/Heroku)
Instagram UI Design with Nativescript (part 1)
NativeScript is an awesome framework to build truly mobile native app using Javascript, TypeScript, Angular2 or Vuejs. You can find out more about the benefits of using Nativscript for your new...
Average Rating
4.8
(5 ratings)
Emeka was wonderful. He made sure to understand exactly what I was looking to create, and confirmed that I was happy with the outcome in the end. He answered all of my questions, which was helpful as I'm trying to learn JavaScript.
Kind, Skilled and Very knowledgeable.
Emeka is knowledgeable, but connection is not so great.