Freelance Designer Developers Available for Hire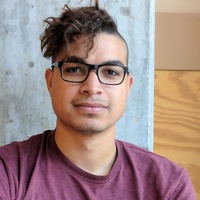 Hire Now
Freelance Designer developer in Eugene, United States
Creative coder. JS and game dev | Love Chillwave and Longboarding
I take pride in considering the end user's experience as much as possible. Questioning moderning design practices when they seem to work against the user. Several years experience with Photoshop and web design. I've fleshed out my skillset with masks, filters, scripting, and by adopting the use of Gimp.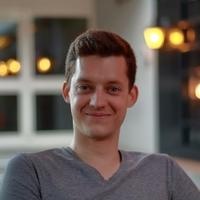 Hire Now
Freelance Designer developer in Sion, Switzerland
Business Analyst experienced in Tableau Software, SQL, Excel and Hadoop.
Hello, I am a Business/Market Analyst currently living in Geneva, Switzerland. I have a working knowledge of Excel, Alteryx Designer, Tableau Software, SQL and Hadoop and I'd be a pleasure to help you in those fields if you need a mentor. Please note that my timezone is Bern, Switzerland (GMT+1h).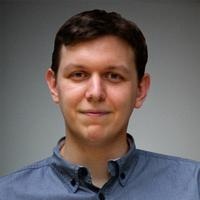 Hire Now
Freelance Designer developer in Budapest, Hungary
Coding can be an art!
I'm a full-stack developer with 15+ years of experience in web application development and code mentoring. Are you stuck? Let me help!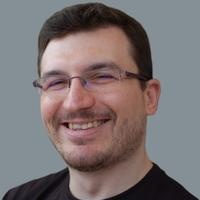 Hire Now
Freelance Designer developer in Genoa, Italy
Expert HTML, CSS, Javascript, jQuery, PHP and Wordpress teacher and developer
Hi there! My name is Matteo and I have spent the better part of the last decade as a front-end web developer for web agencies. I am expert in the use of HTML, CSS, Javascript, jQuery, PHP and SQL to create front-ends, specially when they come in the form of Wordpress themes. I also have a huge passion for teaching and learning. I have spent a significant amout of time teaching computer science students topics ranging from the basics of programming to niche web development frameworks. If you're looking for someone to help you with a web development project, or just someone who will help you write computer programs, drop me a line and I'll be glad to help you!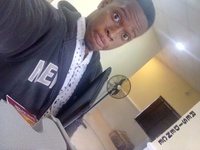 Hire Now
Freelance Designer developer in Lagos, Nigeria
Software Engineer, Go enthusiast. Experience with using Docker, Kafka, GRPC. I only use my powers for good.
I have been programming on various web and cross platform stacks. I love making things and helping people build things. If you need help with your project, fixing bug, refactoring your codebase, guidance on how to give your web/mobile app a better architectural foundation, I'm your guy.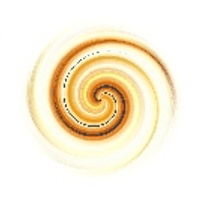 Hire Now
Freelance Designer developer in Ashburn, United States
Web Developer
I am a programmer who creates and develops cutting edge websites and web applications powered by HTML5. I have experience working with many arcade webmasters to improve their websites. I also developed and still keeping up to date my very own game portal solution. 8:00 – 13:00 CST ⚡ Usually you can schedule a session with me for this timeframe (on working days).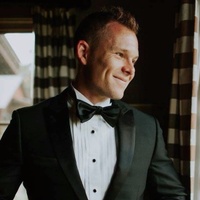 Hire Now
Freelance Designer developer in Cedar Park, United States
I am a React Developer from Austin, TX.
Many people love the idea of being able to use programming to turn their ideas into reality. The problem is that so many people who are new to programming fail to get past the initial hurdle. That hurdle where everything seems so complicated, confusing, and impossible. They never reach that 'aha!' moment where they realize how magical programming really is. It is my goal to help you reach that moment. The moment where the pieces all fall into place, and you are able to build the app, bot, or website that you've been dreaming about. A little bit about me: I have 6 years of development experience in Web Development, 5 years of Web Application Development experience, 2 years in mobile development in iOS and Android, and 2 years in Web and Mobile Design. My strongest skills are HTML, CSS,...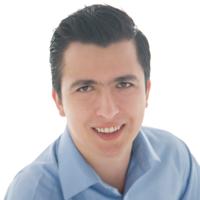 Hire Now
Freelance Designer developer in Aguascalientes, Mexico
SharePoint Consultant
I'm a SharePoint Expert (MCSE), I can fulfill roles as SharePoint Architect, Administrator and Developer. I've worked with SP 2010, SP 2013 and SP Online. I started as a web developer, working with ASP.NET, C#, JavaScript, HTML, CSS, among other languages, frameworks and technologies. Also, I'm a team leadership enthusiast, I have experience as Technical Leader and Project Manager. Follow me on: https://twitter.com/IsaacEKrauss https://www.linkedin.com/in/isaackrauss
Hire Now
Freelance Designer developer in Clifton Park, United States
Lead Developer at Canopy Digital, LLC.,
​ A technical consultant with a one foot in back-end web development and another in front-end design (which saves you time). His deep understanding of technology allows him to be nimble and adjust tech to suit the needs of any given project. He values streamlining complicated processes (which saves your money) and has a working knowledge of the complete cycle of project development from the discovery phase to onboarding products to the end-users.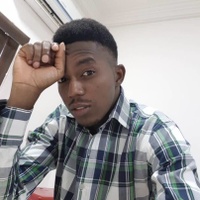 Hire Now
Freelance Designer developer in Lagos, Nigeria
CTO at Hotels.ng, Full Stack Developer & DevOps Engineer. Organiser of Laravel Nigeria. I also tweet a lot, sigh.
I am currently the CTO of a company in Lagos, Nigeria. I am also the founder of CreativityKills, a web development agency in Nigeria. I do guest writing for websites like Pusher and Scotch.io. I have over 12 years development experience, primarily in PHP and Frontend. I have expertise in management, DevOps, User interface design, and technical writing.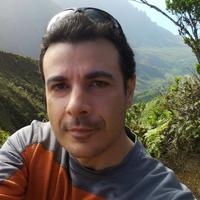 Hire Now
Freelance Designer developer in Phoenix, United States
Software Architect at American Express
I am an experienced software architect with 15 years of experience delivering a wide variety of business solutions. I have a special interest in emerging software technologies and designing intuitive and easy to use applications. Application Architect, Application Developer, and Database Administrator. JavaScript, AngularJS, .NET, SQL, SOA, NodeJS, Business Intelligence, Usability, SharePoint, Agile Software Development (XP, Scrum), Distributed Systems Architecture, Information Security, Cloud Computing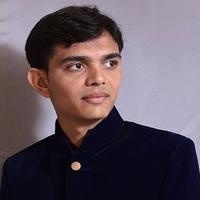 Hire Now
Freelance Designer developer in Ahmedabad, India
Smart - Quality Work At A Fair Price
I am an experienced Web

Designer

& Developer with a passion for converting client's concepts into reality. I enjoy working with clients and take note of every requirement they have through proper communication to ensure perfect results. I produce high quality work with fast turn around at a fair price. I am an expert in Wordpress, Woocommerce, Codeigniter, PHP, CSS3, Angularjs, Gulp, Grunt, Sass, HTML5, Drupal and Magento development. If my areas of focus are in line with your project requirements, send me a message. I'd love to hear your needs and see if I'm the best candidate for your project.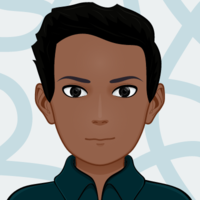 Hire Now
Freelance Designer developer in San Francisco, United States
I'm a full stack developer doing Backend and Frontend work using PHP, Firebase, Javascript, Servers, Google App Engine, doing DevOps on AWS, Digital Ocean & Google Compute Engine,
Over 10 years doing core application development and also spend of a lot of time working with teams of developers as CTO. I have a lot of experience and knowledge. I design architecture for apps, write a lot of PHP code, can answer questions around PHP, very experienced with Firebase and several of the Google APIs and Products and use the Google Cloud Platform.
Hire Now
Freelance Designer developer in Groningen, Netherlands
Software Engineer - Specialized in .NET framework, ASP.NET, C#, SQL
Hey, My name is Mayrun and I live in the Netherlands. I've started coding when I was 10 years old, my first language was Pascal. Today I am a self-taught developer, proficient in a full-stack Microsoft .NET environment, but i am fully hands-on with many different technologies. I am extremely passionate about what I do and I am in a constant state of learning and improving. I love explaining technical concepts and helping others with their projects.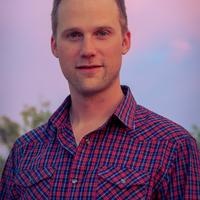 Hire Now
Freelance Designer developer in Tucson, United States
Digital Marketing Specialist with Emphasis on Code
I'm the perfect marriage of digital marketing and beautiful code. I'm focused on all things digital marketing (SEO), and how WordPress as a CMS can be leveraged to increase your bottom line.
Are You a
Designer
Developer?
Get paid while making an impact. Become a Codementor for the next wave of makers.
Apply Now