Not looking for Deserialization Developers? Find other types of developers:
View Profile
Freelance Deserialization developer in Grand Forks, United States
Full-Stack Web Developer & Hybrid Mobile Developer (Ionic 1 / 2 / 3 + Angular 1 / 2 / 4) | Previously: Senior Software Engineer @ SmartThings / Samsung
Web (JavaScript, Python, Django, Angular) & Mobile Developer (Swift iOS, Hybrid Ionic, etc) passion for building awesome apps that wow. Also have experience teaching command-line tools, Git + GitHub, JavaScript to over 200 engineers at large corporation. Really enjoy teaching programming & application development to anyone looking to become a developer. More Projects can be found on my GitHub: https://www.github.com/northDacoder Languages & frameworks I have experience with: Python Django Javascript jQuery NodeJS AngularJS MeteorJS UnderscoreJS PostgreSQL MySQL Front-end Design: HTML5 Twitter Bootstrap Foundation CSS3 Responsive/Adaptive Design Media Queries Mobile UI Design Mobile Development (Native) iOS 9 + Swift 2.1 Mobile Development (Hybrid)...
View Profile
Freelance Deserialization developer in Centreville, United States
President/Founder at Code Corps
GitHub Repository: http://github.com/jacobheater I am an engaging individual with a strong passion for software architecture. I have excellent interpersonal skills, and communicate well in both oral and written forms. I am a natural leader and have experience in leading a team of developers, client presentations, meetings, and exhibit good leadership characteristics. I have software architecture experience in small and enterprise level applications, and am highly experienced in the SDLC process. I enjoy working in a team setting, in fast-paced environments and leading a team to success. I believe that writing high-quality code is a must, not a nice-to-have, and I enjoy mentoring developers and learning from other people. I am highly skilled in multiple programming languages and platfor...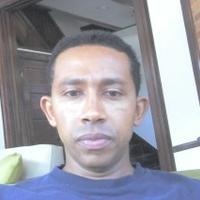 View Profile
Freelance Deserialization developer in Silver Spring, United States
Senior .Net Developer
• More than 13 years of overall software development experience having expertise in all stages of the whole software development life cycle. • Microsoft Certified Solution Developer in .Net • Proficient in Object Oriented Analysis and Design(OOAD), Object Oriented Programming (OOP), ,design patterns, software development best practices, Agile development Methodology, and TDD • Excellent interpersonal, communication and organizational skills, productive relationships by working effectively with team members at all levels; easily adapt to new environments and with great potential to learn. • Have a great passion about technology and always try to keep up by reading tech blogs, checking out developer podcasts and webcasts, and attending developer training classes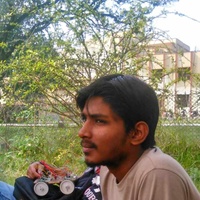 View Profile
Freelance Deserialization developer in Varanasi, India
Core Developer of Open Source Project: P2PSP and participated in Google Summer of Code.
I Worked at Google Summer of Code 2015 with P2PSP as my mentoring organisation. i am also a participant of Microsoft Hackathon Code.fun.do 2016 I have mentored students from different branches in my institute. I helped organizing programming workshops and mentored students to learn python ,java, Android Development,Unity game engine APi, how to build scalable softwares using different frameworks.how to administer backend servers, how to contribute to open source with git and github and most importantly how to write efficient, readable and extensible code.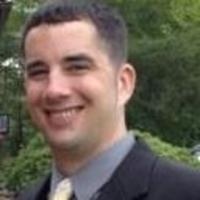 View Profile
Freelance Deserialization developer in Boca Raton, United States
Front end Javascript/HTML/CSS developer with over 10 years of experience. Have worked in start-ups, mid-sized companies and have been part of corporate America. I'd love to help you learn what you need to know to succeed.
I have experience in several front end and back end languages, but feel I have mastered the front end. I love working with Javascript and the emerging technologies that surround it. I have been working with Javascript since it's infancy, and feel that it is the single best language for any programmer to understand and master.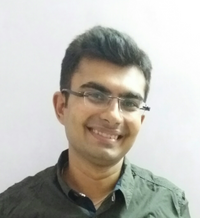 View Profile
Freelance Deserialization developer in Hyderabad, India
A technocrat, working with Microsoft, a travel enthusiast, and your query solver ;)
Currently working with Microsoft to build Product to enable Customers achieve more. Have extensive experience in Problem Solving, Product Building, Architecture Designing. Love to Help other in each and every way I can. Eager to hear from you Guys :)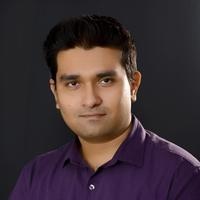 View Profile
Freelance Deserialization developer in Dhaka, Bangladesh
Knowledge Engineer
I am a long-time open-source contributor and Linux enthusiast. In the past I spent most of my time staring at a black screen with green text scrolling endlessly for hours and days. I am now fully invested in semantic technologies and this thing called symbolic artificial intelligence (which is basically traditional AI). While I am inclined on scientific research, nothing gives me more satisfaction than leading a technology product from inception to production, more so if that product exploits bleeding-edge technology.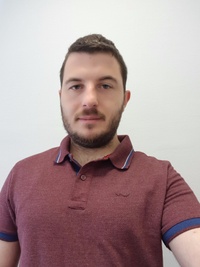 View Profile
Freelance Deserialization developer in Jegunovce, Macedonia, The Former Yugoslav Republic of
Passionate android developer
I've coding since my students days for about 6 years from which my last 3 years are professional. I'm currently finishing my master degree in computer science and i'm always trying to learn new things and share the knowledge. From my professional experience (i was working in small company and now i'm working in enterprise company) i can say one tip from me : "Keep it simple".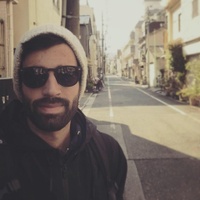 View Profile
Freelance Deserialization developer in Bangkok, Thailand
Full-Stack Developer
✔ Full Stack Developer: • Ruby on Rails • PHP • AngularJS • Sass ✔ Mobile Design & Development: • Swift 3 • Sketch ✔ Released personal products: • Tradersglobe.com (Ruby on Rails) • FindCrypt.com (Ruby on Rails) • Coinstatus (Swift 3) ✔ Bachelor in Game Architecture and Design (Engineering) • Specialized in gamification for businesses Ruby on Rails | AngularJS | Swift | Ruby | PHP | Sketch | Sass | Heroku | Cloud9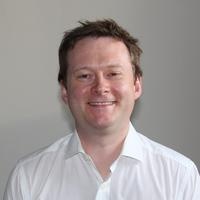 View Profile
Freelance Deserialization developer in Sevenoaks, United Kingdom
Experienced technical lead, full stack web developer and low level server side engineer
I've had a wide range of experiences, and been involved in pretty much every aspect of software delivery. I'm a pretty strong all rounder, but have some specialisms based on previous projects: * High performance server-side systems * Distributed systems and messaging * Multi-threaded and fully asynchronous programming and associated frameworks * Financial services related technologies - for example FIX * Automated testing - from TDD through to full system integration testing * Performance and non-functional testing One of the reasons I started programming was that I love solving problems - codementor looks like a brilliant way of helping people get to the bottom of whatever is holding them up. I pride myself on being the goto person when a problem has gone beyond stubborn - I'...
Need to Hire a Senior
Deserialization
Developer?
Get Started
Are You a
Deserialization
Developer?
Get paid while making an impact. Become a Codementor for the next wave of makers.
Apply Now