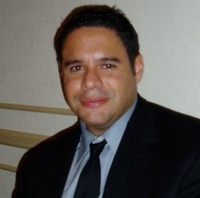 Derek Bowers
Programmer, Tutor, Collaborator. Building and helping are my passions.
I am a web developer for a media agency in New York City, where I work with a diverse group of project managers, editors, creatives, and developers, each individually playing a part in the development of digital pieces for various drugs for pharmaceutical companies. I am also a tutor of web development and programming and am passionate not only with what I do, but also trying to transfer that passion to the elementary and high school students that I teach. I am a big fan of building things from scratch, which means fundamentals and basics and it helps that I love every aspect of the development field. You can reach out to me here and we can have a video chat to determine whether we can work well together: https://plus.google.com/u/0/+DerekBowers1974
I began learning HTML and CSS just around the time when HTML 5 was a working draft for the W3C, before Candidate Recommendation. Before learning HTML 5 and CSS 3, I felt it was important to understand the history of (X)HTML, HTML 4, Dynamic HTML, and set out to have an understanding of those technologies first before moving forward with the more recent standards. I am a front-end web developer for an ad agency in NYC and am a web tutor on the side for students in elementary and high school.
If I have an expertise, developing HTML emails would be it. I use tools such as Litmus to test emails and work very closely with QA at my agency. We develop pieces for pharmaceuticals, so extensive testing is done and required from a legal perspective.
I learned JavaScript around the same time I began my web development career and am now a student of ECMA 6.0, which we are beginning to incorporate at my agency. With an interest of learning the history of JavaScript, I took the time to learn DHTML first and then eventually became up to date with standards.
How I learned Web Development
My journey into how I got into web development, my learning approach, why I wanted to learn it, and key takeaways for anyone interested in becoming a web developer.