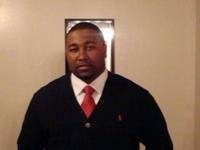 Denorro Stallworth
Software Developer with years of experience in insurance, defense, and energy industry.
For every 15 minutes
Software developer with multiple years experience in creating and maintaining applications used in a variety of industries. I've done work for the insurance, retail, and the defense industry. I'm very knowledgeable in multiple technologies, have good communication skills, and a very good teammate. I like to be challenged in the work I do, and take in pride in the work I produce.
Average Rating
0
(0 rating)
Denorro is very knowledgable and easy to work with. Would definitely recommend.