Not looking for Delphi Developers? Find other types of developers: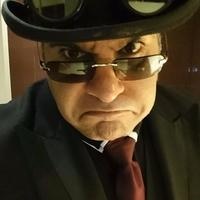 View Profile
Freelance Delphi developer in Manchester, United Kingdom
Engineer with 20+ years web, desktop,devices. Mixing TDD, BDD & MDD, EA, Stats, Math & Code into a fizz of a biz.
Hi! My name is Ethar, though you'll get away with pronouncing it "Ether". "I love coding!" and despite that intro, I don't like sounding like Donald Trump. Not that you could ever confuse us two really :) I've been a full stack guy for over 20 years and these days, churn out JS, Node, C#, both SQL & NoSql and run on AWS, including developing IoT platforms and Alexa skills. As well as coding help, I also encourage developers and architects to look at problems differently. Committing to effective, clean, value driven solutions is crucial and my experience both in code and business provides a unique slant on why code is written in the first place. I also regularly recruit, so understand the needs of folk trying to break into the industry. Despite over 22 commercial years in the IT indust...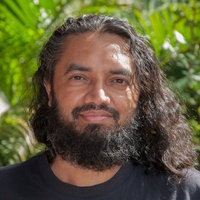 View Profile
Freelance Delphi developer in Battaramulla South, Sri Lanka
Multi-disciplinarian with over 25 years of experience in iOS, Android, PHP, SQL, and Unity. Also have some experience with Xamarin, Python, JavaScript, Perl, Ruby etc.
I developed multiple freeware applications using

Delphi

since 1999. Some of these applications were widely used in their time.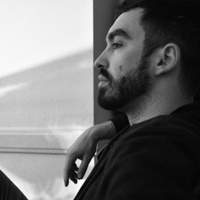 View Profile
Freelance Delphi developer in Chiang Mai, Thailand
backend Python developer
Expert knowledge of

Delphi

and various components that come with it - DevExpress, TMS, synapse, OverbyteICS, JCL/JVCL, etc. Shipped few commercial applications that are active for over 5 years now. Have real world experience, ranging from low level system and socket programming to building fully-featured online platform for playing poker.
View Profile
Freelance Delphi developer in São Paulo, Brazil
Software Engineer
I started developing desktop applications using Object Pascal(Delphi)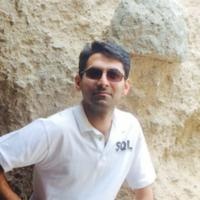 View Profile
Freelance Delphi developer in North Vancouver, Canada
Startup CTO, Enterprise Software Developer, Architect, Consultant and Programming Instructor
It is not dead! I still use it to create tricky pieces of software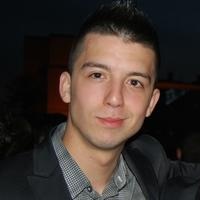 View Profile
Freelance Delphi developer in Milan, Italy
300+ sessions, 100% positive rating, Android/Java developer & tutor
★100% positive ratings in 300+ sessions/offline jobs. *Never* had an unsatisfied client.★ If I cannot solve your problem, you will get a FULL refund. So there's absolutely no risk for you. Able to help you learn, debug, find errors, refactor, teach you best practices, explain concepts, teach you shortcuts and improve your overall programming knowledge. Have helped over 100 distinct people here on Codementor in about 1.5 years that I've been here. Simply love programming, very proficient in multiple languages including Java, C, C++, C#, PHP, Pascal, Javascript, Python etc. Enjoy programming for Android as well as back-end of websites in Laravel / Django. Have more than 2 years of experience working in a professional IT environment. Currently working as a Software Engineer in a company cal...
View Profile
Bitcoin Software Engineer & Design Architect
Delphi has a lot of bugs and traps that I have spent years working around. Take advantage of my long history of knowledge that can solve issues that you have spent way too long trying to solve.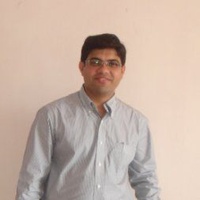 View Profile
Freelance Delphi developer in Ahmedabad, India
Mentor & Developer for AngularJs, NodeJs, Product Development, .NET, ASP.NET, C#, SQL
My key role is to understand client's business nature and provide the best possible solution with required technologies. Inline to the goal of a company, we always work towards client satisfaction and being able to add essence to client's requirement. Technology director with over 15+ years of industry experience. Ability to adapt to the ever-changing business environment and build highly efficient and capable teams that capitalize on diverse people and perspectives. Support and implement a strategic vision by communicating and defining clear direction and objectives to the respective teams. Being the head of COE (center of Excellence) team, I love to accept challenges and come up with, not just solution, but something which makes us exceptional from other providers. Recently I got an oppo...
View Profile
Freelance Delphi developer in West Chester, United States
Professional Consultant
Over 24 years of experience in software development industry at various levels. *Solid experience in leading organization in professional way of software development and expertise in Agile Software Development and Scrum processes. *Technically sound leading teams in Clean code practices, Architect Systems, Strategizing Refactoring of Legacy Code and Migration, and System Integrations. *Effective communication across teams, efficient in resource planning and allocation. *Worked with marketing & sales team for technical front ending in customer places. *Excellent leadership skills in mentoring, motivating and creating vibrant professional software development teams. *Meet the development cost under the budget and, less defects, SLAs saved millions of dollars by deliv...
Are You a
Delphi
Developer?
Get paid while making an impact. Become a Codementor for the next wave of makers.
Apply Now