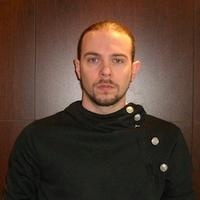 Joseph Easter
Independent Internet Professional
$15.00
For every 15 minutes
I'm a solutions-oriented full-stack web developer with several years experience in PHP, SQL, JavaScript, HTML/XML/XSLT, CSS, Linux/Windows, Bash and many frameworks/plugins/products thereof including: Laravel, CodeIgnitor, Zend, Ratchet, Composer, MySQL, MSSQL, jQuery, YUI, Bootstrap, Angular, Grunt, Sass, Compass, AWS, Apache, Nginx, IIS, Magento, Expression Engine, WordPress, Movable Type, and Cascade Server to name a few. Whether I'm hired to work as part of a multi-dev team, team lead, or the sole developer on a project I make a deliberate effort to adapt, relate, and interact with my peers on their level so we're all on the same page and as cohesive as possible; and as John "Hannibal" Smith says "I love it when a plan comes together". Every teacher can learn from their students and every peer can learn from their peers. My mentors, my peers say I'm never too proud to ask questions and am always committed to the goal at hand, I'm glad my efforts are noticed and I hope their recommendations speak for themselves. If there's any tool, utility, or app the team uses, I'll stop at nothing to pick it up and get up to speed with the rest of the team and help those that ask for it in any way I can. I travel full-time and have enjoyed working remotely with every team I've participated with since 2014. I always let folks know when I'll be available, when I expect to complete my current task, and when I'll follow up instead of waiting for them to ask. In my spare time, I stay busy sight-seeing, hiking, writing, and tinkering with electrical, plumbing, propane, mechanical, and other upgrades on my 27' class A motorhome.
3
HTML/CSS
Average Rating
5.0
(21 ratings)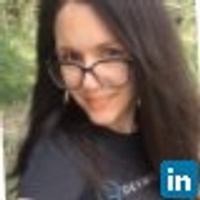 Joseph is fantastic! Super professional, competent, easy to communicate with, is a good teacher, and is very dedicated. You should definitely pick Joseph - just sayin'!
good mentor worked the problem logically and i understood him very well
Joseph Easter goes that extra mile every time.
Mentor took time to find solution and spent their own time to explain on an implementation I didn't understand. Will use again.
Joseph was a fantastic resource in helping us solve a tricky browser-based CORS issue, running tests and providing suggestions. I look forward to working with him again.
Great Mentor, Very personable and helpful.
Joseph did awesome once again. The session was very informative and he has helped me out a lot so far. I look forward with more sessions.
VIEW MORE REVIEWS