Freelance Decision tree Developers Available for Hire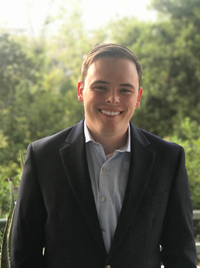 Hire Now
Freelance Decision tree developer in Los Angeles, United States
Let me help solve your toughest problems.
I pride myself on my ability to write solid, well documented and fully tested software. With the projects that I have worked on, my software has not only needed to hold up to use by its users, it has also needed to be able to withstand scrutiny in court. As a result, I take writing quality code very seriously. Over the last few years I have worked on creating a platform to revolutionize the way that investigators (of all kinds) explore unstructured data, primarily text documents. I did this by taking advantage of the latest technologies and techniques in information retrieval and natural language processing. I also created a simple yet powerful language that allows investigators to ask deeper questions of the data. The end result of all of that effort is a system that allowed a forensic ...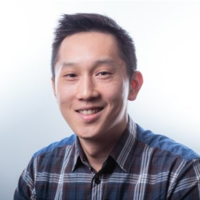 Hire Now
Freelance Decision tree developer in Taipei, Taiwan
Make Data Science accessible to fuel Company's growth
In this ever-connected, post smartphones & wearable tech world we live in, more and more People and Companies need access to data science to get answers from their data. With 10+ years of experience in the analytics space, I'm here to help - by first taking time to understand your pain point and problem statement, I offer the right set of recommendations and help implement the analytical solutions to deliver needed insights today. Sitting in the intersection of analytics, business, and people - I know what success looks like and have hands-on experience to help companies build towards their goals and aspirations.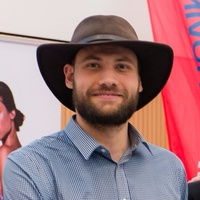 Hire Now
Freelance Decision tree developer in Ashburn, United States
Test-driven developer, data scientist and engineer
Developer by day, programmer by night. I obtained a master of science in civil engineering (computer science) and participated - together with several teams - in programming contests and hackathlons. I answer questions on StackOverflow on a daily basis and wrote courses on Artificial Intelligence and Digital Electronics. I worked as a researcher in the field of hyperheuristics (artificial intelligence), a teaching assistant in computer science and as a data scientist and technical lead developer in an AI startup. During my spare time I developed small (and larger) projects to help with daily routine. For me, a computer should aim to automate everything that is boring, such that one can pay more attention to what is interesting in life. After each session, I aim to write a document (usu...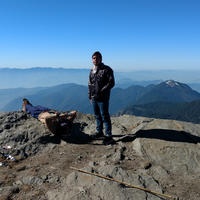 Hire Now
Freelance Decision tree developer in Ashburn, United States
An enthusiastic programmer and a data scientist.
I have experience of working with various programming languages like C, C++, Python, SQL, JavaScript, HTML, CSS, etc. I have been doing competitive programming from last 3 years with C, C++ and Python. I spend my time by solving different problems related to the field of competitve programming which helps in the development of my problem-solving skills and doing small projects of my own in the field of machine learning which helps me learn new concepts and developments in the field of machine learning. I am passionate about learning the applications of machine learning in software developments and various other fields like medical, finance, etc.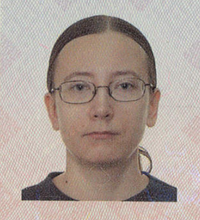 Hire Now
Freelance Decision tree developer in Milan, Italy
Data analysis and machine learning consultant
I solve problems related to data analysis, machine learning, and artificial intelligence. My special interests are digital health, quantified self, and anything related to type 1 diabetes. Technical skills: • data analytics and predictive models: e.g. linear regression, logistic regression, decision trees, SVM, random forest, K-means clustering, artificial neural networks • Python: scikit-learn, pandas, networkx, Django • R project for statistical computing (#rstats) with ggplot2 visualization library • natural language processing, regular expressions, corpus analysis for linguistics • social network analysis, community detection, Gephi • data preparation: writing scripts for organizing datasets, getting and cleaning data • exploration graphs and descriptive statistics • basic IT skills: ...
Hire Now
Freelance Decision tree developer in Amman, Hashemite Kingdom of Jordan
Solid Developer with long experience with open source technologies and Machine learning
Senior developer with about 19 years of experience developing solutions of different sizes, platforms, fields, like Embedded Linux Streaming (C/C++, Bash ), Content sites/Drupal, Image processing ( C/C++ ), Optimization ( Python), Mobile content delivery ( PHP, C/C++ ), and Airlines and tracking systems ( C# ).
Hire Now
Freelance Decision tree developer in Ashburn, United States
Data and Geographical Information Systems Analyst
Over a decade of experience in working for various data sets (esp. spatial). Very strong skills in R, Python, ArcGIS, QGIS, Leaflet, D3, etc. I can make publication-quality maps, or online interactive maps and story maps. Whatever your needs, I known we can find a great solution.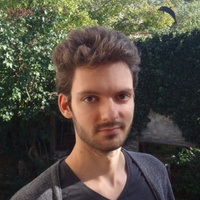 Hire Now
Freelance Decision tree developer in Ashburn, United States
Machine Learning / Deep Learning / Computer Vision Expert. Top-Rated Freelancer on Upwork.
Consulting services in machine learning, deep learning, computer vision and data science. Expert knowledge and advice about projects in these fields. Research and development of personalized and adaptable solutions. Mentorship for ML / DL / CV / AI practitioners. Passionate about machine learning, deep learning and artificial intelligence, dedicate myself to real-world patterns understanding and prediction. Background in computer science, modeling and data analysis. Considerable experience in machine learning with projects in diverse fields (medicine, genetics, acoustics, finance, fashion, sport). Professionally recognized: excellent feedback from all clients and associates. Academically outstanding: was ranked 1st in data mining/machine learning, statistics, python language, and ma...
Hire Now
Freelance Decision tree developer in Gurgaon, India
Data Science | Machine Learning | Pythonista
I'll do my best guiding you in areas of Data science,Machine/Deep learning,web development using Python, Version Control System (Git), and some hacks to be more productive. I've been to a lot of hackathons and have won some.Currently, I'm part Stanford's Scholar Initiative and doing independent research on Machine/Deep Learning. Also I am a core member of PyData community and have given some talks there and love to mentor people.
Need to Hire a Senior
Decision tree
Developer?
Get Started
Are You a
Decision tree
Developer?
Get paid while making an impact. Become a Codementor for the next wave of makers.
Apply Now