Freelance Ddl Developers Available for Hire
Hire Now
Freelance Ddl developer in Gosport, United Kingdom
10+ years experience with SAS (last 4 within application development). I'm an ex-SAS employee and a top contributor to the SAS tag on Stackoverflow.
Hire Now
Freelance Ddl developer in Grover, United States
Expert Data Architecture Consultant
I'm a data architect guru. My specialty is large and complex database projects, especially those with high business value. I'm an expert in robust software design and stabilization of legacy systems. Technical skills: -- Application and enterprise data modeling -- Data warehouse development -- Software development leadership -- Software architecture -- Software assessment and due diligence -- Database design -- Database reverse engineering -- SQL, UML, Enterprise Architect, IE, IDEF1X, ERwin, ER/Studio, XML, XSD, SOA I'm not only a consultant, but I'm a published author. You can readily find my books, articles, blogs, and training videos online. I have experience in many application domains and specialize in financial applications. I've been consulting for 20+ years now -- you can see m...
Hire Now
Freelance Ddl developer in Thessaloniki, Greece
Software Architect (Java)
I have more than 15 years of experience in a field. Earned first money with Delphi 3/5, then moved to C/C++ for couple of years and settled with Java somewhere in 2005. End of 2006 I've started with Spring framework, and I've continued with it till these days, especially Spring Cloud as their view of Cloud Ready paradigm. In 2006 I've started working in IT service company, and I was involved in many projects in first as a senior dev/TL and as of 2010 as a Software Architect. As an architect I've continued to code, doing code reviews and architectural assessments for various clients. Since the company grow I was asked to develop and execute first Java/Spring on boarding programs (still publicly available here: https://gitlab.levi9.com/d.gajic/code9/tree/master/tutorial). I've hired an...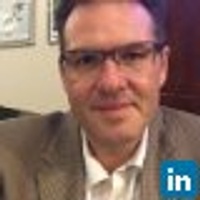 Hire Now
Hire Now
Freelance Ddl developer in Atlanta, United States
Sr. Software Developer
Over 20 years of professional IT experience in application development for Fortune 500 companies as well as small to mid-sized companies. Expertise includes technical consultation to business units and customers throughout the entire SDLC. Analytical decision maker with excellent problem-solving skills. Recognized for ability to provide effective technical solutions that increase productivity and create value for business partners. As a seasoned IT professional, I will deliver high quality, long-term solutions, the first time, to grow your business and exceed competitors' offerings in the marketplace. SDLC coverage ● Strategic Planning (Road Map) ● System Integration ● Cross Platform ● Open Source ● Application Development ● API Development ● Software Vendor Management ● Change Manageme...
Hire Now
Freelance Ddl developer in Lincoln, United States
IT Supervisor at Nebraska Department of Roads
I have been working with, and building C# .net developer teams for the last 8 years. At my current employer I started out as a Developer Sr. then moved up to a Developer Lead and then to my current position of IT Supervisor. I have participated and conducted more than 30 positions worth of interviews ranging from developers to project managers to QA Analysts. I have conducted training and mentoring for all of the developers on my team, teaching and sharpening their skills needed to be efficient at their jobs.
Hire Now
Freelance Ddl developer in Novosibirsk, Russia
Web Architect / Full-stack Developer, 18+ years experience in PHP, JavaScript, and SQL
IT evangelist. Web Mentor. I bring the light of knowledge about information technologies to all interested, with clear words, pictures, pointer and personal example. I keep my knowledge in active state and lead others. Come together!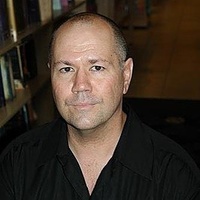 Hire Now
Freelance Ddl developer in Lake Oswego, United States
Distributed, Relational & .Net stack
> Systems analyst, software architect and consultant > Diverse range of projects, roles, businesses and industries > Solid design, coding, team and project management skill > Broad technical, business and analytic experience. > Focusing on distributed systems > Over 23 years' experience developing distributed and relational systems software > M.S. Computer Science; B.A. Psychology and tech writing.
Are You a
Ddl
Developer?
Get paid while making an impact. Become a Codementor for the next wave of makers.
Apply Now