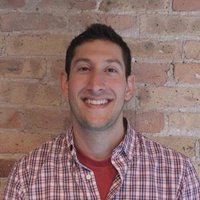 Dave Corwin
Problem solver and full stack developer
$15.00
For every 15 minutes
I am a problem solver that enjoys using software to answer difficult questions and build creative solutions. I have a passion for both science and technology and use my varied background in software engineering, product development, scientific research, mathematics, business to generate transformative applications. I have experience mentoring junior developers and have taught classes in both Angular and React. I would love to help you out with any Javascript, Ruby, HTML, CSS, and SQL challenges, provide ongoing mentoring, or advise on architecture or business requirements. I have over 10 years of software development experience, including: - building enterprise Java and SQL (Oracle) applications capable of handling millions of trades per day for a large online brokerage with Java and SQL and PL/SQL (Oracle/MySQL) - modeling and simulating brain tumor growth and treatment using MATLAB as a mathematician and research scientist - managing and implementing the entire product lifecycle (requirement design, architecture, implementation, deployment) for greenfield and brownfield web and IoT applications for a variety of clients as a senior developer at an agency using primarily Rails, Javascript, HTML, and CSS
Stepped Forms and Conditional Validation in Rails
Stepped Forms and Conditional Validation in Rails
Average Rating
5.0
(14 ratings)
And Dave does it again! Dave helped me solve two bugs/add two new features, and they work perfectly now. I'm always grateful to be able to work with Dave.
Awesome help, and great explanations of: command line, delayed_jobs, ports, Oauth, etc. Dave is knowledgeable and extremely clear when explaining things... friendly to boot. Very recommended.
Awesome code-mentor! Highly recommend.
Dave as always helped me greatly. This time, in fact, he stayed on for an additional 30 minutes at no charge to help figure out a solution with me to a problem that we were both having difficulty solving. And... we figured it out! I look forward to my next session with Dave.
Dave Corwin does it again! Again, why do I love him? 1. He's affordable at $15/15 2. He is a great teacher. Instead of always just giving me the answer, he usually firsts asks, "So, what do you think we need to do?" or "What code do we need to change?" This is great because he's forcing me to think it out myself, so ultimately I will be able to do more on my own next time. 3. He helped me once again add some cool features to my app!
Great mentor. Dave helped me add many great new javascript features to my app that I was having difficulty completing on my own. He not only helped, but also helped me understand why things should be done in that particular manner. Since there's always room for improvement, I like how with some other mentors, when they are researching something, or having difficulty completing a particular task, they pause the session, so that we aren't paying for trial and error when the mentor doesn't know exactly the issue. Not all mentors here do that, but I appreciate those that do. That being said, I will definitely use Dave again. For certain. Probably tomorrow. :D *** Update: Dave just got in touch and he said he plans to start doing the pausing that some other mentors use! That is amazing. Also, I forgot to mention earlier: the thing I love most is that Dave actually knows his stuff AND that his rate is $15/15. A lot of people here charge really high, but they are not as good as Dave, haha! I hope Dave is able to keep his rates as they are, because he is both affordable AND top-notch... and that's a very rare combination.