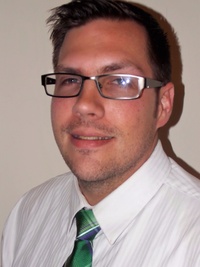 David Westberry
Senior Developer and Solution Architect who is excellent at understanding the client needs and leads teams to build extensible and maintainable solutions.
For every 15 minutes
I spend my time working with clients and developers to build stable, scalable applications that exceed the client expectations. I became a software developer because I truly enjoy writing code, and problem solving. I am driven by the challenge of complex issues. Taking on a task that others have said is not possible motivates me. I also have a passion for mentoring new developers to help build the future developer community. Anytime I have the opportunity to mentor someone, I make sure to share with them the importance of sharing their knowledge with the team and the community.
Average Rating
5.0
(5 ratings)
David has a very extended knowledge of the C# language and object oriented programming. Since part of his job requires training new developers, he easily is able to not only do a task, but teach it.
Very willing to help. Is willing to explain the code instead of just doing the work.
Very fast & Quick responsive person
David is very good at helping. He not only helped me complete an assignment, but explained why some of the changes he made was better. Highly recommend him if you need help!
Very good person helping in every task