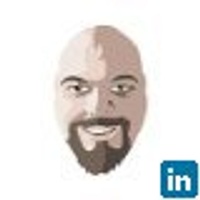 David Della Vecchia
Full-stack Webdev & Devops/Linux Master
$50.00
For every 15 minutes
I am an experienced full-stack software developer with over a decade in the field, primarily in back-end development for web applications. My specialties are debugging, software design, refactoring legacy code, adding automated tests, and automating builds and deployments. Additionally I have a been a linux sysadmin for over 15 years, running public services and servers as well enterprise systems. I'm an expert in multi-user environments and service optimization.
I've been a LAMP developer for over 10 years. I'm experience with advanced OO PHP techniques and have built dozens of applications ranging from small sites to large enterprises.
Linux
- 11 years experience
I've managed thousands of linux systems throughout my career. I'm relaxed when I'm at the console. Linux is life.
MySQL
- 10 years experience
MySQL administration and query building have been a staple for me since the beginning of my career. I manage large mysql clusters on a daily basis and run dozens of personal projects, all using self-optimized mysql installations.
Github repositories
Dark-Holdings-Backend-Resources
All the scripts, kernels, and configs I used for my Xen Based VPS Service. Now Open Source.
Quadriga
Sunsetted client project. Bitcoin Exchange.
Average Rating
5.0
(1 rating)
As his bio states...linux master!