Find a mentor

Web Programming

Mobile App Programming

Programming Languages

Data Science /Engineering

Database /Operations

Others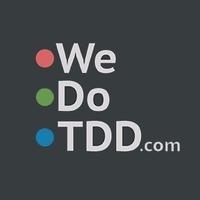 Dave Schinkel
Software Crafter - Front-end: React, Backend: NodeJS, Test Driven Development
How Do I Convert My Team To TDD ?
ReactJS - Use a Custom Dummy Instead of nock When Possible
How to isolate React connected containers without needing to nock.
Mocha + Enzyme with create-react-app
Jest is not all that. Want to use mocha with create-react-app? Here's how!
My Version of "TDD is About Design, Not About Testing"
"TDD is Not" Before you move on, stop and tell yourself that you will be open to learning about it. It's not going away. And devs who practice aren't going to stop doing it. It's not: - a theory....