Find a mentor

Web Programming

Mobile App Programming

Programming Languages

Data Science /Engineering

Database /Operations

Others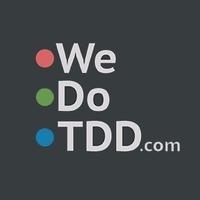 Dave Schinkel
Software Crafter - Front-end: React, Backend: NodeJS, Test Driven Development
$35.00
For every 15 minutes
Hello! I'm here to mentor you! Code is not always easy. Lets pair and learn! See an example of one of my sessions ================================ Want to know what it's like to be mentored by me? Check out this small segment of a 1 hour mentoring session I did with someone who wanted advice on how to improve their tests, how to refactor some of their code to make it testable, etc: https://www.youtube.com/watch?v=Z4v045UDUAg Disclaimer ========= We will treat each other with respect. Point being, I'm a very nice guy while I mentor. But...Don't come to me if you're expecting me to do all your homework or knock out all your code fast and then bitch if I don't. I've had a user like that before and I don't mentor cry babies. This isn't Stack Overflow. This is mentoring. You willl definitely learn things from me. And you should be here to learn while working together with me as I help you try to achieve your goals. Are you one of these people?: ======================== - new to unit testing? - a seasoned unit tester who still needs help? - tching or curious to learn ATDD/TDD (Test Driven Development)? - want to know how to take a story and use that as a basis to test drive a feature? (AKA BDD - Behavior Driven Development)? - want to learn clean code practices? - want to learn how to refactor tests and production code? - need help learning how to test drive React and JS - need help learning how to TDD a backend Node web service via test driven development? I've been doing all of these for quite a long time now. How I work with you as a mentor =========================== I like to chat initially for a few minutes in Codementor's IM to see if what you're working on or looking to do and the toolset you're using is something I can help you with. Once I determine we're a fit, then I have you pick a time on my schedule. Sometimes I need to add slots to my schedule so if there are none, just ask me to do so. I'm busy so I'm not always on. I have only 2-3 hours a week open where I can mentor people. So if you want in, schedule a session ASAP. I will be doing the driving using my own IDE. I'll want access to your github as a collaborator so that I can both pull down code but also create a new branch for our session so that you have all the code we did from that session (I'll commit the code we did once the session ends). Your open to ask as many questions as you like or to ask me to clarify anything..that's what mentoring's about! Don't be shy. I won't judge you or your code. I will make suggestions though as part of mentoring so you need to be open to constructive feedback so that you can learn :). About me (the boring stuff): ======================= I have 16 years experience coding web applications. The last 5 years has been coding Node and last 3 React.js all done via TDD. So if you pick me, you're going to be getting a master TDD mentor on ReactJS and Node backend API Test Driven Development. Most people do not know how to TDD React, or TDD it right. Well I know all the approaches, wrong approaches, ins and outs of that because l live and breath doing that every day at my day job and also personal projects. In fact I've been asked recently by our CTO to pair & train our developers on TDD for the company I work for. I ask that if you contact me for ReactJS or Node TDD, that you: - have the code available for me to work with you through github. If it's a private repo I needed to be added to it. There will be no passing code through emails back and fourth - I will be doing the driving mostly when we pair at first. Which means you'll be the navigator helping me understand your project and requirements as we code together, asking me questions on TDD as I code, and giving suggestions on es6 or other syntax - are available when you say you are (you're reliable). If you need to change a time, that you let me know, not just not show up - that you're here to learn, not knock something out quick. The goal here is to get stuff done, but most important learn. Don't ask me to mentor expecting me to knock out code for you in lightening speed. That's not how TDD and clean code work. That's not how any developer shoud be coding period. We should be doing things well, going a decent speed, but not insane - that you're open to constructive criticism. You're able to try new things that I suggest because I know what works for TDD I've dedicated that last 6 years to focus on Test Driven Development, one of the most powerful techniques to code software we'll ever see. I've been fortunate to be able to pair with and therefore learned some tricks from some of the best (e.g. 8th Light - www.8thlight.com), as well as worked hard on TDD night and day to get to where I am today. I want to help you get there too. I currently run WeDoTDD.com built in React.js. It's a site devoted to finding and listing teams or whole companies of teams practicing disciplined Test Driven Development. I also run DimeCasts.net, a site that's been around for over 12 years, possibly the first site to provide code screen casts. I enjoy mentoring and sharing my knowledge with others and would love to help you learn JS, React, Node and TDD! While I do TDD, I don't mind helping you add tests after as well to get your feet wet in terms of just general unit tests. So don't be afraid to ask me for any type of unit testing help. Here is some example tests, the kind of tests you'll learn how to write with me: https://gist.github.com/dschinkel/e67de50933553266f1f08084eaa8bb08 A few other places you can find me: www.dimecasts.net https://www.linkedin.com/in/daveschinkel https://twitter.com/DaveSchinkel https://twitter.com/WeDoTDD https://twitter.com/DimeCastsDotNet ===== Schedule a time wth me today! =====
How Do I Convert My Team To TDD ?
My Version of "TDD is About Design, Not About Testing"
"TDD is Not" Before you move on, stop and tell yourself that you will be open to learning about it. It's not going away. And devs who practice aren't going to stop doing it. It's not: - a theory....
Mocha + Enzyme with create-react-app
Jest is not all that. Want to use mocha with create-react-app? Here's how!
VIEW MORE POSTS
Average Rating
5.0
(1 rating)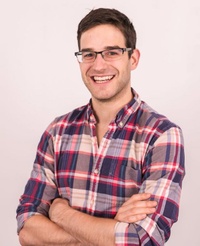 Dave is wonderful! I approached him with a large, somewhat overwhelming problem, and he really helped me break down the scope into smaller, testable chunks.