Not looking for Data.frame Developers? Find other types of developers: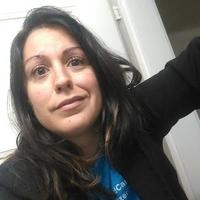 View Profile
Freelance Data.frame developer in Regensdorf, Switzerland
Python expert for Data Applications & Web Dev
I'm a Python and Java/Scala developer, with main focus on Big Data solutions and some full stack web dev experience. I will happily look at your code or system and point out bugs or suggest a better way to do something. Have experience with most popular Python libraries including pandas, matplotlib and numpy. If you want a great code review/refactoring of your Python code, from which you are going to learn and improve as a developer, I am the person to go to. If you have a data transformation that is taking ages, ask me for my help. I have been able to achieve speedups of up to 500x for people here, by using libraries such as pandas in an optimized way and being aware of memory usage patterns. I also am particularly well versed in geospatial data management and the open source proje...
View Profile
Freelance Data.frame developer in Jaipur, India
Technical Architect, Software Engineer/Developer, and a Roboticist with passion for Knowledge Flow
Lets connect and start discussing about your doubts/questions.. Intro: I am a Software Engineer/Developer with 6+ Years experience in Software Development. My experience and expertise make me a good Technical Architect along with an engineer. I have mostly worked on web/server softwares, middlewares and applications. I have acquired expertise and good experince with following - Specialties (Software/Programming): - Angular 2/4 - Java, Python, Javascript/Typescript, C++ - Messaging, REST, Network Programming(TCP/UDP), Netty, API/SPI Libraries. - RPC (Cross platform, cross language) - Serialization/Deserialization: XML, JSON, Messagepack, YAML - OrientDB, PostgreSQL - Web: NodeJS, Cordova/Phonegap, Canvas/WebGL programming in Javascript, HTML, CSS(Basic) - Designing Performant, Low latenc...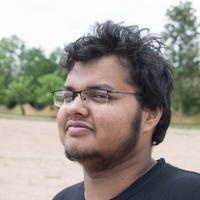 View Profile
Freelance Data.frame developer in Jodhpur, India
OpenSource.C++.Python.ArchLinux.DataScience
I am an expert C++, Python developer with over eight years of experience. I am highly talented and skilled in problem-solving and understanding complex and large code base.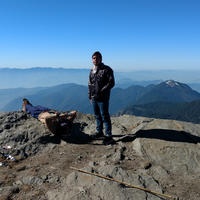 View Profile
Freelance Data.frame developer in Jaipur, India
An enthusiastic programmer and a data scientist.
I have experience of working with various programming languages like C, C++, Python, SQL, JavaScript, HTML, CSS, etc. I have been doing competitive programming from last 3 years with C, C++ and Python. I spend my time by solving different problems related to the field of competitve programming which helps in the development of my problem-solving skills and doing small projects of my own in the field of machine learning which helps me learn new concepts and developments in the field of machine learning. I am passionate about learning the applications of machine learning in software developments and various other fields like medical, finance, etc.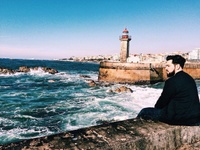 View Profile
Freelance Data.frame developer in Sindelfingen, Germany
Software Engineer @ IBM Watson Analytics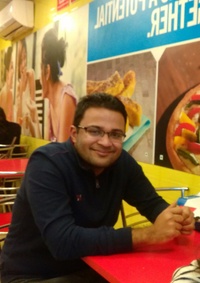 View Profile
Freelance Data.frame developer in Kanpur, India
Python C++ R Matlab Programmer with expertise in Machine Learning and Data Science with experience of 2+ years
Open-Source Developer and Data Science Expert. I have experience in programming languages Python, C, C ++, R, Matlab Programming with special interests in software development, Machine Learning, and Data Science. I would love help anyone in the projects that overlap my experitse and interests. Former Digital Analyst at Accenture. Research Programming(Matlab) intern at IIT Kanpur.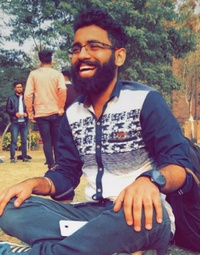 View Profile
Freelance Data.frame developer in Delhi, India
Expert Python Developer, Web Developer and Data Scientist.
Ask me anything :) I'll do my best guiding you in areas of front end development as well as back end development using Python, Version Control System (Git) and Machine Learning. Did some awesome projects and work with other startups in Data Science field mainly focused on Computer Vision. Used seaborn and matplotlib libraries for analysing the result of prediction models. I've been to a lot of hackathons, won some of them nationally. Currently, I'm doing independent research on Machine Learning and Computer Vision.
View Profile
khathiravan raj maadhaven
Freelance Data.frame developer in Woking, United Kingdom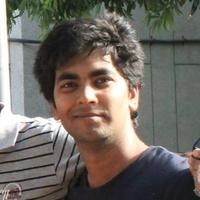 View Profile
Freelance Data.frame developer in Delhi, India
Data Scientist and Backend developer
I am Shubham Dokania, Co-founder, Greplr, A hyperlocal suggestions and search based aggregator app based on Indian market. I have experience in handling servers and creating scalabe backends. I am actively involved in Machine Learning and Artificial Intelligence related projects. you can checkout my CV at http://shubhamdokania.me/assets/cv.pdf .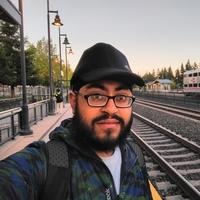 View Profile
Freelance Data.frame developer in Varanasi, India
All things python
I am a developer with the SymPy project. I have been involved with the project for over an year. My nights are usually spent coding in python. I also worked on a Google Summer of Code project with SymPy in 2015. This year(2016) I mentored as part of Google Summer of Code for SymPy. I have also given talk at PyCon UK, 2016 and delivered a tutorial on SymPy at SciPy 2016.
View Profile
Freelance Data.frame developer in Frankfurt am Main, Germany
Author of techieme.in & Principal Software Engineer
A competent professional with 8.5 years of experience in designing and developing enterprise level e-commerce and Java Desktop and Web Applications. I am sincerely involved in the following: a) I also own and author a technical blog http://techieme.in. b) I have been conducting online technical sessions for working professionals as a volunteer with http://www.conceptninjas.com Presently working with a leading Software firm as a Principal Software Engineer. Insightful knowledge of Operating System, Computer Organization, Computer Programming Fundamentals, Data Structures and Algorithms, Object Oriented Analysis & Design, Software Quality and Assurance, Computer Networks, Network Level Programming. An effective communicator with exceptional relationship management skills w...
View Profile
Freelance Data.frame developer in Almere Stad, Netherlands
Passionate python programmer and lead developer of pgmpy. Mentoring experience for Google Summer of Code
View Profile
Freelance Data.frame developer in Utrecht, Netherlands
Self-taught programmer with over 25 years experience — including 8+ years with Python. Uses Python for data science and app development.
A self-taught programmer with over 25 years experience dating back to the days of the ZX Spectrum and Sam Coupé. After dabbling in IT, I took a 7 year detour into biology, completing a Medical Science (BMedSc) degree, masters (MRes) and PhD in the metabolomics of inflammatory diseases, where I found myself using code to solve analysis problems. I had unexpectedly become a "bioinformatician". Following a 2 year post-doctorate in bioinformatics and proteomics, I moved out of academic research to focus full-time on software development. I now work full-time as a freelance software developer and data scientist, using Python for data analysis, visualisation and application development. Based in Utrecht, the Netherlands, I am open to remote work both locally and internationally. I code mos...
View Profile
Freelance Data.frame developer in Noida, India
C++ Application developer in communication Analytics and Lawful Interception Specialties- DPI (Deep packet investigation), Network Traffic Analysis, Building Management Systems, Aerospace and Networking domains Skills - C++, C, CLI, C#, Multi Threading, Socket Programming, Inter Process Communication (IPC), Design Patterns, Design Principles, Windows, Linux, Python, Unix Shell Scripting, AWK, Windows Batch Scripts, VBA, VB Script, MS SQL, CMake, NMake Debugging, Winbbg, Sysinternal Suite, GDB, Crash Dump Analysis, Remote Debugging, Networking protocols, TCP/IP, BACNet, SNMP, TR069 (CWMP), SysLog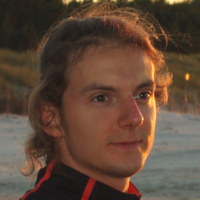 View Profile
Freelance Data.frame developer in Krakow, Poland
Python Developer and Trainer. See my website: www.medrela.com
For more info, visit my website: http://medrela.com I'm full-stack Python & Django Developer working for Software Carpentry where I develop AMY - web application used by this world-wide training organization to manage all their 1000 workshops and 25000 learners. The application is open sourced and hosted on GitHub. Read more about me at http://medrela.com/about-me I'm certified Software Carpentry trainer. I conduct my own customized workshops in English or/and Polish in Europe. Feel free to have a look at my training offer at http://medrela.com/training.
Are You a
Data.frame
Developer?
Get paid while making an impact. Become a Codementor for the next wave of makers.
Apply Now